Busy week of recruiting changes landscape of Tigers' 2019 class
There have been several developments on the recruiting trail for Memphis Tigers coach Penny Hardaway this week. New targets for the class of 2019 have emerged and other destinations have become clear. 
Who's Signed
Damion Baugh
Baugh became the latest prospect to sign with the Tigers on April 17. The highly ranked Tennessee Prep alum was recruited to play point guard under Hardaway. He's one of several prospects in the Class of 2019 who played high school basketball in Memphis.
Malcolm Dandridge
Dandridge is rehabbing a knee injury suffered near the end of the East High season. The Tigers are excited about the potential he shows.
DJ Jeffries
Jeffries scored seven points and grabbed six rebounds in the Jordan Brand Classic. He also played well during the Jack Jones Shootout.
James Wiseman
The No. 1 player in the nation played well in the all-star games during the spring. He's showed the top ranking in the class is warranted, and several early projections show Wiseman as the top pick in the 2020 NBA Draft.
Top Remaining Targets
Precious Achiuwa
Achiuwa recently visited the University of Memphis after North Carolina and Kansas. He's a Top 15 prospect who has a variety of schools involved in his recruitment. It's unclear when a decision will come, but he's not rushing. More visits are possible for the Montverde Academy forward.
Boogie Ellis
Ellis made waves in the college basketball world this week after he asked out of his national letter of intent with Duke. Rarely do prospects ask out of a letter of intent without a coaching change taking place first. It's late in the game, but schools will flock to the highly-ranked sharpshooter.
Memphis was still under consideration for Ellis before he committed to Duke. The Tigers will renew their pursuit of him. There are questions about how it would affect other guards if the Tigers added him in the late period.
Trendon Watford
LSU retaining Will Wade changed the game for Memphis on several fronts. LSU jumped back in front of Watford's recruitment after it appeared he was set on joining the Memphis Class of 2019. Alabama — his home state school — remains a possible destination after a Tide coaching change. There is no better example of how quickly a recruitment can change.
Lester Quinones
Memphis appears to be the leader to land the four-star guard from IMG Academy. They're battling the likes of Indiana, LSU, Maryland and Michigan with a May 10 announcement date coming up. If the Tigers land him, it would give them the kind of 3-and-D prospect who helps win games.
RJ Hampton 
Hampton would be the highest-ranked point guard to commit to Memphis since Derrick Rose. After reclassifying earlier this week, the 247Sports Composite Rankings have him as the No. 7 overall player in the Class of 2019. James Wiseman would be the only other Tiger ranked higher than the point guard.
Memphis will continue battling for the talented point guard. Kansas, Kentucky and Texas Tech comprise the rest of his top four. Duke losing Ellis raises questions of whether it will try to renew recruitment of Hampton.
Reclassification Possibility
Kyree Walker
There has been no word on Walker the past few weeks. Arkansas coach Eric Musselman has gotten involved with the five-star after Musselman made the jump from Nevada to Fayetteville. A reclassification is possible this summer.
Transfers
Rayjon Tucker
Tucker took an official visit to Memphis last weekend. Tucker, who played at Little Rock, is deciding between playing one more year in college or going to the NBA. Auburn and West Virginia also brought him on campus for visits, and he's expected to take all five of his allowed visits.
David Jenkins
Jenkins torched the Tigers for 35 points when South Dakota State visited FedExForum in December. He was 8-of-11 from behind the arc in the 88-80 Memphis win over the Jackrabbits. 
After averaging 19.7 points per game last season, Jenkins decided to transfer. Shooting 45.3 percent from three on 7.7 attempts per game is an impressive feat. He's heard from the Tigers since announcing his intent to transfer.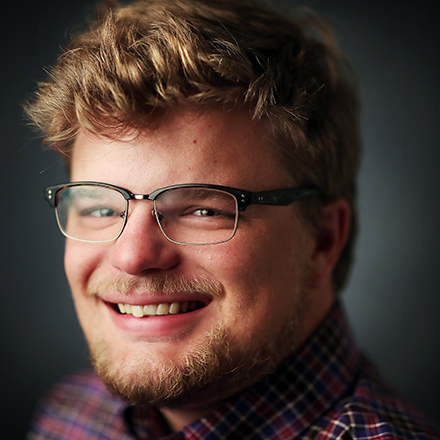 Jonah Jordan
Jonah Jordan was born and raised in Memphis, graduated from the University of Memphis and has covered the Memphis Tigers for three years. When he's not writing, he enjoys golfing and eating barbecue.
---