Lester Quinones commits to play for Tigers
Lester Quinones, the four-star guard with a 3-point shooting touch, committed to the Memphis Tigers on Friday afternoon, the latest addition to coach Penny Hardaway's stellar recruiting Class of 2019.
After a lengthy process, Quinones had narrowed his choices to Indiana University and the Tigers before choosing Memphis in an announcement ceremony at Susa Academy in Hauppauge, New York. With Quinones' commitment, the Tigers class stands at No. 5 in the nation.
Quinones comes in at No. 56 overall in the 247Sports Composite Rankings. Four of the Tigers five commits are four-star, top-100 prospects, while James Wiseman is a five-star and the No. 1 player in the nation.
Long-range shooting was a need for last year's Tigers – the first under Hardaway. And while other factors contributed to Quinones' decision, the draw of learning under a coaching staff with NBA connections helped bring Quinones to Memphis. The long-range shooting reputation of assistant coach Mike Miller was a particular selling point.
---
Natalie Van Gundy: Tigers Podcast: Lester Quinones and more Tigers recruiting
---
"With Mike (Miller) being the great shooter he was, and Penny being the elite point guard he was, it's just great having those tips and tricks that they did to keep them in the league," Quinones said by phone earlier this week. "Mike just talks about how he can't wait to get his hands on me to get me to help me with my shooting. It's huge to have that type of knowledge on one coaching staff."
A shooter like Quinones has an opportunity to play right away for the Tigers because of his ability to knock down long range shots.
Outside shooting is a need for next year's Tigers. No returning player from the 2018-19 squad made more than 35% of their shots beyond the arc. Tyler Harris set the record for most 3-pointers made by a freshman in a season, but did it at a 31.5 % clip.
"(They were) emphasizing me playing right away," Quinones said in the phone call this week. "Really just having a need of a shooter to complement with James (Wiseman). Me and him together could be a really unstoppable duo at the next level."
Wiseman recruited Quinones to Memphis as hard as some staff members. A dominant big man needs a floor-spacer like the IMG Academy product.
I'm officially a Memphis tiger???? #GTG pic.twitter.com/rWzURtGdW8

— Lester Quinones (@Effort_les) May 10, 2019
Trey Draper is on the coaching staff for IMG Academy's high school team and worked on the Under Armour circuit for several years. He's familiar with Quinones after watching the player through much of his career, although he didn't coach Quinones while the player was at IMG. Draper and Quinones developed a relationship during that time, but Draper has stayed out of the recruitment.
Still, Draper recognizes that potential for Quinones and Wiseman playing on the same team.
"I've seen him play with some good bigs," Draper said of Quinones. "I've seen him play with Moses Brown. He played with Precious (Achiuwa) since the seventh grade. His IQ of the pick and roll is second to none in his class. He's very unselfish. He doesn't mind getting off the ball and making the right play for the betterment of the team."
Knocking down 3s caught the attention of college coaches, but there's more to Quinones than just shooting.
"He's a do-it-all type of player," Draper said. "He's known as a knock down shooter but he's underrated on his toughness, his IQ of the game and his ability to score the ball. He's a much underrated passer. Defensively, he's coming along since the first time I saw him as a ninth grader on the Under Armour circuit."
The next question is what Quinones' commitment will mean to the eventual Division I destinations for other highly sought recruits in the Class of 2019. Guard Boogie Ellis – who was released from the national letter of intent he signed with Duke – took an unofficial visit to Memphis late this week and could join the backcourt with Quinones.
While Ellis fills a need, Achiuwa is the highest-ranked prospect left on the board for Hardaway. A commitment from Quinones, a close friend of Achiuwa, could help the Tigers in recruiting the five-star forward.
Hardaway has a shot at a No. 1 overall class in only his second recruiting class at Memphis.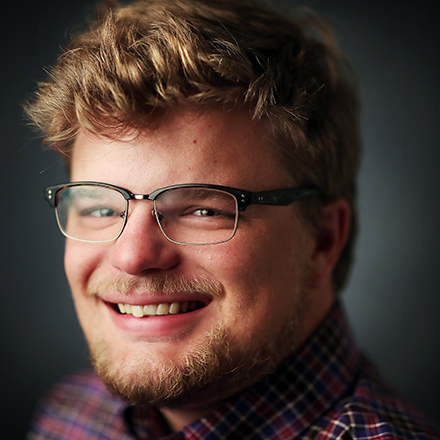 Jonah Jordan
Jonah Jordan was born and raised in Memphis, graduated from the University of Memphis and has covered the Memphis Tigers for three years. When he's not writing, he enjoys golfing and eating barbecue.
---