His Way: Memphis Redbirds' Anthony Shew pitches with purpose, not power
Several years ago, when Jason Motte closed games for the St. Louis Cardinals, he sometimes would hit 100 miles per hour with his fastball. But not every time. Sometimes, he would top at 98 or 99.
And when that happened and Motte returned to the dugout, then-Cardinals coach Mark McGwire would let Motte hear about it: "Really, man? Double-digits? My 10-year-old son throws double-digits."
Motte, director of player development with the University of Memphis baseball program, laughed as he told that story on the most recent Daily Memphian Baseball Podcast.
Now, in 2019, the supersonic fastball is more common in baseball than ever. Which makes Anthony Shew's ascent in the Cardinals' system and his success through two starts at Triple-A Memphis all the more remarkable.
He's never going to throw his fastball like Motte did in his prime, nor come close to touching the 98-mph fastball Carlos Martinez unleashed on the first pitch of a recent rehab assignment here.
Comparatively, Shew's fastball speed is more suited for a school zone. He will next deploy it on Sunday in the Redbirds' 2:05 p.m. game against Nashville at AutoZone Park.
"Obviously, we're playing a power game nowadays. We all know it," said Shew, a 6-foot-2 right-hander signed as a non-drafted free agent in 2016 after two seasons pitching for the University of San Francisco.
"But at the same time, pitching is always going to be pitching. There's an art to it. There's finesse to it. Even those power guys have to have something that plays off that velocity.
"So, for me, it's just about trying to figure out how to do something differently with what I have. There's a lot of guys that can throw 88 to 90, so having something else to back it up and use when I want to is how I make myself a little different."
In two starts for the Redbirds, Shew has not allowed a run in 11.2 innings and given up just four hits in 39 at-bats – leaving opponents batting an anemic .103 against him. Including his work at Double-A Springfield before his promotion, he has a 1.36 earned run average over 39.2 innings.
He also has 39 strikeouts, so it's not strictly about inducing weak contact. He can put hitters away, he just does it without leaving a mark. So, while he may not light up radar guns, he's keeping the numbers on the scoreboard dimly lit, too.
"Pitch-and-field guy," said Memphis manager Ben Johnson. "He knows how to manipulate the baseball. Keeps hitters off balance."
Shew most relies on fastball variations: four-seam, two-seam and cutter, and also often employs a change-up. But he has a slider and curveball, too, and says, "If I can go out there and a knuckleball's working that day, I'll throw that."
Actually, he was kidding about the knuckleball. At least for now.
But he's very serious about maximizing what he has. Back when he was pitching for Saddleback, a junior college in Mission Viejo, California, Shew learned how to read hitter's swings.
"That's something I've used pretty extensively to make the right pitches at the right times," he said, adding that he welcomes having video at the Triple-A level on opposing hitters; at the lower minor league levels, he only had video of himself but not the hitters he was trying to get out.
"I've always wanted that just because I am that finesse guy and I want to know where the swings are and where the swings aren't," he continued. "So, getting that is a very nice tool."
One tool at his disposal for more than a decade: advice from cousin Ian Kennedy, currently pitching for the Kansas City Royals and a 21-game winner in 2011 with the Arizona Diamondbacks.
Shew says he essentially "stole" Kennedy's change-up and often calls and texts him with questions. Shew's favorite all-time pitcher is Hall of Famer Greg Maddux, the bespectacled four-time Cy Young Award winner who had impeccable control and better stuff than he got credit for because he looked more like an escapee from an accounting firm than an athlete.
"My stuff's obviously never gonna be as good as his, but he had a good understanding of how to use what he has to do exactly what he wants to do," said Shew. "So that's something I try to emulate."
Given where he started, as a non-drafted agent with an ordinary fastball, Shew, 25, already has beaten long odds to be in a Triple-A starting rotation.
"Everyone's got their own path and good for him," said Johnson. "He's kind of a power-type thinker."
And part of a rare, but not extinct, species.
A few days ago, Chicago Cubs right-hander Kyle Hendricks, whose fastball lives in the mid-to-high 80s, shut out the Cardinals on 81 pitches and allowed just four singles. In 2016 when the Cubs won the World Series, Hendricks, as a poor man's Greg Maddux, won 16 games with a 2.13 ERA.
So, even in today's power game, there is room for artistry, for painting the corners and throwing the right pitch at the right time at that school-zone speed limit.
"There's always been guys like that and there always will be – the deception, the late action and the not big power," Shew said.
"I'm proud of myself I've gotten this far and I feel like I got a lot more baseball to play."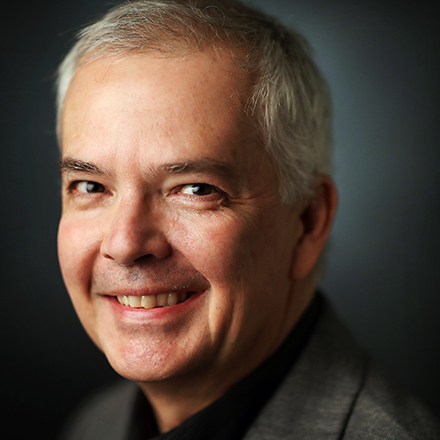 Don Wade
Don Wade has covered Memphis sports since 1998, voted on Baseball's Hall of Fame and the Heisman Trophy, and remains stunned his Kansas City Royals won a second World Series in his lifetime.
---