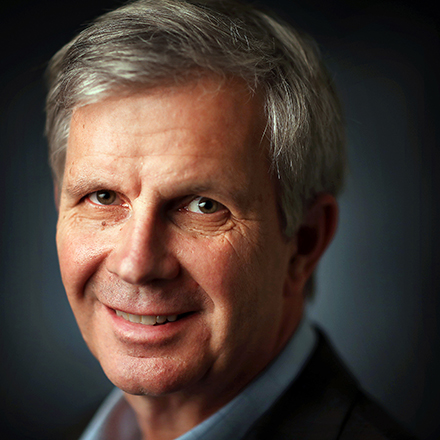 Geoff Calkins
Geoff Calkins has been chronicling Memphis and Memphis sports for more than two decades. He is host of "The Geoff Calkins Show" from 9-11 a.m. M-F on 92.9 FM. Calkins has been named the best sports columnist in the country five times by the Associated Press sports editors, but still figures his best columns are about the people who make Memphis what it is.
Calkins: Tom Bowen steps down as athletic director at Memphis – and that's a good thing
The University of Memphis held a press conference to announce that Tom Bowen stepped down as athletic director and will be replaced on an interim basis by Allie Prescott. And you know what?
That's a good thing.
It's a good thing because Bowen had ceased to be any sort of public presence in Memphis.
It's a good thing because Bowen and University of Memphis president David Rudd could no longer work together effectively.
It's a good thing because Bowen has been actively trying to get another gig for the last couple years. 
Bowen wanted out. Now he's out. He cleaned out his office over the weekend and was last seen at the Memphis International Airport Tuesday morning, headed out of town for a job interview.
None of which means that I necessarily believe the statement released by the university that said Bowen resigned to pursue a "new opportunity."
If that was the case, why did he leave so suddenly? Why didn't he keep his $400,000-a-year job until the new opportunity was nailed down? Why didn't he stick around to help with the transition? And why was Rudd so guarded about the whole thing?
Asked about Bowen's sudden departure, Rudd said, "I don't want to speak for Tom. That is a question that Tom would need to answer. Tom submitted a resignation, I accepted it. His comments are in the press release."
Asked, as a follow-up, if he had requested Bowen's resignation, Rudd said, "I'm going to repeat the same answer. Tom submitted a resignation, I accepted it. His comments are in the press release."
That is not what you say about a beloved friend and colleague. That is what you say when you're being careful not to say anything at all.
It's an open secret that Bowen and Rudd haven't gotten along for a good long while. Bowen didn't want to fire Tubby Smith. He didn't want to hire Penny Hardaway.
When the university offered Bowen an unprecedented six-month contract extension in March – along with the explanation that it wanted to wait until the new conference TV deal was completed to give Bowen a longer extension – it was hard not to think something was up. 
Prescott said Rudd approached him "several weeks ago" to ask if he'd serve as the interim AD. Was there some incident that led to Bowen's sudden resignation and departure?  Nobody would say.
But the dynamic was no longer workable in any event. A president and athletic director have to believe in and trust each other. And for those who say that Rudd "meddles" in the athletic department – that's a charge I hear from time to time – it's a good thing he meddled in the basketball program, isn't it? Otherwise, where would it be today?
Bowen never really understood basketball. But he understood football at a time when Memphis needed someone who did. Bowen actually arrived after Justin Fuente, so he doesn't get credit for that hire. But he did hire Mike Norvell when Fuente left for Virginia Tech. He spruced up the facilities. He also – and this was important – cared about football in a way that his predecessors did not. 
Bowen was never particularly warm or fuzzy. He was more intense than genial. But the program had endured plenty of genial incompetence before Bowen arrived. His intensity was usually a good thing. 
So now the university will conduct the proverbial nationwide search for a new athletic director. In the meantime, Prescott will be in charge. It's a sweet bit of symmetry for a man who desperately wanted the permanent job more than two decades ago – and was identified by the search committee as the best candidate – but was then passed over by Memphis president V. Lane Rawlins in favor of R.C. Johnson.
"The Lord works in mysterious ways," Prescott said. "It probably was not to be."
But now, all these years later?
"I stand here humbled and honored," he said. "I'm ready to get to work. I'm ready to roll up my sleeves. I tell you – not being corny at all – my heart is really full of joy."
You might as well join him in that sentiment, Memphis fans. People and times change. Bowen left the program better than he found it. But a fresh start will be good for everyone.
---