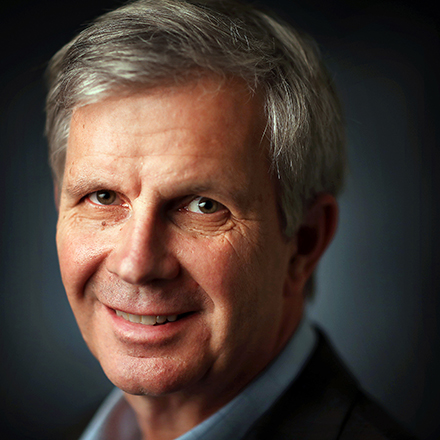 Geoff Calkins
Geoff Calkins has been chronicling Memphis and Memphis sports for more than two decades. He is host of "The Geoff Calkins Show" from 9-11 a.m. M-F on 92.9 FM. Calkins has been named the best sports columnist in the country five times by the Associated Press sports editors, but still figures his best columns are about the people who make Memphis what it is.
Calkins: Change may be coming now that Penny is airport spokesperson
One-cent fares, five-star meals and Foamposite seats, perhaps?
Penny Hardaway is the new spokesperson for the Memphis airport. I asked y'all what that could mean. Among the changes you should look for in the coming months:
* All flights to Lexington, Durham and Lawrence diverted to Memphis.
* Airplanes will travel down the runway at a dramatically faster pace.
* New smack-talking TSA agent: Lil Penny.
* New voice over the public address system: Chris Rock.
* Long-term parking now one cent.
* One cent getaway fares.
* From now on, John Calipari must land in Millington.
* In-flight meals now exclusively five star.
* Delta decommits from Atlanta and returns to Memphis.
* Jealous executives at other airports say Memphis will be getting hit with FAA violations any day now.
* Those executives also ask, "But does Penny know how to fly the plane?"
* Foamposite seat cushions!
* All passengers must take shoes off while going through security. Unless they are Air Pennys, in which case, never mind.
* Arrivals now determined exclusively by crystal ball.
* Boarding will be 40 minutes of hell.
* Out-of-touch national airport analysts complain that Memphis is replacing a veteran airport spokesperson with someone who has never been an airport spokesperson before.
* Tony Allen shows up and turns the water off.
* King Cotton concession stands in every concourse.
* All pilots must be "rightly seasoned."
* First-class passengers will be issued a Big Ticket. 
* Airport symbol no longer "MEM." Now "GTG."
* Air traffic controllers give permission to launch by quoting Mike Miller: "Let it fly."
* Nike Airlines?
* Memphis projected to be a Top 10 airport next year.
And, of course.
* New Memphis airport slogan: "Get the F out of here."
---