Kyle Anderson, trio of backup point guard candidates look to expand the Grizzlies' playmaking palette
Plus: Yuta Watanabe's weekend and more notes
During the decade-long Mike Conley and Marc Gasol era, a dearth of three-point shooting elsewhere on the roster has consistently plagued the Grizzlies. Only once in this stretch have the Grizzlies finished in the Top 20 in three-point attempts and only twice in three-point percentage, never higher than 17th on the accuracy front.
The team has imported shooting "specialists" over the years -- Wayne Ellington, Troy Daniels, the late-career return of Mike Miller. But designated shooters could only do so much on teams where minutes were being soaked up by more substantial players with more limited strokes, whether relative non-shooters such as Tony Allen and Tayshaun Prince or shaky long-distance threats such as Rudy Gay and Jeff Green. Injuries (Chandler Parsons) or ineffectiveness (Ben McLemore) doomed some serious recent attempts to address the problem.
This summer, with a full mid-level exception to spend in free agency and an open spot on the wing to fill, the Grizzlies had another chance. And they signed … a wing/forward who has made as many threes over a four-year career (49) as elite shooters typically make in a month.
What gives?
There's another perimeter need the Grizzlies have pursued for a decade, to less attention, and that might be equally important to boosting a team offense that has crept into the league's upper half only once, and just barely, in the same period: Playmaking.
Can the Grizzlies put the ball in another pair of perimeter hands to free up Mike Conley to be more of a scorer? Can they swing the ball away from Conley and make plays against a scrambling defense? Can they survive the periods when Conley's off the floor?
The Grizzlies offense has frequently been at its best when it could answer some of those questions in the affirmative.
Top summer free agent acquisition Kyle Anderson is nominally a small forward. But he really has a point guard's game in more of a power forward's body. If Anderson can both fit and thrive, he could be key to answering all of those questions for the 2018-2019 Grizzlies. And the Anderson question dovetails with a smaller one (no pun intended): What of a backup point guard battle that's now three deep, with veteran (Shelvin Mack) and rookie (Jevon Carter) imports competing with an incumbent (Andrew Harrison)?
Life in the Slow Lane
I was saving Anderson for the final installment of this roster preview series because he's the player I felt I most needed to see in some Grizzlies game action.
So much for that.
After a nice debut off the bench in the team's preseason opener in Birmingham last week, Anderson sat both games at home this weekend with some seemingly minor heel soreness, which has not only limited our ability to see Anderson in game action with the Grizzlies, but, more importantly, the team's. With Conley and Gasol both sitting on Saturday night, the Grizzlies spent 53 minutes experimenting both with small-ball lineups and with running offense without a Conley crutch. The absence of Anderson put a limit on how meaningful that experimentation could be.
Anderson's 20-minute introduction in Game 1 was a pretty good preview of his varied skill-set: Playmaking, off-ball movement, long-limbed defense, and limited shooting range.
Late in the first quarter of that game, Anderson took a handoff beyond the three-point line, got a shoulder into his defender, and took a long -- yes, slow -- stride past him toward the lane. Then Anderson downshifted in a way that threw off the timing of a potential help defender and got himself to the rim for a hoop-and-harm. It was effective, and this different kind of unicorn game is going to be fun to watch up close this season.
Anderson is an eye of the beholder player. On the floor, he's a lumberer, but a long one (6-foot-9, 7-foot-3 wingspan), with good vision and sure hands. On the stat sheet, the box score line looks meager (8 points, 5 boards, 3 assists per game last year, all career highs) but the metrics pop.
Anderson hasn't been much of a scorer and maybe even less of a shooter (career 34 percent from three on fewer than one attempt per game). He's a crafty finisher at the rim when he can get there and plays within his considerable limits, so he's efficient with the shots he does take.
But if Anderson isn't much of a scorer, he's pretty good at just about everything else. He's a good ballhandler and can make pretty much any pass the mind can conceive. He's an above-average rebounder at his position and likely to be the best perimeter rebounder on the Grizzlies roster this season.
Defensively, Anderson uses his length and smarts to mitigate his lack of foot speed, and the results in San Antonio have been excellent. ESPN's Real Plus-Minus stat rated Anderson as the second-best defensive small forward in the NBA last season, behind Philadelphia's Robert Covington and ahead of Golden State's Andre Iguodala. By that measure, he was the second-best defender on the league's fourth-best defensive team. Anderson also had one of the highest steal rates in the NBA among players who got significant time.
That was all in San Antonio, a team that won 47 games last year despite only getting nine from its best player. We all saw how the Grizzlies fell apart after only getting 12 games from Conley.
Can Anderson's peculiar stuff translate into a different team context? The Grizzlies are betting not only that it can, but that he can improve. That his ability to impact winning in a variety of subtle ways is more profound than his lack of scoring or athletic pop.
When Anderson signed, the prevailing assumption was that he would be the team's starter at small forward, and that may still be the case. But Anderson's injury and the re-emergence of Chandler Parsons -- who has started all three preseason games so far -- has brought that into some doubt.
On a team looking to go 10 or 11 deep on most nights and with a relatively flat minutes distribution, this is not a matter of "best man wins." It's a more complicated question of what roles and combinations best serve the team. Is the starting unit best served by Parsons' three-point shooting or Anderson's playmaking? (Related: In which settings is Parsons' defense least damaging?) Which skill set is most impactful as the team cycles through various bench-heavy combinations in the middle of each half?
These are short-term concerns, but in signing Anderson this summer, the Grizzlies placed a long-term bet. They were persuaded not only by Anderson's fit on the team for the 2018-2019 season, but by the value in locking up a versatile young wing player for four years likely to constitute the bulk of his NBA prime.
If Anderson's a starter — or even a meaningful sixth or seventh man — for the Grizzlies over the length of the contract, it'll be fine. The five-percent increases in Anderson's deal are likely to be equaled or bested by increases in the league's salary cap, so he'll remain a mid-level salary on the books and one that will cover the age 25-28 seasons of a player who brings varied skills to an increasingly premium NBA position.
Conley's Caddies
Backup point guard has been something of a revolving door during Conley's decade in the captain's seat. The peaks are few and brief (Beno Udrih, Mario Chalmers the first time around, Greivis Vasquez's post-season chutzpah) and the valleys are many and also brief (Game Seven Gilbert Arenas, Jason Williams the second time around, Showtime Selby and Russdiculous).
This constant change and almost equally constant disappointment is probably more common league-wide than many Grizzlies partisans perceive. "Backup point guard" is not a job noted for long-term stability.
The Grizzlies have some options heading into this season.
The incumbent is Harrison. After being perhaps the worst shooter in the NBA to get major minutes as a rookie, Harrison took a nice leap from both the floor and the 3-point line in his second season. Becoming a viable scoring threat helped Harrison stay on the floor and made his strengths -- size, versatility, toughness -- meaningful.
The rookie, taken at the top of the second round, is Carter, the top defensive player in all of college hoops last season who also has the look of a viable 3-point threat. The open question is whether Carter can really play the point guard position, offensively, at an NBA level.
The veteran is Mack, signed late in the summer to a one-year contract. At 28, Mack is on his sixth franchise in eight seasons, during which he'd registered 53 starts. He's the very definition of "journeyman backup point guard" -- a respectable playmaker, a respectable shooter, a respectable defender --  but has tended to be a solid one, and has looked pretty good in preseason so far.
The preseason impression so far is that Mack is in pole position for the primary job and that Carter might marinate a bit down in Mississippi with the Memphis Hustle. Mack has played ahead of Harrison in the two games in which both have appeared, and has generally played better. If Harrison shifts into a deeper bench role finding spot minutes at both guard positions, that's probably where he was always likely to settle.
Three backup points guards on a 15-man roster, and yet it's possible the optimal answer could be none of the above.
With five point guards in camp (including Conley and Hustle-bound Brandon Goodwin), it's been hard to get to the kind of bigger backcourts -- without a nominal point guard -- that Bickerstaff has mentioned several times. The team finally threw one out on Saturday night, finishing out the second quarter with this lineup: Garrett Temple-MarShon Brooks-Wayne Selden-Ivan Rabb-Jaren Jackson Jr.
Over a three-and-a-half minute stretch, the Grizzlies extended their lead by two points, with Selden notching a couple of assists as a primary playmaker.
That sample is so small as to be close to meaningless, but how would this have looked with Anderson in the mix instead of Selden or Brooks or Rabb? With more talented depth on the wing than at point guard, bigger lineups with Anderson playing a de facto point guard offensively and Temple guarding opposing point guards might be a way for the Grizzlies to find more time for better players.
Wata Weekend!
Rookie two-way-contract player Yuta Watanabe saw his first NBA action over the weekend and conducted a kind of hero's quest over 24 hours at FedExForum.
The nadir of his descent happened above the rim: After being kept out of Tuesday's road game, Watanabe made his preseason debut at the 7:10 mark of the fourth quarter on Friday night. At the 7:04 mark he got demolished by Atlanta Hawks backup center Miles Plumlee on a monster dunk.
Honestly. Number 12 wasn't ready for Miles Plumlee. pic.twitter.com/evY1uJZHFX

— Atlanta Hawks (@ATLHawks) October 6, 2018
This "welcome to the league, kid" moment set up a doozy of a redemption arc on Saturday night.
Watanabe had earlier in the game raised some eyebrows with a two-hand dunk on the break. But his real moment came in the final 10 seconds of the fourth quarter, with the Grizzlies down three. Watanabe's deep banked jumper tied the game and dialed up a ceremonial "Whoomp! There It Is!" request. An overtime victory lap included a shifty crossover dribble en route to a transition layup and a pull-up jumper to give the Grizzlies a two-possession lead with under two minutes to play.
Didn't think @wacchi1013 would top that dunk? Think again! GAME TYING BASKET! pic.twitter.com/UQuYaIi5vj

— Memphis Grizzlies (@memgrizz) October 7, 2018
The large contingent of visiting Japanese media, who have been following the team around, asking about Watanabe at every opportunity, deserved this. And it was made all the more enjoyable by Watanabe's aw-shucks admission that he got got and good the night before:
"Coach drew up a play for me so my mind was like no matter what I'm going to take the shot."@wacchi1013 talks to @thefishnation after the @memgrizz victory against the Pacers.

11 points off the bench for Watanabe. #GrindCity pic.twitter.com/YkKd2UIaSZ

— FOX Sports Grizzlies (@GrizzliesOnFSSE) October 7, 2018
Watanabe's been a good story. But his Saturday night performance showed some stuff. Fluidity, handle, and shooting range in a 6-foot-9 frame. The Grizzlies were always going to get a return on their two-way contract investment from a marketing standpoint. But maybe it was a good basketball decision too.
More Weekend Notes
ICYMI: I wrote up Friday night's game from FedExForum. Grounded for some family duties, Clay Bailey took over the keyboard on Saturday night.
Chandler Parsons in double time: Though he only played 7 minutes on Saturday night, this weekend marked only the second time Parsons has appeared in both halves of a back-to-back set in a Grizzlies uniform. Parsons' previous back-to-back was in March, 2017. It's a long season that hasn't really begun, but good signs for Parsons continue to accumulate.
Wayne Selden breaks out: Last week, I made a case for Wayne Selden to get a chance to start at scoring guard. I didn't (and don't) expect this to happen, and the rationale wasn't even that he's the best player (though I think it's entirely possible he is). It was that the Grizzlies need to figure out what Selden is before he simply slips away. Playing from the back of the depth chart, Selden played to mixed results at best in the team's first two preseason games. Getting a chance to start on Saturday night, he was the best player on the floor, with 16 points on 6-of-10 shooting (including a couple of threes), two steals, and nine assists, which would have been a career high if it had been a regular-season game. Selden showed that he can be a dynamic offensive player -- athletic drives, 3-point range, and sneaky playmaking ability in the halfcourt. But he did this with primary playmakers Conley, Gasol, and Anderson all out. The open question remains: Can Selden thrive in a more secondary role? I still think the Grizzlies should put extra effort into finding out.
Jaren Jackson Jr. on the block: After a rough performance on Friday night, rookie Jackson bounced back on Saturday. Jackson had a game-high 18 points on 6-of-11 shooting, along with six rebounds, off the bench. Jackson made a 3-pointer, but did most of his work on the low block, which was thought to be one of the weaker parts of his game entering the league. Jackson showed his length, touch, and willingness to fight for multiple low-post scores. This was encouraging, and will only get better as he gets stronger and fine-tunes his footwork.
Previews of coming attractions: The odd thing about the weekend's back-to-back is that it came against the same two teams with whom the Grizzlies will open the regular season. Friday's game against the Atlanta Hawks was a preview of the October 19th home opener. Saturday's game with the Indiana Pacers was a preview of the October 17th season opener in Indianapolis. A good reason why neither team on Saturday played the bulk of its projected starting lineups.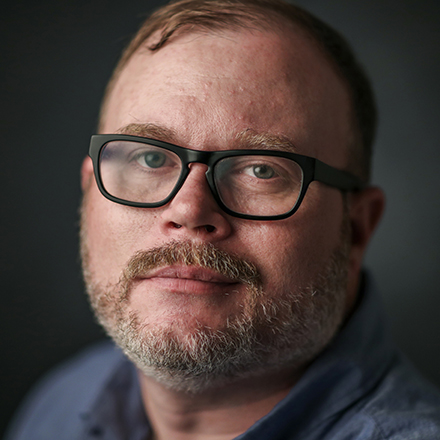 Chris Herrington
Chris Herrington covers the Memphis Grizzlies and writes about Memphis culture, food, and civic life. He lives in the Vollentine-Evergreen neighborhood of Midtown with his wife, two kids, and two dogs.
---