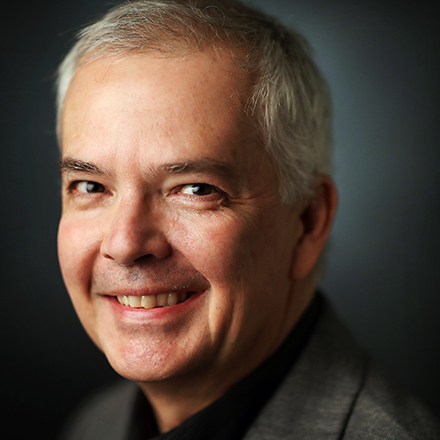 A Season of Life: Redbirds manager Ben Johnson here for more than baseball
Memphis skipper again living in Whitehaven childhood home with his father
The father has set up several rows behind home plate at AutoZone Park. The better to see the balls and strikes, to be dialed in on every pitch.
The son is about to go to work.
On this sun-splashed day at Memphis manager Ben Johnson's office, the sky is a pure blue canopy except for a few puffy clouds high beyond the right field wall. Dad is dressed for the occasion: a red St. Louis Cardinals cap he got at spring training – it's dotted with little palm trees – and sunglasses.
It's a few minutes before game time when Ben, still looking fit enough to hit home runs and chase down flyballs, strides up to home plate carrying the Redbirds' lineup card.  
"That's something different," the father, Larry Johnson, says as Ben chats with the umpires. "But I'm used to it now."
They always have been in this game together, the father and son. The roles change, the venues change, but they're together. Even when they're apart.
And in Ben's professional playing days – 1999 through 2007, including 98 big league games spanning three seasons – they were apart more than they should have been.
That's Ben's view, anyway.
So, when the Cardinals offered him the chance to be the Redbirds' manager this season, he seized the opportunity for reasons that go beyond the obvious career growth. He was coming back to his hometown, having grown up in Whitehaven and now again living in the same house there with his father.
"This is special," Ben says. "I knew before this started, it was gonna be a great summer. No matter if we win every game or lose every game.
"My parents are getting older and I can see it. So, this time is special. I learned that from being a player. I didn't go out of my way (to spend the time) and I regretted it.
"I felt like I lost a lot of time with family. And I won't do that again."
Respect the streak
Larry Johnson, 66, always has been a Cardinals fan, back to the days of Bob Gibson. He is old-school, spare with his words and intent with his actions.
So, when Ben started playing, he bypassed T-ball and went straight to coach-pitch. The games didn't really count, but that didn't change the importance of the process or the fact that father and son pretty well knew the outcome even if it wasn't posted on a scoreboard.
Winning meant respecting that process, and part of the process for baseball people is showing the proper regard for the game's gods.
Or as "Bull Durham's" Crash Davis put it, and at just about the same time little Ben was playing coach-pitch, "Never (mess) with a winning streak."
Larry believed it then and he believes it now. 
"When we're winning, we keep our routine," he says. "Two coffees and sausage biscuits."
Says Ben: "As far back as I can remember, he kind of instilled superstition on to me. Believe it or not, it was McDonald's then – a sausage biscuit, a coach-pitch winning streak.
"And it's carried on for 30 years."
A recipe for winning
Larry is retired now. He worked 40 years for Memphis Light, Gas and Water Division as a lineman and coached Ben on the East Memphis Tigers from ages 9-12.
"He had all the tools at 10," the father says. "He could run. Had a good arm and could hit. I knew if he started growing, he'd at least have a chance to play Division I baseball."
He grew and so did his game. The Cardinals selected him in the fourth round of the 1999 MLB Draft out of Germantown High School.
A right-handed-hitting outfielder with power and speed, Ben Johnson would get 222 major-league at-bats with the San Diego Padres and New York Mets. He was shuffled back and forth between Triple-A and the big leagues, but he was consistent in one area: He did damage against left-handed starting pitching.
Now, at age 37, he is sure he has his lefty father to thank for that. Larry would pitch to the East Memphis Tigers in practice and when he did, it was not gentle.
"Sure enough, the pitchers that shoved and beat other clubs because they threw hard, we were right on them," Ben recalls. "Never were we overmatched. We didn't understand it, we were like, 'Damn, this is coming at us,' but he understood it. He just had a knack for knowing how to win. He understood repetition, repetition, repetition. And that's still the recipe."
That "knack" for understanding the game shows up as Larry watches the Redbirds play the Nashville Sounds. Bottom of the first, Redbirds leadoff man Tommy Edman gets in the box and Larry offers an offhand comment: "This guy's a pretty good hitter."
Edman then hits the first pitch he sees over the right-center field wall for a home run.
In the eighth, Nashville's Delino DeShields gets a walking lead and steals third base. He ends up scoring on a sacrifice fly as the Sounds take a 4-3 lead.
"He stole that on the pitcher," Larry says.
After the game, the Redbirds having lost 5-3, Ben agrees that reliever Hunter Cervenka didn't even give DeShields a look to make him stop.
"A teachable moment for us as a staff, but also for (catcher Andrew) Knizner," Ben says. "You gotta recognize when the pitcher is out of sorts."
The next day, there will be no coffee and sausage biscuits at McDonald's.
In the moment
A day game on a Monday at AutoZone Park has its own feel. The dichotomy is that while the teams almost always play these weekday games faster – a breezy 2:30 in this case – nothing about it feels rushed.
Baseball is again the timeless game in the best way possible.
While Larry is in his seat well before first pitch, his younger brother Tony shows up a couple of innings later. He watched Ben play growing up, too, and now looks on as No. 34 stands in the third base coaching box while the Redbirds bat.
"He's doing something I dreamed of doing," says Tony, who played American Legion ball more than 40 years ago and today still works as a meat cutter.
After Ben's playing days ended, he spent several years scouting for the Arizona Diamondbacks. He keeps a home in Phoenix and his wife and children are there, as is his mother, while he shares the day-to-day of his first season managing in Triple-A with his dad.
They go for coffee, of course, sometimes have dinner together, and in their down time at the house in Whitehaven, father and son might sit together and watch a rerun of "Gunsmoke" or "Bonanza."
"He's seen 'em all," Ben says. "He can tell you start to finish on every single 'Gunsmoke' there is and he knows all the actors, if they've always been a bad guy their entire career."
Ben might not be far off from being able to do that himself.
"Even when I'm back in Phoenix, I'll watch it because I know my dad is somewhere watching it. It's funny, but it makes me feel closer to him."
It wasn't always that way while Ben was playing. It is the nature of the life, striving to make the majors and trying to hang on once you get there.
Everything is magnified. The pressure can eat you alive, if you let it. Focus is singular, even a little selfish by necessity.
"I was so caught up and consumed with what I was doing that I didn't see the forest for the trees," Ben says, again returning to the idea that he lost time with family. "But I won't make that same mistake."
Larry says Ben isn't bothered by much, though. Was that way even as a kid; even-keeled, not one to dwell on the strikeouts or the big hits.
But Ben admits that attitude didn't stick in pro ball until he found himself on the seat of his pants, fortunate to not have injured himself.
"I was in A ball," he says. "And I got so pissed off that I went into the bathroom to throw a chair and it was a concrete floor. I went to throw the chair; I almost did a backflip because I slipped in my spikes. I'm lying on the floor, the chair landed on top of me, and I just started laughing.
"I'm like, 'Never again.' And that was the last time I got elevated over anything baseball-related."
So, Ben Johnson today is calm and cool and doing his best to groom the players in front of him, to help them give the big club a boost whenever it is needed.
The previous two Memphis managers did well enough here to also get to St. Louis. Mike Shildt landed a coaching job there and then became manager after the Cardinals fired Mike Matheny.
Stubby Clapp led the Redbirds to consecutive Pacific Coast League championships and this offseason was promoted to first base coach with the Cardinals after Memphis won the Triple-A championship last season.
So, who knows? One day, Ben Johnson might get there.
"We've thought about it," Larry says as he watches his son's team through another nine innings. "But this is a pretty good gig, too."
---