Potential candidates on radar to replace Tom Bowen as U of M Athletic Director
The University of Memphis shifts its focus from celebrating coach Penny Hardaway's accomplishments on the recruiting trail to replacing former athletic director Tom Bowen.
As was announced when Bowen stepped down Wednesday, Allie Prescott will serve in an interim role for the foreseeable future while President M. David Rudd and a committee work through candidates and search firms.
---
Clay Bailey: Bowen departs from U of M athletic director post; Allie Prescott named interim AD
---
The athletic department is at a different place than it was when Bowen was hired in 2012. Football — under coach Mike Norvell — has grown into an American Athletic Conference leader and Hardaway's recruitment has the Tiger basketball program getting national attention.
Each will need an athletic director who can provide support and fundraising more than someone with hands-on oversight of their programs.
The focus could shift to someone who engages with the community and expands the Memphis Tigers brand. Uncertainty surrounds if the hire swings the athletic department's primary focus back to basketball, leaving the football program without the institutional support that helped build it into an annual AAC conference contender.
---
Geoff Calkins: Calkins: Tom Bowen steps down as athletic director at Memphis – and that's a good thing
---
Here are some names and credentials of possible Bowen successors.
Potential candidates:
Tim Duncan - New Orleans - Athletic Director
The questions surrounding Duncan involve experience and willingness to jump from the New Orleans job – which he accepted only a few months ago. The Memphis native and former Tiger is popular within the university and in the city so he could adjust to the new job quickly.
Duncan played college basketball at Memphis and served as the executive director of the M Club for several years. He has a marketing background and will continue rising in the industry whether Memphis takes a look at him or not.
Ryan Ivey - Stephen F. Austin - Athletic Director
Another former Memphis Tiger who heads an athletic program and worked in Memphis at one point. Ivey, a former punter, worked in the Memphis athletic department and with the Redbirds in the 2000s.
Austin Peay hired Ivey in 2015, and he led them to some of their best athletic achievements in 40 years. The football program saw its best seasons with Will Healy at the helm. Healy was hired by Charlotte in the fall. Ivey tapped Mark Hudspeath to take over the Governors program.
Tom Jurich - Former Louisville Athletic Director
Jurich hired Rick Pitino and helped advance the Cardinals football program in the 20 years he was at Louisville with hires like Charlie Strong and Bobby Petrino. A former football player with knowledge of the landscape and how to handle a program on the rise could benefit Norvell and the Tigers.
The former Louisville athletic director reached a multi-million dollar settlement with the university after being fired in 2017.
Candice Storey Lee - Vanderbilt - Associate Vice Chancellor/ Deputy Athletic Director
Lee went from the basketball floor to Vanderbilt administration quickly. She's been involved in the Commodores' administration since 2004. The National Association of Collegiate Directors of Athletics convention designated Lee as one of their 'Next Up' in 2018.
Tommy McClelland II - Louisiana Tech - Athletic Director
McClelland is the youngest athletic director in the FBS, and started on his career at the age of 26 when McNeese State named him its athletic director. The Louisiana Tech football program has flourished since he arrived in 2013. The Bulldogs have won five consecutive bowl games and  sent more players to the NFL than any other Conference USA program.
Louisiana Tech set fundraising records with McClelland at the helm. They also increased football season ticket sales to an all-time high.
Elliot Perry - Memphis Grizzlies — Minority Owner
Rumor has it that the Memphis Grizzlies NBA Draft lottery good luck charm was previously offered jobs at the U of M but never accepted. He has a relationship with Hardaway and just about everyone else at the university. Grizzlies owner Robert Pera named Perry Memphis' alternate governor for the NBA Board of Governors in 2018.
Laird Veatch - Florida - Executive Associate Athletics Director for Internal Affairs
Another up-and-coming name in the athletic director ranks, Veatch could be in line for an athletic director position sooner rather than later. He oversees the administrative side of the football program and is in charge of fundraising for capital projects.
Veatch spent seven years as vice president of Learfield Sports. He's worked at Iowa State, Kansas State and Texas and played football at Kansas State under Bill Snyder. During his time at Kansas State, Veatch raised money for football stadium expansion and a football training complex.
Two unlikely but familiar faces:
Mark Alnutt - Buffalo - Athletic Director
Alnutt's name will be thrown out for the Memphis job because he worked under Bowen, but he's in an incredible spot at Buffalo. It would take a good deal for him to jump back to Memphis, despite the connection with the university.
Wren Baker - North Texas - Athletic Director
One of the top young athletic director's in the nation, Baker is in a similar situation as Alnutt. He has a solid job with the potential to jump to a Power Five opening in the future. Many in Memphis hold him in a high esteem after he worked under Bowen, but it seems unlikely he ends up involved with the open job.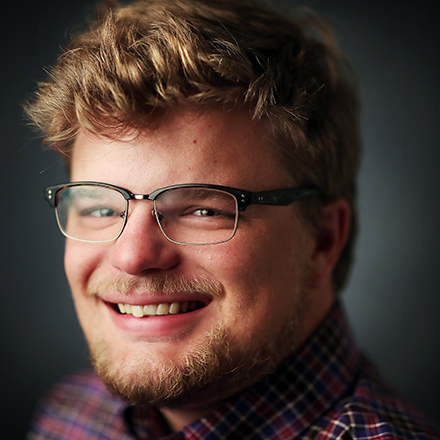 Jonah Jordan
Jonah Jordan was born and raised in Memphis, graduated from the University of Memphis and has covered the Memphis Tigers for three years. When he's not writing, he enjoys golfing and eating barbecue.
---