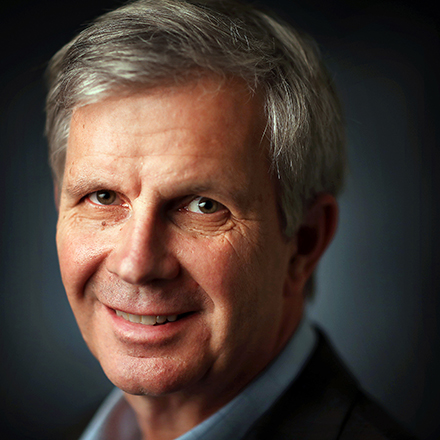 Geoff Calkins
Geoff Calkins has been chronicling Memphis and Memphis sports for more than two decades. He is host of "The Geoff Calkins Show" from 9-11 a.m. M-F on 92.9 FM. Calkins has been named the best sports columnist in the country five times by the Associated Press sports editors, but still figures his best columns are about the people who make Memphis what it is.
Calkins: A five-star week for two teams and our city
Y'all come back to Memphis. 
Seriously. Those of you who have had to move away for work or school or love. C'mon back. Downtown is thriving. New restaurants are opening up all over the place. Our biggest fight is over how to make the magical river experience even more magical.
And the basketball is about to be lit up like the Hernando de Soto Bridge.
At 11 a.m. Friday, as the smoke rose over the merriment that is the barbecue festival, a 6-8, 210-pound forward named Precious Achiuwa committed to play for Penny Hardaway and the Memphis Tigers.  And one of the best weeks – one of the best springs – in Memphis basketball history was complete.
Seven days earlier, Lester Quinones (a four-star shooting guard) announced he'd be coming to Memphis. Then Rayjon Tucker (one of the best graduate transfers available this offseason) announced he'd been coming to Memphis. Then Boogie Ellis (a four-star point guard) announced he'd be coming to Memphis, too.
Tuesday, the Grizzlies got into the spirit, dispatching former Tiger Elliot Perry to Chicago to represent the team at the NBA draft lottery. Perry promptly won the second pick in the draft (and the right to pick the incandescent Ja Morant) despite having just a 6% chance going into the event. 
Then, Friday, Achiuwa picked Memphis. Over Kansas, of all the sweet things. It must be rough to come in second in both barbecue and basketball.
So here are some of the players you can watch at FedExForum next season. It's getting to be a thrilling list: James Wiseman, Jaren Jackson Jr., Morant (presumably), Achiuwa, Quinones, DJ Jeffries, Tucker, Dillon Brooks, Tyler Harris, Kyle Anderson and I could go on.
Remember when we used to think the Grizzlies and the Tigers couldn't be compelling at the same time?
Yeah, never mind that. The Grizzlies are likely going to draft Morant, a guard who is frequently compared to Russell Westbrook but is really – as draft analyst Sam Vecenie told me – more of a combination of Rajon Rondo and De'Aaron Fox. He has a chance to be the most electrifying player in Grizzlies history. He and Jackson could carry the Grizzlies into the next decade. A week ago, it was hard to imagine when the franchise would regain momentum. Now we know it'll be the night of the draft.
As for the Tigers, they've simply put together the best recruiting class in their history and the best recruiting class in the country, better than Kentucky or Kansas or Duke. Wiseman is expected to be the No. 1 pick in the 2020 NBA draft in 2020. Achiuwa is expected to be another lottery pick.
---
Remember when we used to think the Grizzlies and the Tigers couldn't be compelling at the same time? Yeah, never mind that.
---
The Tigers beat out Kentucky for Wiseman and Jeffries, beat out North Carolina and Kansas for Achiuwa, beat out Kansas for Tucker and beat out Indiana and Maryland for Quinones. John Calipari never did that when he was here.
Memphis should be ranked in the top five going into next season. The team will have a legitimate shot to win the national championship. That doesn't mean you should expect them to win the championship – or get to the Final Four, for that matter – but they'll be among the half a dozen or so teams that have the best chance.
Just think about the possible lineups. Try to do this without laughing maniacally. How about Wiseman at center, Achiuwa at power forward, Tucker (who averaged more than 20 points a game Arkansas-Little Rock last year) at small forward and Harris and Ellis (both ethereal shooters) in the backcourt. Or put Quinones in ahead of Harris, if you prefer. Jeffries could fit in somewhere, too. I haven't even mentioned Alex Lomax, Lance Thomas, Damion Baugh, Isaiah Maurice, Malcolm Dandridge, Ryan Boyce or Jayden Hardaway.  
However it shakes out, the Tigers will have players ranked in the Top 50 coming off the bench. Just two years ago, they didn't have players ranked in the Top 50 on the team. And Memphis isn't set up for just one year of excellence, either. Only Wiseman and Achiuwa are expected to be one-and-dones.
So, yes, y'all should really move back. Because this could be a glorious few years. And don't tell me it's just basketball because it's about a whole lot more than basketball. But doesn't basketball always seem to capture where we are?
It did in the 1970s with Larry Finch and Ronnie Robinson. It did in the 1980s with Andre Turner and Keith Lee. It did in the 2000s with Derrick Rose, Chris Douglas-Roberts and that whole exuberant crew. It did in the 2010s with Grit & Grind.
Now it'll be Pennymania and a Grizzlies revival. Now it'll be Wiseman and Morant throwing them down. Now it'll be Jaren and Precious and dreams that swirl as high as that smoke.
Why would anyone want to miss that?
---