Grizzlies: The Mike Conley trade speculation column (summer edition)
The NBA draft is almost exactly a month away and a Mike Conley trade is unlikely to happen before that date. But the Grizzlies jumping up to No. 2 in last week's draft lottery – putting them in position to draft point guard Ja Morant – has raised the temperature on the Conley front.
Even if the Grizzlies don't draft Morant – they probably will, but we'll explore that decision more later this week – a Conley trade still looks probable.
If the Grizzlies wait until the free-agency period in July, there will be more teams potentially in the mix with enough salary-cap room to keep from having to match Conley's max contract closely. But the size of Conley's deal – $32.5 million next season and an additional $34.5 million in 2020-2021 – will remain a complicating factor. (Conley can decline that $34.5 million in the final year and become a free agent, but any trade for Conley will assume he'll be on the books that season.)
What do the Grizzlies want in return? With Morant likely coming in and interest in bringing back free agent Delon Wright, the Grizzlies don't need and probably don't want a point guard in return. In deals where they'd have to take one back, the Grizzlies might prefer to route those players to a third team, which would further complicate those scenarios.
---
Chris Herrington: Grizzlies Notebook: Another coaching candidate, Ja Morant speaks and more
---
Broadly, the Grizzlies will want some combination of draft picks (or rights to players drafted this summer), young players under contract and/or reduced salary obligation (and the roster flexibility that comes with it). It will be hard to check all three boxes in any one deal. Which way the return tilts will likely depend on the trade partner.
In January, I surveyed the potential trade landscape for both Conley and Marc Gasol. Among the possibilities presented, that column identified the exact return for Gasol (Jonas Valanciunas/Wright/CJ Miles) and all of the teams that ended up being most prominent in Conley discussions.
We'll take another stab here for a Conley trade that now seems likely to happen before the start of next season. I've divided the rest of the league into six categories as it pertains to the likelihood of making a Conley deal. (Warning: This column is definitely for the nerds.)
The near-certain non-participants
In theory, there are 29 potential trade partners for the Grizzlies, but I think it's safe to cross more than a third of them off the list, either because they're totally set at point guard, at a place in their competitive trajectory where trading for a player of Conley's age and contract wouldn't make sense, or some combination of those factors.
Western Conference finalists the Portland Trail Blazers and Golden State Warriors are set at the position. So are rebuilding teams the Atlanta Hawks, Sacramento Kings and Cleveland Cavaliers.
The Milwaukee Bucks seem likely to retain their current backcourt in free agency this summer. The Charlotte Hornets will be trying to keep their star point guard, free-agent-to-be Kemba Walker. But if they can't, they'll likely be pushed into rebuild.
Finally, the Houston Rockets (Chris Paul), Oklahoma City Thunder (Russell Westbrook) and Washington Wizards (injured John Wall) all have star point guards with more massive contracts than Conley.
That leaves 19 potential trade partners that we'll divide into five groups, roughly from most to least likely.
The presumed most likely partners
These five teams each have some level of reported or demonstrated interest in Conley and each has a pick in the middle of the first round of next month's draft to offer in a package. If Conley gets dealt, there's a pretty good chance it's to one of these teams.
Minnesota Timberwolves: There's been some minor reporting about Wolves interest in Conley, but it's hard to see a deal that doesn't involve the Grizzlies taking back one of the worst contracts in the league.
One obvious deal would be flipping Conley for former top pick Andrew Wiggins, whose deal is about $5 million less than Conley over each of the next two seasons but which then continues for $31.6 million in 2021-2022 and $33.6 million in 2022-2023. If you want to talk yourself into Wiggins, you'd say he's a still-young (24) talent at a premium position (wing) who would benefit from a change of scenery. And while his contract is large, it would match up with the rookie deal of presumed top pick Morant, making it a pretty manageable one. The skeptical reply would be that Wiggins might be young, but he's now a five-year vet and probably is what he's been: An average-at-best wing with a big name and bigger contract. And taking on that extra $65 million in what you hope will be the latter stages of a rebuild carries a pretty big opportunity cost. Count me more the skeptic. Short version: I probably wouldn't do this, but it's worth having a meeting about. And I'd insist on also getting the Wolves' No. 11 pick in this summer's draft, just for starters.
That draft pick would need to be the primary payment in what might be a more likely Wolves deal, for point guard Jeff Teague ($19 million expiring) and backup center Gorgui Dieng ($16.2 million this season, $17.3 million in 2020-2021). In that scenario, would the Grizzlies want to keep Teague as a veteran complement during Morant's rookie season or would they rather re-sign Wright and try to move Teague to a third team?
Miami Heat: There was reporting last week that the Heat have interest in Conley, and there are plenty of theoretical deals to be done, all of which would presumably have the Heat's No. 13 pick in this summer's draft as the primary value piece coming back to Memphis. (The assumption here is that young players Josh Richardson, Bam Adebayo and Justise Winslow are probably unlikely to be included.)
As far as contract matching, the over-the-cap Heat have a lot of options. There are the expiring contracts of Hassan Whiteside ($27 million), Ryan Anderson ($21 million) and Goran Dragic ($19 million). There are also the two-years-left contracts of James Johnson ($15.4 and $16.0 million), Kelly Olynyk ($13.0 and $13.6 million) and Dion Waiters ($12.1 and $12.7 million). Conley for Anderson, Olynyk and the No. 13 pick? That would add a little to the Grizzlies' already tight cap sheet this season, but would clear more than $20 million for the summer of 2020. 
Detroit Pistons: With Blake Griffin having a bounce-back season, the Pistons made the playoffs. But with Griffin injured, they didn't put up much of a fight. If they want to maximize their chances through the rest of Griffin's contract, then upgrading from Reggie Jackson to Conley at point guard should raise their ceiling at least a little bit, and maybe a lot. Jackson ($18.1 million expiring) and former Grizzly Jon Leuer ($9.5 million, ditto) are the most likely contract foundation for a deal. Jackson could be a veteran point guard to pair with Morant as he transitions into the NBA, but Grizzlies would probably prefer to re-sign Wright for that role and move Jackson to a third team. They'd also presumably want (and get) Detroit's No. 15 pick in this summer's draft.
Utah Jazz: The Jazz were thought to be one of the primary suitors for Conley at the trade deadline and after falling in the first round of the playoffs there's been reporting already that they're likely to take another shot. The range of potential deals with Utah has narrowed now that incumbent point guard Ricky Rubio is a free agent rather than on a tradeable expiring contract. The deal would need to start with center/forward Derrick Favors (whose $17 million deal for next season would need to be guaranteed in order to trade) and would almost certainly include the Jazz's No. 23 pick in this year's draft. Financially, the Jazz can probably get far enough under the cap that they wouldn't need to add additional salary, bypassing the need for the Grizzlies to take back guard Dante Exum ($9.6 million in each of the next two seasons). Exum was apparently someone the Jazz didn't want to part with at the deadline, but after yet another season-ending injury, that contract probably has to be seen as a negative asset. Favors is a good player who might have trade value on an expiring contract, but if he only came with the No. 23 pick, is that enough? Would the Jazz add a protected future pick?
Indiana Pacers: The Pacers might have been a better fit in the next group, as they could focus on free agency – most likely Brooklyn Nets' restricted free agent guard D'Angelo Russell – before contemplating a Conley deal. If the Pacers did try to bring the Indiana native Conley home, using their cap space to take back Conley's deal without having to fully match salaries, the most likely deal would be for reserve forward Doug McDermott ($7.3 million in each of the next two seasons) and the Pacers No. 18 pick in this summer's draft. The Grizzlies would presumably be much more interested in a deal bringing back young center Domantas Sabonis, but would probably struggle to pry him away. A problem here is that trading for Conley might require the Pacers to renounce the rights to a free agent they'd prefer to keep. (Such as Memphis native Thaddeus Young.)
The free agency Plan B (or C) contenders
These four teams will all be in the mix for the top tier free agents and trade targets, but each could be interested in Conley depending on how much their respective Plan A options fall through.
New York Knicks: The Knicks' free agent master plan seems to be to sign Kevin Durant and Kyrie Irving in free agency and then perhaps use their No. 3 draft pick in a trade package for a third star (with Anthony Davis the top target). Were the Knicks to fail to land Irving or presumed backup plan Kemba Walker in free agency, they could turn to Conley – coach David Fizdale is familiar – as a plan C. The Grizzlies aren't going to get the third pick in return. They could ask for a protected future first and/or young player along with getting some immediate and future financial flexibility. Point guards Dennis Smith Jr. or Frank Ntilikina would seem to be the most likely return in this scenario, and Grizzlies interest in either would seem doubtful after selecting Morant in the draft.
Los Angeles Lakers: The Lakers jumping up from No. 11 to No. 4 in last week's draft lottery probably made a Conley deal a little less likely, as the No. 4 pick – like former No. 2 picks Brandon Ingram and Lonzo Ball – will probably be considered too valuable to give up in a Conley deal. That said, the Lakers don't at the moment appear to be the most desirable landing spot for tippy-top free agents and there's been some suggestion that trade targets such as Conley and/or Cleveland's Kevin Love could be a Plan B for the Lakers. With two years left on his big contract to Love's four, Conley would appear to fetch better return. If the Lakers weren't willing to move the No. 4 pick, Ball or Ingram in a Conley deal, the return would more likely be something like guard Josh Hart ($2 million) and future draft assets. Taking in that much in salary in a deal would limit other things the Lakers could do. I'm pretty skeptical on a Lakers deal.
Los Angeles Clippers: The Clippers had a great season without any real stars and can add a marquee free agent to a strong foundation in place, including rising second-year lead guard Shai Gilgeous-Alexander. Unlike the Knicks and Lakers, I don't think the Clippers' success is necessarily predicated on luring multiple veteran stars, so if the Clippers' free agent dreams don't go exactly as planned, I doubt they'll feel the need to trade for Conley. It's at least possible, though, so I'll acknowledge it here. If they wanted to make a bid for Conley, a secondary younger player (Jerome Robinson) and protected future first-rounder would be the likely bait.
Boston Celtics: Unlike the other three teams in this category, the Celtics aren't going to be significantly in the free agent market, but could well be subject to it. The way their season ended, they seem to have gone from thinking about trading for Davis to pair with point guard Irving to what seems to be an expectation that Irving will leave in free agency (and they may still try to trade for Davis).
If Irving leaves, the Celtics will have a fundamental choice to make: Use their rich trove of existing young talent and draft assets to rebuild a younger team on rising third-year forward Jayson Tatum's timeline or use those same resources to try to build a title contender for next season. If they choose the latter path, trading for Conley as an Irving replacement could be an option.
The most likely deal? Gordon Hayward's salary ($67 million over the next two seasons) is virtually identical to Conley's, so a trade with him coming back would offer no value relative to financial flexibility. Top-tier Boston assets (Tatum, Jaylen Brown, the Grizzlies' own protected future first rounder) are going to be non-starters, but a deal for Hayward (who could still bounce back as he moves further from his major leg injury) and a couple of Boston's three first-rounders (14, 20, 22, with the 14 probably non-negotiable from a Grizzlies perspective) would be worth considering. I think the Celtics may be the most likely Conley trade partner in this group.
The tired-of-losing longshots
The Phoenix Suns and Chicago Bulls both got pushed down three spots in the draft lottery and out of the mix for Morant. Only one could get consensus second point guard prospect Darius Garland, if he even lasts that long.
These two teams each have a big hole at point guard and each seems antsy to be competitive this season.
Phoenix Suns: Would the Suns really be willing to include the No. 6 pick in a Conley deal? Probably not, but it's a question worth asking. Even if they weren't, there's still a deal to be made here if the Suns wanted to pair Conley with young stars Devin Booker and Deandre Ayton.
Combo guard Tyler Johnson ($19.2 million expiring) would be the presumed contract foundation for a trade, but the Suns would probably be far enough under the salary cap to preclude the need to match salaries closely. What other asset or assets could be included? The Suns might be ready to give up on former lottery pick Josh Jackson ($7 million), who got into some legal issues this offseason. Would the Grizzlies see him as a promising reclamation project? (I'd avoid.) They'd presumably be more interested in last year's lottery pick Mikal Bridges ($4.1 million), though I'd imagine the Suns would be reluctant to part with him. Forward T.J. Warren ($10.8 million, with two more years left) might be interesting. And the Suns have a couple of decent secondary draft assets in this year's No. 32 pick and next year's Milwaukee Bucks first-rounder.
Chicago Bulls: As for the Bulls, trading for a veteran like Conley would seem to short-circuit the process. But their starting wings Zach Lavine (24) and Otto Porter (25) are already in their primes and young forward Lauri Markkanen is good now. Adding Conley would make them a strong playoff contender in the East next season. Financially, the Bulls might be far enough under the cap to make a deal only sending back reserve center Cristiano Felicio ($8.2 million and $7.5 million over the next two seasons). But would they be willing to move the No. 7 pick in this year's draft? If not, what could they send? I don't think the Grizzlies would really value rookie-contract players Denzel Valentine or Kris Dunn. It would probably have to be lesser draft assets, which might include the Grizzlies' own two second round picks they sent to Chicago in the Justin Holiday trade and/or a protected future first.
The should-be suitors
Here are four teams that, to my knowledge, have never been reported as interested in Conley but probably should be.
Orlando Magic: D.J. Augustin had a nice playoff series but he's no Conley and maybe the Magic, after being bad for so long, should tap the gas to get a little better right now. If they re-sign center Nikola Vucevic, Conley would pair nicely with him and could also both play with and be a kind of bridge for trade acquisition Markelle Fultz. How could Orlando get a deal done?
Backup center Timofey Mozgov ($16.7 million expiring) is the financial starting point and Orlando's No. 16 pick in this summer's draft the primary value piece. What rounds out the deal? There are some options. Swingman Evan Fournier ($17 million each of the next two seasons) would be a tidy concluding piece. Otherwise, other possible pieces would include D.J. Augustin ($7.3 million expiring) or perhaps even Markelle Fultz ($9.7 million in last guaranteed year of rookie deal) or even rising second-year center Mo Bamba if Orlando wants to ditch that plan. Mozgov/Fournier/16 pick for Conley seems like one of the cleanest potential deals out there.
San Antonio Spurs: The two years left on Conley's contract matches up with two years left on the deals of wing DeMar DeRozan and big LaMarcus Aldridge and Conley also fits perfectly with DeRozan/Aldridge from a position and skill set standpoint. So why wouldn't the Spurs be interested? I think they should be. The questions: Are the Spurs content enough with their young guard core -- Derrick White, Bryn Forbes, Dejounte Murray -- to not seek a veteran upgrade? And what would a deal be? From a value standpoint, the Spurs have the assets. The Grizzlies would love to get White or Murray, I'm sure. But even if the Spurs refused to deal them, they still have last year's rookie scoring guard Lonnie Walker IV and two first round picks (19, 29) in this summer's draft. Getting all three of those secondary assets might be worthwhile for the Grizzlies. But could a deal work financially? Patty Mills ($12.4 and $13.3 million over the next two seasons), Davis Bertans ($7 million expiring) and Walker ($2.8 million) is a start, but for that (along with one or both 2019 draft picks) to suffice, I think the Spurs would have to renounce their rights to Rudy Gay. (Though they could resign him with their mid-level exception.)
Denver Nuggets: After finishing second in the West in the regular season and making it to Game 7 in the second round of the playoffs, do the Nuggets feel like they can run it back and count on internal improvement or do they think they need to tweak their formula? The team that beat them (Portland) had two dynamic shotmakers in the backcourt, as does the team (Golden State) that's going to beat the team that beat Denver.
Trading for Conley to pair with rising star Jamal Murray would give the Nuggets an approximation of this kind of backcourt firepower, as well as a guard who can play an expert two-man game with their All-NBA center Nikola Jokic. The cost, for a team certain to be flirting with the luxury tax? Twenty-four-year-old three-and-D-ish scoring guard Gary Harris ($18-$20 million over each of the next three seasons) would be the centerpiece. Harris is probably a little overpaid but would be a great fit for the Grizzlies. Either backup center Mason Plumlee ($14 million expiring) or scoring wing Will Barton (three more years in the $13-$15 range) would be added for salary reasons. The Grizzlies would love to add another young player or future pick in this scenario, but it might be worth doing as is.
Philadelphia 76ers: The Sixers made it to Game 7 in the second round but the pieces still didn't seem to quite fit and two of their top four players – Jimmy Butler and Tobias Harris – will be free agents this summer. There was a rather curious rumor recently about the Grizzlies as a free agent suitor for Harris. It would take a lot of unlikely maneuvering for the Grizzlies to have that level of cap space. But what about a sign-and-trade of Harris for Conley?
If Philly wanted to go all in on next season – and given concerns about star center Joel Embiid long-term durability they should – then a Harris for Conley swap would probably make them better. They would add another end-of-game playmaker while allowing Ben Simmons to shift into more of a forward role. The Grizzlies would add a talented young vet, getting younger while trying to be competitive, which I think they'd prefer. The question would be amount. I think fully maxing Harris – for any team – would be a mistake. This deal would take three parties, though. Even if the Sixers and Grizzlies both believed this might be a good deal for them, would Harris relent on coming to Memphis instead of the other free agent options likely available to him? I doubt it.
The I guess we can't rule them outs
These teams are very unlikely, but I don't feel like they can be completely ruled out.
Toronto Raptors: Remember that report about the Raptors and Grizzlies talking about a Conley-Kyle Lowry swap last season? That was presented as something the Grizzlies inquired about, but I'm pretty sure it went the other way. Whether Kawhi Leonard returned this summer or not, I could see Toronto still being interested in that. Would the Grizzlies be interested? I think Lowry ($33.5 million expiring) would need to be routed to at third team for the kind of future value the Grizzlies are going to want.
New Orleans Pelicans: Two things we probably know about the Pellies going forward: Even if they're still forced to trade Anthony Davis, they'll probably still be trying to be competitive next season. Jrue Holiday is in his prime and Zion Williamson is expected to be instant impact. Second, they seem to prefer playing Holiday as a two rather than as a point guard. For those reasons, Conley could make some sense here. On the other hand, it's hard to see what a deal would be as presently constituted. Maybe if they traded Davis and re-routed some of that return toward a Conley deal?
Dallas Mavericks: Even with a young core of Luka Doncic and a presumably re-signed Kristaps Porzingis, the Mavs  are probably looking to make a big step forward this coming season, and Conley would be a great fit. Dallas was perhaps the primary outside suitor for Conley during his last free agency. I think the problems here are that Conley is a little too old to pair with Luka/Zinger and it's hard to see what the return is. The Mavericks already owe two future first-round picks to the Knicks and I doubt the Grizzlies would see Tim Hardaway Jr. ($39 million over the next two seasons) as value return.
Brooklyn Nets: The Nets came out of last season with a nice young guard rotation of D'Angelo Russell, Caris Levert and Spencer Dinwiddie, but Russell is a set to be a restricted free agent and there's been some noise lately about the Nets wanting to get into the top tier free agent mix, with the Kyrie Irving/Kevin Durant combo popping up. If they go down that road and it doesn't work out, I suppose they could find themselves in the mix here. The Nets have three decent picks in this year's draft (17, 27, 31) that could be in play.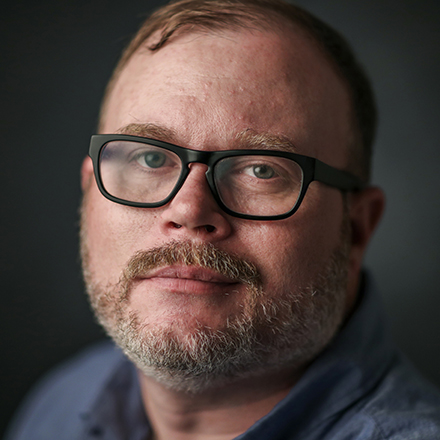 Chris Herrington
Chris Herrington covers the Memphis Grizzlies and writes about Memphis culture, food, and civic life. He lives in the Vollentine-Evergreen neighborhood of Midtown with his wife, two kids, and two dogs.
---