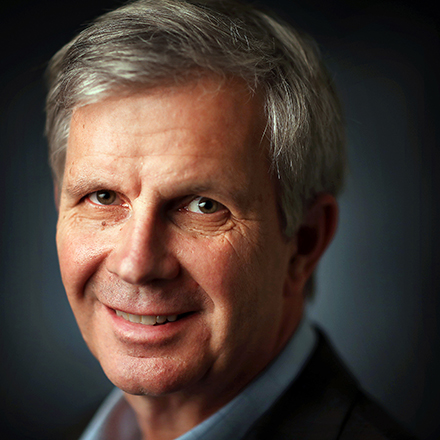 Geoff Calkins
Geoff Calkins has been chronicling Memphis and Memphis sports for more than two decades. He is host of "The Geoff Calkins Show" from 9-11 a.m. M-F on 92.9 FM. Calkins has been named the best sports columnist in the country five times by the Associated Press sports editors, but still figures his best columns are about the people who make Memphis what it is.
Calkins: For Memphis to beat No. 10 UCF, Brady White has to be great
You know what is unfair to Brady White?
Expecting him to be as good as Paxton Lynch.
You know what else is unfair to White?
Expecting him to be as good as Riley Ferguson.
But you know how Memphis beats No. 10 UCF at the Liberty Bowl this Saturday?
If White is as good as Lynch and Ferguson.
Life as a Memphis quarterback can be unfair.
The guy has played six games at Memphis. He's completed 69.2 percent of his passes for 1549 yards, 15 touchdowns and one interception.
And some people are wondering: Is he any good?
Part of this is because White wasn't at his best in the two Memphis losses. But part of it is because of the recent history at the school, during which the quarterback has had to be superb — not just good — for the team to win.
Consider the cheery stat that has been floating around this week, the one that conjures glorious upsets past: The last three times Memphis hosted a nationally-ranked team on ABC-TV, the Tigers got the win.
In 2015, Memphis defeated No. 13 Ole Miss at the Liberty Bowl, 37-24.
In 2016, Memphis defeated No. 20 Houston at the Liberty Bowl, 48-44.
In 2017, Memphis defeated No. 25 UCLA at the Liberty Bowl, 55-48.
Now here comes No. 10 Central Florida and the game is back on ABC. It should be a victory, right?
Possibly. As long as White is spectacular, which is what his predecessors had to be for Memphis to get the previous three wins. 
Start with the Ole Miss game in 2015.  Lynch was the best player on the field. Ole Miss quarterback Chad Kelly was good. He completed 33 of 47 passes with two touchdowns and two interceptions. But Lynch offered up the performance that, more than any other, would later make him first-round draft pick. Lynch completed 39 of 57 passes for 384 yards, three touchdowns and an interception. His 31-yard pass to Mose Frazier in the corner of the end zone may have been the best throw of his career.
Then take the Houston game back in 2016. Ferguson was every bit as good as Greg Ward. Jr., who was preposterous. Ward completed 47 of 67 passes for 487 yards and four touchdowns. Ferguson countered by completing 30 of 45 passes for 409 yards and four touchdowns. But Ward threw an interception; Ferguson did not.
Or, finally, consider the UCLA game last year. Ferguson outplayed future first-round pick Josh Rosen. Rosen completed 34 of 56 passes for 463 yards, four touchdowns and two interceptions. Ferguson completed 23 of 38 passes for 328 yards, one interception and a whopping six touchdowns.
You beginning to see the trend?
This is the way it works for Memphis football these days. If the quarterback is mind-bendingly fabulous Memphis usually wins. If the quarterback is anything less than mind-bendingly fabulous — Lynch against Navy in 2015, Ferguson against Ole Miss in 2016  — Memphis usually loses.
White has not always been mind-bendingly fabulous. He wasn't in the second half against Navy (in the rain) and he wasn't against Tulane. So this has led to some criticism. But you know who else took some criticism?
That would be Lynch and Ferguson. Plenty of fans wanted Lynch benched for Jacob Karam. Early on, Ferguson was deemed to be too reckless with the ball. 
"I do believe that in both of their careers at some point people criticized them and questioned what their role should be, how they should be utilized," said Memphis coach Mike Norvell. "Guys that can block all of that out and continue to focus on getting better, continue to focus on building off of the experiences that they have, those are the ones that have a chance to be special."
White is about as level-headed as a quarterback can be. It's one of his obvious strengths. He rebounded from that Tulane loss to complete 16 of 18 passes for 239 yards and a touchdown against UConn.
"I thought Saturday he put it all together," Norvell said. "Located the ball in a phenomenal fashion. Made great decisions. I think he had two incompletions in the game and one of those was a really smart play to throw it away and the other could have been a touchdown."
Beyond all that, White has the benefit of Darrell Henderson and Patrick Taylor running the ball. Henderson is averaging 11.8 yards a pop. That'll help any quarterback look good.
But Memphis cannot win this game by rushing alone. Not against a UCF team that has won 18 straight. Fair or not, White is going to have to match Lynch and Ferguson, and have one of his best games on the biggest stage.
---