Germantown's Mickey Callaway fighting for his managerial life in New York
A baseball manager in the crosshairs of the New York media gets no rest. Second-guessing becomes the first, and maybe only, option. Even when the manager is forthright and says he made the wrong move in a game and apologizes, it backfires.
And so it goes for Germantown's Mickey Callaway, who for the moment remains manager of the New York Mets.
Callaway recently took the blame for pulling starting pitcher Noah Syndergaard too early in a game the Mets ultimately lost to the San Francisco Giants. The media rewarded him with a mocking nickname:
Mea culpa Mickey.
Not that taking the Mets manager's temperature and gauging his lifespan is anything new. After going 77-85 last season with a Mets team clearly short on talent, Callaway's crew is sitting at 30-32 after a second-straight win over the hapless Giants, with ground to make up in the National League East and wildcard races.
For some time now, the daily reporting on the Mets has been less about what the players did and more about Callaway's role in all of it. One day, Callaway is derided for trying to step out of his nice-guy persona and talking tougher and the next he is criticized for publicly holding himself accountable for a pitching move that went wrong.
This is what can't-win-for-losing looks like.
"I heard it on national talk shows driving to Murfreesboro for Spring Fling," said Phil Clark, Callaway's coach at Germantown before Mickey went on to pitch in the majors and then have a long, successful run as pitching coach with the Cleveland Indians.
"But dang, you don't have Yoenis Cespedes (out for the year with an ankle injury) or Robinson Cano (missed substantial time with a quad injury), and that wasn't a good lineup going in," Clark said.
Callaway also has been without injured infielder and free agent signee Jed Lowrie, who would have added pop to a lineup that is 10th in the 15-team NL in runs scored and batting average.
The strength of the Mets, of course, is a starting rotation led by Syndergaard and 2018 Cy Young Award winner Jacob deGrom. Last weekend, Callaway took out deGrom because of a hip cramp. The pitcher clearly wasn't happy about it – nor was Syndergaard when removed from his most recent start.
The media pounced on Callaway for not trusting his aces and turning to a bullpen that before Wednesday night's win over the Giants had allowed 28 earned runs over the previous eight games with an ERA of 12.39.
Callaway, however, also has to be mindful he doesn't push the team's prized pitchers too hard, too early.
Again, can't win for losing.
"And you don't get perfect years from deGrom and Syndergaard every year," said Clark, now an athletic director at Bartlett High School.
This, too, is true.
While deGrom's ERA remains more than respectable at 3.49, Syndergaard's is 4.83. Even the best part of this team hasn't been all that great.
"We all knew what he was getting into when he took the job," said younger brother Casey Callaway, who recently resigned as Germantown High's baseball coach to work full-time in sports equipment sales. "Most of us in this family have been coaches at some level and are aware (that criticism comes with the job).
"But he'll keep working no matter what people say. In the long run, it's how you treat people. There's no doubt in my mind the people he's working with every day have great respect for him.
"If (the Mets) decide to go another direction, that's their choice."
A choice that Callaway understood when he was hired months before the 2018 season even started. And in a sense, Mickey has prepared for this job his whole life. In the past, he has consulted with Daniel Coyle, author of "The Talent Code" and "The Culture Code." The latter goes deep into the inner workings of successful organizations, including Pixar, the San Antonio Spurs and the U.S. Navy's Seal Team Six.
Mickey always has been a listener more than a talker.
None of that, however, can rescue you when you have a team with mediocre hitting and pitching and lousy fielding (second-most errors this year in the NL).
Ownership and a front office still trying to navigate the modern game with a Rand McNally Road Atlas deserve some blame, too.
"If they're hitting, Mickey's a great coach. And if they're not, it's Mickey's fault," said Clark.
Yeah, that's the job description.
"I know I'm gonna get fired at some point," Callaway said before leaving for spring training in 2018. "I'm not too worried about that."
And yet it's one thing to know it intellectually and another to feel it emotionally.
Which is why after Wednesday's 7-1 win, carried by starter Jason Vargas, who threw his first complete game as a Met, Callaway said: "I can sleep tonight. We needed this bad."
Is it all simply too much too soon for a first-time manager?
New York Post columnist Joel Sherman believes so and recently wrote that Callaway was miscast as a big-market manager, saying, "His best route to success would have been to learn how to manage a game, a season, a roster, and talking about it all to reporters in a less stressed environment first off-Broadway like Kansas City or Baltimore."
Well, that would be true of every first-time manager, wouldn't it? Many Cardinals fans no doubt would say that Mike Matheny wasn't ready for the scrutiny of St. Louis as a rookie skipper.
Managing is a tough job anywhere. But it's a tougher job in Frank Sinatra's town.
"God knows, ain't no job tougher than that," Clark said.
But if that job is taken from Callaway, his old coach has no doubt about how Mickey will respond. And no doubt about how the rest of baseball should respond.
"He'll attack whatever's next dead-on," Clark said. "And if somebody don't hire him to be a pitching coach after the staff he developed in Cleveland, somebody's crazy."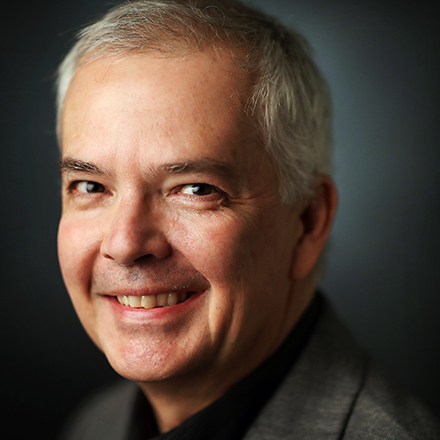 Don Wade
Don Wade has covered Memphis sports since 1998, voted on Baseball's Hall of Fame and the Heisman Trophy, and remains stunned his Kansas City Royals won a second World Series in his lifetime.
---