Calkins: The most successful Grizz fan account on Twitter has been run by (surprise!) a teenage girl
Yes, she's a girl. Or a young woman, at this point.
What did you think? The person behind the @MadeinMemphis1 Twitter account was a 35-year-old guy? Because only a guy could tweet about the Memphis Grizzlies with enough insight and humor to attract more than 8,000 followers? Because the most popular Grizzlies fan account on Twitter couldn't be the work of a woman named Molly Morrison who started the account when she was just 12?
Well, consider yourself enlightened, then.
Or, as the kids say: Mind blown.
"It's been an insane day," said Morrison, who took a few minutes off from her burgeoning viral fame to explain how the day of insanity unfolded. "The comments are raining in by the second. I just decided it was time to tell everyone who I am."
It didn't start as a secret
As it happens, the story began at Huey's.
"I was with my family," said Morrison. "That's where I made the account. Kind of random, I guess."
Morrison was in seventh grade at Riverdale Middle School. She loved the Grizzlies. She also loved tweeting about the Grizzlies.
"But none of my friends cared," she said. "I would tweet 20 things watching every game. Basic things. Like, 'Yes, Jon Leuer!' And my friends would say, 'Nobody cares. We don't care about the Grizzlies.' So I decided to start a separate account just for the Grizzlies. Made in Memphis. My initials are M.M. That's how it began."
At the start, Morrison's account didn't pick up many followers. Because, as Morrison says, "My content wasn't very good."
Then her content got better. Then she started picking up more and more followers. One thousand. Two thousand. Three thousand. Four.
"I've had tweets that were retweeted more than 1,000 times," she said. "After David Fizdale went on his 'Take that for data' rant, I tweeted out video of that and it was retweeted more than 4,000 times."
Morrison didn't necessarily intend the account to be gender neutral when she started. But she couldn't help but notice the contrast between how she was treated on Twitter and how she was treated in real life.
"I remember one instance vividly," she said. "I heard two guys in school talking about a crazy game. I was so excited I just went over to them and said, 'Oh, God, are you talking about the game? Wasn't that insane?' And they both looked at me and then looked down."
On Twitter, nobody looked down at @MadeinMemphis1. They followed the account because it was smart, fun and infused with a deep love of the city and its basketball team.
"I love Memphis, and the Grizzlies are a huge reason for that," Morrison said. "I will always associate the Grizzlies team with my childhood. They just made me so proud. I remember Game Six in the playoffs against the Clippers, that's the moment that sticks out the most. Z-Bo got ejected. And he just started skipping out and flung his headband into the crowd. I remember the feeling, everyone standing. Everyone in the place was connected in that moment. It was this euphoric feeling.  I felt that indescribable feeling of complete happiness. More than happiness, it was belonging. That's what I felt."
Morrison captured that sense of belonging and connectedness in her Twitter account. It's why it continued to flourish and grow. And it's not like she kept the account a secret from her friends or family or anything. She just let her followers assume whatever they wanted to assume.
She tweeted all through her years at White Station High School. She tweeted through her freshman year at Indiana University. But somewhere along the way, Morrison began to think it was time to identify herself, to reveal the person behind the account. 
"I had some hesitation because I didn't want people to think I was doing it for attention, and I didn't want people to be creepy either," she said. "But I'm constantly getting people tweeting back at me, 'Yes, my man,' or, 'Yes, my guy.' I felt like a catfish, if you know what that means. 
"I also wanted to connect with people as myself. I wanted to show men what women are capable of. Do I think I would have had as many followers if they had known I was a teenage girl? No, I don't. But now I think I've earned people's respect."
So Thursday, Morrison came out from behind her Twitter handle. She posted her story and a photo of herself.
"I was a little nervous, but the responses have blown me away," she says. "People have been so nice. I'm overwhelmed."
A man named Matt Foley posted: "I must admit, I pictured you as a 45-year-old black guy. Love your content!"
A woman named Rebecca Harris posted: "I definitely assumed you were a 30-something guy, possibly bald, definitely nerdy. You run a great account, though, and would do well in sports media! Or advertising (my thing) – hit me up if you're ever looking for an internship if you're interested. Seriously!"
Quincy Pondexter – who actually met Morrison when she was in middle school and he still played for the team – tweeted, "The secrets out?!? I should've leaked it years ago."
But Morrison's favorite comment came from a woman named Regan Hewitt, who tweeted: "I am so (bleeping) into this. Women are so often criticized for either their interest or lack thereof in sports and SHE just killed the game by creating THE most successful Grizzlies fan account of all time which I personally have loved and followed for years."
A local TV station is dropping by Friday to do a story on Morrison. The editor of a well-known Grizzlies blog asked if Morrison would like to work as a contributor. 
"I didn't expect all this attention," she said. "But my two loves are writing and sports. I'm majoring in sports media at Indiana. I would like to figure out a way to combine the two."
The good news is there are more and more respected women in NBA media. Women with strong voices like Rachel Nichols and Doris Burke. And the Grizzlies Twitterverse is brimming with smart women contributors. Maybe the next seventh-grade girl who wants to comment on the team will be able to look at the example of Morrison and tweet under her own name. 
At least, that is what Morrison hopes will happen. The early response has been good. The @MadeinMemphis1 account had 8,444 followers to start the day. By day's end that number had grown to 8,894.
And, yes, Morrison is going to continue to call the account @MadeinMemphis1. But she's going to run it as Molly Morrison, a rising sophomore at Indiana who loves Memphis and the Grizzlies. That shouldn't be much of an adjustment, when you think about it.
As Morrison put it, "I've been me the whole time."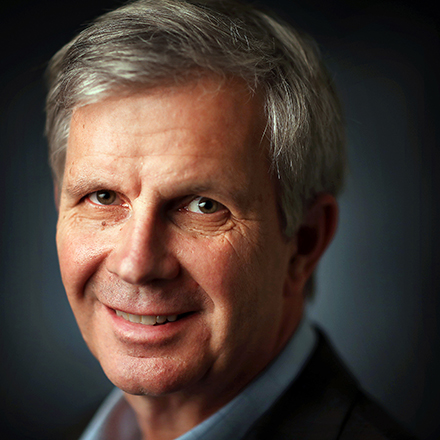 Geoff Calkins
Geoff Calkins has been chronicling Memphis and Memphis sports for more than two decades. He is host of "The Geoff Calkins Show" from 9-11 a.m. M-F on 92.9 FM. Calkins has been named the best sports columnist in the country five times by the Associated Press sports editors, but still figures his best columns are about the people who make Memphis what it is.
---