Grizzlies Notebook: Ja Morant in Memphis and more
It's been oddly quiet on the Grizzlies front since the franchise jumped up to the No. 2 pick in the NBA draft lottery last month. But that's going to change this week, and in fact already has. A look at what I missed while on vacation last week (spoiler: not much) and what's potentially on tap this week:
Morant in Memphis
Presumptive No. 2 pick Ja Morant was in Memphis over the weekend to meet with the Grizzlies, a source confirms. Details are scarce beyond his presence, but after having a knee scope last week, it's a pretty safe bet that he didn't work out for the team.
One assumes that Morant's medicals have or will be fully shared, but a team source declined to confirm that over the weekend.
Morant's unexpected surgery was the biggest piece of relevant Grizzlies news last week. It was arthroscopic surgery to remove "loose bodies" from his right knee, and was termed in one report as a "preventative," elective procedure.
successful surgery ????? 12 is good ??

— Ja Morant (@igotgame_12) June 3, 2019
While the Grizzlies certainly need to do their due diligence on this issue, no one seems to think this is much of a concern or will impact Morant's status as the consensus No. 2 prospect in the draft. All signs still point to Morant as the player the Grizzlies both will and should select at No. 2.
There have been some reports that the Grizzlies have "softened" on Morant, but that seems to be an over-read of the team merely tamping down an earlier report that their decision was fully made on lottery night.
---
Chris Herrington: Ja Morant vs. RJ Barrett: Who should the Grizzlies pick in June's NBA draft?
---
Reports have Morant at 3-4 weeks from a full recovery. I've heard some concern that he won't be ready for Summer League in early July. I would assume he would not – and should not – play Summer League. (The scuttle is also that Jaren Jackson Jr. will not play in Summer League, not unusual for a highly drafted second-year player.) Not having Morant out there in July might dampen excitement a little bit, but the team would be right to take the long view.
ESPN has a back-and-forth on Morant today from lead draft writers Jonathan Givony and Mike Schmitz. You'll need an Insider account to read the whole thing, but here's a little concluding catnip from Schmitz on Morant's potential fit with the Grizzlies:
I think Morant is the perfect guard to pair with Jaren Jackson Jr., moving the Grizzlies away from the grit-and-grind days and into a more modern style. Playing with a stretch big like Jackson (who shot 36 percent from 3-point range as a rookie) will surely help alleviate some of the concerns about his ability to score efficiently in the half court. … If the Grizzlies can surround Morant and Jackson with versatile, two-way players who can space the floor, similarly to what the Hawks are trying to build around (Trae) Young and John Collins, they could eventually develop into one of the league's more exciting young teams.
Once and future coaches
The Grizzlies are still the only NBA team without a head coach. (But, hey, the Washington Wizards are still without a lead executive a week-and-a-half before the draft, and they have a lottery pick!)
It's gotten pretty quiet on that subject lately. There was some talk last week suggesting previously reported candidates Nate Tibbetts (Portland assistant) and Taylor Jenkins (Milwaukee assistant) might still be in the mix. And this morning, a report out of Lithuania (our first, not last, of the column) that Sarunas Jasikevicius is probably out of the mix:
Sarunas Jasikevicius on NBA attention: "This year there were many phone calls at first, but since I want to remain a head coach, the number of phone calls decreased." (Zalgiris TV)

— Donatas Urbonas (@Urbodo) June 10, 2019
Were the Grizzlies interested in Jasikevicius for an assistant job? Is that also the case for some of the other names that have popped up? That's pretty common.
Jason Kidd and former Grizzlies coach J.B. Bickerstaff were reported candidates for top jobs with the Lakers and Cavaliers, respectively, before being hired as lead assistants. Last week, two perennial head-coaching candidates, San Antonio's Ime Udoka and Portland's David Vanterpool, left their current assistant gigs for new top assistant jobs with Philadelphia and Minnesota respectively. So it wouldn't be surprising to see one of the reported Grizzlies names show up in a secondary role.
I would remind again that two known candidates – Golden State assistant Jarron Collins and Toronto assistant Adrian Griffin – haven't ended their 2018-2019 seasons. That might change Monday night. The bet here is that the Grizzlies have a new head coach in place before next week's draft.
---
Chris Herrington: What the Grizzlies should be looking for in a head coach
---
Speaking of Grizzlies head coaches, a couple of former ones were in the news this past week. Congratulations to Lionel Hollins on getting back into the coaching game with a high-profile assistant role with the Lakers.
Hollins is the head coach on the all-time Grizzlies team and arguably has rooted himself more in Memphis than any other former Grizzly, player, coach or executive.
The last stint where Hollins was an assistant, with the Grizzlies, he served under Hubie Brown, who's unforgettable voice is captured in this New York Times profile.
Jonas Valanciunas date approaching
Maybe we get a Grizzlies coaching hire this week, but one thing we know we'll get is some degree of clarity on Jonas Valanciunas' future. The center has a $17.6 million player option for next season and the deadline for exercising that option is this Thursday, June 13.
---
Chris Herrington: Grizzlies Notebook: Considering Jonas Valanciunas' player option decision and more
---
Back to our favorite Lithuanian hoops reporter for some tea leaves on this subject:
Jonas Valanciunas on his player option with Memphis Grizzlies: "It's still early to say. Deeper into the summer, we'll have a better picture who's staying and what are the team plans. Firstly, I want to see who's a head coach. It's gonna be a huge factor."

— Donatas Urbonas (@Urbodo) June 5, 2019
When asked if Memphis coach search process took too long, Valanciunas smiled: "Maybe they're waiting for a really great option. Not all of them finished the season. Oh, I see they finished." JV looked at Sarunas Jasikevicius, who took the coach of the year award in LKL awards.

— Donatas Urbonas (@Urbodo) June 5, 2019
"Deeper into the summer" is too late for opting in. Opting out doesn't preclude signing a new deal, however, so this might suggest Valanciunas will decline his option to, ahem, keep his options open pending other Grizzlies transactions. That's one read. It's not necessarily mine. We're going to table this topic for broader discussion tomorrow, unless it's preempted by breaking news.
Gasol in the Finals
Marc Gasol has a chance to get a ring  Monday night as the Toronto Raptors host the Golden State Warriors in Game 5 of the NBA Finals.
Gasol's averaged 13 points, 7 rebounds and 3 assists in the Finals so far, not eye-popping numbers, but good enough as a defense-first fourth option on a deep Raptors team.
Not only would Gasol not be the first major Grizzlies player to get a ring elsewhere after leaving the team, he wouldn't even be the first Gasol, of course.
Even if the Raptors end it tonight, Gasol would need to repeat to catch the two-title pedigree of big brother Pau and fellow Hubie Ball title-seekers Shane Battier, Mike Miller and James Posey.
Gasol got a Finals visit from a former teammate and current Grizzly, though maybe not the one you'd expect:
?? @jarenjacksonjr surprises former teammate @MarcGasol at #NBAFinals media availability! pic.twitter.com/TWfIZ4Tfye

— NBA (@NBA) June 6, 2019
All of Gasol's former Grizzlies coaches are interviewed in this feature from ESPN's Jackie MacMullan. 
The Hawks/Nets trade
The biggest non-Finals NBA news last week was an agreed-in-principle trade between the Atlanta Hawks and Brooklyn Nets.
The Nets are sending guard Allen Crabbe (and, more to the point, his $18.5 million contract for next season) along with their No. 17 pick in next week's draft and a protected 2020 first-round pick to the Hawks for forward Taurean Prince and a 2021 second-round pick.
This is relevant to thinking about the Grizzlies in at least a couple of ways. First is the impact on a summer point guard market where Mike Conley figures to be the most significant player available via trade and Delon Wright will be a restricted free agent.
The Nets are clearly making this move to free up significant cap space, and though they come out of this past season with a good young guard rotation in place, rumors and reports suggest they're targeting Celtics free-agent-to-be point guard Kyrie Irving.
If the Nets signed Irving, chances are their own incumbent All-Star point guard and restricted free-agent-to-be, D'Angelo Russell, will be on the move.
The teams reportedly interested in Russell? Indiana, Utah, Minnesota and Orlando. All teams among potential Conley trade partners and all teams that could theoretically be Wright suitors.
If the Nets do get Irving, the butterfly effect on the summer point guard market could be significant.
---
Chris Herrington: Grizzlies: The Mike Conley trade speculation column (summer edition)
---
A second way this deal is relevant to the Grizzlies is as a glimpse at NBA rebuilding strategies circa 2019. Prince is a pretty decent player, but this trade is essentially the Hawks using cap space to absorb an unwanted contract from the Nets and being compensated with draft picks.
Back when the grit-and-grind Grizzlies boasted the NBA's third-longest active playoff streak, the Hawks had the second, and they were a little more proactive in pivoting into a rebuild. As a result, they're probably a little ahead of the Grizzlies in their climb back. And this trade illustrates one of the main values of cap space for a rebuilding team.
Yes, you can use it to sign players -- not a great history there for the Grizzlies. And you can use it in trades to take shots at players. (This is how the Grizzlies got Zach Randolph during their previous rebuild). But you can also leverage space into building draft assets. With Conley and Chandler Parsons' max contracts on the books, the Grizzlies aren't likely to have cap space this summer, but could be in a position to clear considerable space next summer. The potential for using space next summer to acquire picks should be a consideration in weighing potential Conley offers this summer.
But how much potential is there? Next summer's free agent market is expected to be worse than this one, and with most circa-2016 cap-spike contracts (such as Parsons) coming off the books, there probably won't be as many bad contracts out there that teams are trying to move. It might be that the Grizzlies missed their best chance to turn space into picks.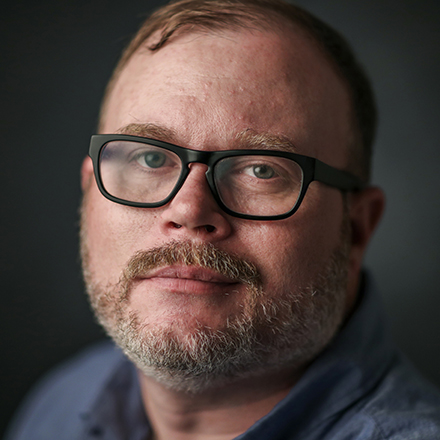 Chris Herrington
Chris Herrington covers the Memphis Grizzlies and writes about Memphis culture, food, and civic life. He lives in the Vollentine-Evergreen neighborhood of Midtown with his wife, two kids, and two dogs.
---