Any preseason a bonus for Grizzlies coach J.B. Bickerstaff
Former Tiger D.J. Stephens joins Grizz, thinking defense first
When the Memphis Grizzlies open the regular season on Oct. 17 at Indiana, they will have played just five preseason games and the Pacers will have played only four.
The NBA preseason has been shrinking. Not so long ago, NBA teams had an eight-game preseason schedule that, honestly, felt like a marathon to nowhere.
Coaches, however, now have less time to accomplish more before the games count for real. Or at least the ones not named J.B. Bickerstaff do.
The Grizzlies' head coach is getting to take a team through training camp and a preseason schedule for the first time after having been an interim coach in Houston three years ago and here last season after the Grizzlies' November firing of David Fizdale.
So, while the clock's ticking toward opening night Bickerstaff feels comparatively free. He has more time and more control, not less.
"When you take over in the middle of the season it's on the fly and it's hard to implement new stuff during the season," Bickerstaff said after Tuesday's practice at FedExForum and ahead of flying to Orlando for their preseason game on Wednesday, Oct. 10.
"When you're an interim, it's what are we doing today? Now you have an opportunity to put a long-term plan in place and see development through."
For the first time, Bickerstaff is getting the opportunity to sift through options and answer the big questions in a more rational way. Those questions include:
Who's going to start? Who's going to be a mainstay on the second unit? What combinations work best together for scoring? What lineups are most effective defensively against a high-powered offense?
It isn't that he didn't have the same questions and objectives when he was handed the team last season, it's just that that he never had a training camp and preseason to use as a mini-laboratory. He became interim coach of the Grizzlies under the same conditions that he did in Houston: amid crisis.
"How guys play with one another is going to be important," Bickerstaff said, sure that his foundation is Mike Conley at point guard and Marc Gasol at center, but willing to consider alternatives beyond that.
"We feel like we have a deep team. So, through that depth, guys are going to have to sacrifice. Whether it's the starting lineup or their shots in order to fit in with the team. Thankfully, we have a group of guys that are that way naturally and it's not a forced effort."
Forward Chandler Parsons believes the Grizzlies have a lot of lineup flexibility, saying, "The way the game's going, we got a lot of interchangeable pieces that we can plug in and different rotations that J.B. can use."
For an extreme example, Parsons cites a recent small-ball practice lineup: Conley at the one, Garrett Temple at the two, himself at the three, Kyle Anderson at the four and Omri Casspi at the five.
"Although that's probably the slowest team in the history of the NBA, it works," Parsons said. "We were moving the ball well and we were switching."  
Bickerstaff said that beginning with the Wednesday preseason game in Orlando, he would start shortening the rotation. That still means playing 11 guys.
"I know that's a lot for some people," the coach said. "But I feel like we can get there comfortably. And then you've got guys who are game-changers in the way they play, and if you're having a down defensive night and you need some energy there are guys you can play. There's guys if you need a bucket they can get a bucket.
"We want our see what our bench unit looks like, who complements Mike and Marc best, all those things we're looking for."
Defense is D.J. Stephens' Path to Time with Grizz
A day after the Grizzlies announced they had signed former University of Memphis fan favorite D.J. Stephens to a two-way contract, he was practicing with the Grizzlies and under no illusions about the route to spending more time in Memphis than in Southaven with the G League Memphis Hustle.
"A lot of defense," said Stephens, who is 6-foot-5, but with crazy hops. "Playing hard. Playing tough. That's my niche, that's what makes me special. I like to play defense. I'm capable of doing a lot of things potentially because of my athleticism. That's what will get me on the floor, defense first."
Stephens was the 2012-13 Conference USA Defensive Player of the year as a senior. He went undrafted in 2013, but did play three regular-season games with the Milwaukee Bucks in the 2013-14 season. He has played in the G League before, was Sixth Man of the Year for a pro league in France last season, and in 2018 for the second time in his career played with the Grizzlies in an NBA summer league.
"The athleticism is off the charts," Bickerstaff said. "Because of that, he can be a superb defender – on ball, and then his weak side shot-blocking ability. His ability to run in transition and get easy buckets for a team. That size and length gives him the ability to switch, so he can bring some versatility."
Stephens has a tattoo on his left arm that reads, "We are not born with the luxury of time." He seemed to take that to heart in making the decision to sign with Memphis instead of returning to France, where he was being paid well and had a clear role.
At 27, Stephens says now is the time to take his best shot.
"There's nothing like playing in the States and being around your family and close to home," he said. "For me to make that extra push, it has to be in the NBA environment."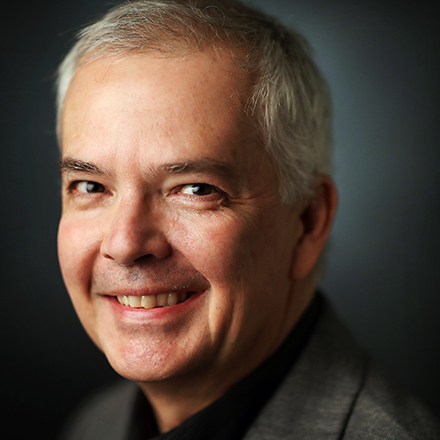 Don Wade
Don Wade has covered Memphis sports since 1998, voted on Baseball's Hall of Fame and the Heisman Trophy, and remains stunned his Kansas City Royals won a second World Series in his lifetime.
---