Grizzlies Notebook: Considering Jonas Valanciunas' player option decision and more
While we recover from an instant classic NBA Finals game Monday night and steel ourselves for Game 6 on Thursday, the offseason for the rest of the association continues. Whether we have an NBA champion by week's end is unknown. But we'll definitely know more about the Grizzlies' future.
Decision time for Jonas Valanciunas
The first hard date on the Grizzlies offseason calendar was May 14, the NBA Draft Lottery, and that worked out pretty well for the franchise.
The next is now looming: Thursday, June 13. Unless he and the team both agree to push it back -- and there's no indication of that -- then June 13 is the deadline for center Jonas Valanciunas' player option for next season. Valanciunas is under contract for next season for $17.6 million, but has the ability to opt out of the final year of that contract and instead become a free agent next month.
Valanciunas' decision this week could bring only partial clarity to his future with the Grizzlies. Choosing to stay on the $17.6 million for next season doesn't guarantee Valanciunas will be on the Grizzlies roster when the season begins this fall. And opting out doesn't necessarily preclude his return.
Setting aside the highly unlikely, there are essentially five ways Valanciunas status with the Grizzlies might play out:
The ways he stays
Opt in and return on a one-year deal: Valanciunas opens the season with the Grizzlies on the $17.6 million expiring contract.
Opt in and extend into a longer deal: Valanciunas could opt-in for $17.6 million next season and then sign a contract extension (presumably at a lower salary) for additional seasons. An extension could happen in conjunction with an opt-in, but doesn't have to be agreed to in unison.
Opt out and sign a new long-term deal: Even if Valanciunas opted out and became a free agent next month, the Grizzlies would retain "Bird Rights," giving them the option of re-signing him despite being over the league's salary cap. In this instance, Valanciunas couldn't sign a new deal until the July free agency period, but would likely have an understanding that in opting out there would be a new longer-term deal (at presumably less per year) on the table in July.
The ways he goes
Opt out and leave: Valanciunas could simply opt out, become a free agent in July, and sign elsewhere.
Opt in and get traded: Opting in to the $17.6 million for next season wouldn't preclude the Grizzlies from trading Valanciunas this summer. You can imagine scenarios where that would be preferential to both parties.
Is this still where he wants to be?
Memphis loved Valanciunas after he arrived via trade in February and the feeling was mutual. He liked the go-to-guy minutes and touches he was getting after having evolved into more of a platoon player in Toronto. He like the coach who called his number. He liked the ribs. (Of course he liked the ribs.) And he saw the potential for a playoff contender next season with a full season partnership with Mike Conley and Jaren Jackson Jr. back in the lineup.
Well, the coach is gone. Conley seems headed out next. And the Grizzlies seem likely to shift fully into rebuild-around-the-kids mode with Ja Morant and Jaren Jackson Jr.
The former will be best served by an uptempo style rather than Valanciunas' bruising halfcourt game. The emergence of the latter, and the need to get the kid minutes at center, would likely bring depress Valanciunas' minutes and touches relative to his brief Memphis spring. The Grizzlies would probably prefer to have Valanciunas back, but he's not going to be the catalyst of their decision-making.
Suddenly, it may seem less than the ideal situation Valanciunas suggested not so long ago.
Valanciunas' option date is now, but this quote from last week might seem to imply an opt out, which again wouldn't rule out a return, in order to keep his, ahem, options open:
Jonas Valanciunas on his player option with Memphis Grizzlies: "It's still early to say. Deeper into the summer, we'll have a better picture who's staying and what are the team plans. Firstly, I want to see who's a head coach. It's gonna be a huge factor."

— Donatas Urbonas (@Urbodo) June 5, 2019
If Valanciunas opts out without a new deal in place where could he land?
It's hard to imagine Valanciunas declining $17.6 million next season unless he and the Grizzlies agree on a new multi-year deal or he's fairly secure in getting either a similar one-year deal or decent multi-year deal elsewhere. What kind of multi-year deal is worth forgoing $17.6 million next season?
The league's mid-level exception this summer will be $9.6 million. It's hard to imagine Valanciunas declining the $17.6 million for a multi-year deal that doesn't start north of that.
If so, this means Valanciunas would need to find a team with more than mid-level cap space that wants to spend it on a traditional center. Is that team out there?
As far as the competition, my guess is that the three other significant centers with player options -- Marc Gasol, Boston's Al Horford and Miami's Hassan Whiteside -- all opt in.
---
Chris Herrington: Grizzlies Notebook: Ja Morant in Memphis and more
---
That leaves two free agent centers who are almost certainly ahead of Valanciunas in the pecking order: Orlando All-Star Nikola Vucevic and Milwaukee sharpshooter Brook Lopez.
After that, the next tier is eye-of-the-beholder: Physical defender Robin Lopez, physical scorer Enes Kanter, three-and-D center DeWayne Dedmon, rim-runner DeAndre Jordan, and big name with big risk Demarcus Cousins joining Valanciunas.
Best-case scenario: Vucevic and Brook Lopez stay put and Valanciunas is next in line. Even then, where's the multi-year above-mid-level deal (or single-year deal well above mid-level) coming from?
A lot of teams with cap-space potential -- Utah, Phoenix, Chicago, Brooklyn, Indiana and others -- are set at center. A couple that maybe aren't -- Atlanta and Sacramento -- would seem to be looking for floor-stretching bigs to complement their around-the-rim power forwards (John Collins and Marvin Bagley III, respectively).
Who does that leave? There's been talk of Dallas having interest in Vucevic. If that doesn't happen would they want more of a low-post banger to pair with stretch big Kristaps Porzingis? If the Lakers or Knicks (or Lakers and Knicks) miss out on Anthony Davis and top free agent targets, could Valanciunas be a backup plan? These are plausible scenarios, but seem unlikely ones, and are also teams that would seem to be reluctant to lock up multiple-year money at that level for a mid-tier center. Is it possible Kings' lead exec Vlade Divac's love of eastern European big men trumps reasonable fit considerations?
Maybe the best bet would be Vucevic leaving Orlando and that becoming a potential Valanciunas landing spot?
For Valanciunas to find a deal in free agency better than what he can get from the Grizzlies, it would seem to take one of these longshot scenarios materializing or for other summer movement to shake something loose that doesn't currently exist. Can you risk the unknown with $17.6 million on the table?
Handicapping outcomes
With all of that in mind, here's how I'd rank the likelihood of those five outcomes listed above. (This could look bad in short order!)
Opt in and return on a one-year deal
Opt in and extend into a longer deal
Opt in and get traded.
Opt out and sign a new long-term deal
Opt out and leave
RJ Barrett want to be in New York (and good luck with that)
While the Grizzlies hosted Ja Morant over the weekend, it doesn't look like consensus No. 3 prospect, Duke wing RJ Barrett, will be headed to Memphis:
RJ Barrett: "This is the place I want to be." Barrett says the Knicks are the only team he'll work out with and meet with before the draft. https://t.co/W5YpCHM1ag

— Ian Begley (@IanBegley) June 10, 2019
For what it's worth, the Grizzlies interviewed Barrett in Chicago at the pre-draft combine. And it would be in no way unprecedented to select him without a prior in-town meeting. (Previous examples include Jaren Jackson Jr. and Hasheem Thabeet.) But all signs still point to Morant being the Grizzlies' preference.
Hopefully Barrett enjoys whichever team the Knicks trade him to after selecting him at No. 3.
Tony Parker calls it quits
Former Spurs great Tony Parker announced his retirement yesterday after 18 NBA seasons, 17 with the Spurs and a final season for the Charlotte Hornets.
Parker was at FedExForum on January 23 this past season, in the Grizzlies' first game since it became public that the team would entertain trades for Mike Conley and Marc Gasol. Parker in Hornets blue was an illustration that most things don't last.
It was a fitting end to Parker's Memphis subplot, as few opposing players loom as large in Grizzlies' lore.
Then a 21-year-old third-year guard, Parker was across the court in 2003 for the first playoff series in Grizzlies history, scoring 29 points and notching 13 assists in Game 4 at the Pyramid as the Spurs completed a sweep.
Parker was across the court again in 2011, when the Grizzlies won their first franchise playoff series. A placard of Parker's ex-wife Eva Longoria bounced around the FedExForum crowd, was confiscated, then reappeared.
Parker was back in 2013 for the Grizzlies lone (so far) Western Conference Finals. He scored 37 points on 15-21 shooting in a close-out Game 4 at FedExForum, which might still be the best performance I've seen in person.
Parker and his entourage were denied a table at Restaurant Iris (it was booked up) and that became a thing. He's welcome now anytime:
Best wishes @tonyparker...let me know when you want to come check out @RestaurantIris https://t.co/daL8fBUa3I

— Kelly English (@kelly_english) June 10, 2019
Adieu, Tony. You will be remembered in Memphis, if not always fondly.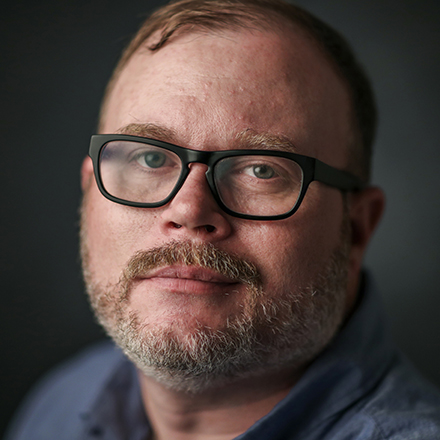 Chris Herrington
Chris Herrington covers the Memphis Grizzlies and writes about Memphis culture, food, and civic life. He lives in the Vollentine-Evergreen neighborhood of Midtown with his wife, two kids, and two dogs.
---