Grizzlies hire Milwaukee Bucks assistant Taylor Jenkins as head coach
The Memphis Grizzlies have hired Milwaukee Bucks assistant Taylor Jenkins as head coach.
Jenkins, 34, was an assistant last season in Milwaukee under head coach Mike Budenholzer after serving under Budenholzer in the same capacity for the Atlanta Hawks the previous five seasons.
ESPN's Adrian Wojnarowski originally reported the hire, which was subsequently confirmed to The Daily Memphian by a team source. The team officially announced the hiring Tuesday afternoon, but did not outline any details regarding the terms of the deal.
"We are excited to welcome Taylor Jenkins to the Grizzlies organization," Zachary Z. Kleiman, the team's executive vice president of basketball operations, said in the release announcing Jenkins' hiring. "Taylor has an excellent coaching pedigree and we are confident he will lay the groundwork of developing the young players on our roster while having the elite basketball acumen and forward-thinking positive vision to be a high-level NBA head coach."
Jenkins' NBA career began in San Antonio, where Budenholzer was an assistant. After beginning as a basketball operations intern, Jenkins became an assistant for San Antonio's developmental league team, the Austin Toros (now Austin Spurs), where he spent four seasons in a secondary role. In Austin, Jenkins served under head coach Quin Snyder, now the head coach of the Utah Jazz, and then under Brad Jones, now coach of the G League Memphis Hustle. Jenkins then spent one season as Toros head coach, in 2012-2013.
Budenholzer won NBA Coach of the Year for Atlanta in 2015 and is considered a favorite for the award again this season after the Bucks went 60-22, compiling the NBA's best record before falling to Toronto in the Eastern Conference Finals.
A source says the Grizzlies were impressed by Jenkins' work ethic and coaching pedigree having served under both Budenholzer and Snyder.
Jenkins becomes the third current NBA head coach to graduate to the position from Budenholzer's bench, following Snyder and the Brooklyn Nets' Kenny Atkinson.
Jenkins' hire comes two days before the June 13 player option deadline for center Jonas Valanciunas, who had been quoted in his native Lithuania that a coaching hire might impact his decision.
---
Chris Herrington: Grizzlies Notebook: Bucks assistant joins coaching candidate list, Marc Gasol is Finals bound
---
The hire comes a little more than a week before the June 20 NBA Draft, though the Grizzlies currently have only the No. 2 pick and seem likely to select Murray State point guard Ja Morant.
Of seven known head coaching candidates, Jenkins had been the most recent to emerge. A source indicates that Jenkins had multiple interviews with the Grizzlies and had made multiple visits to Memphis during the process, including meeting with controlling owner Robert Pera.
It apparently isn't the first time Jenkins has been a candidate for a Grizzlies job. Jenkins interviewed last summer for an assistant job on then newly elevated head coach J.B. Bickerstaff's Memphis staff, per a source, though it isn't clear if he was offered a job before following Budenholzer from Atlanta to Milwaukee.
This young coach will likely now be helping grow a young team built around second-year forward Jaren Jackson Jr. and presumed top pick Morant.
The Jenkins hire, in conjunction with the shift to a team built around Jackson and Morant, could abet a stylistic sea change for the franchise. The Grizzlies have been one of the NBA's five slowest-paced teams for the past seven seasons. The Budenholzer-led teams in both Milwaukee and Atlanta, where Jenkins was an assistant, have been among the 10 fastest-paced in each of the past four seasons.
Jenkins' path to his first head-coaching job has been something of an unconventional one.
Jenkins has an economics degree from the Wharton School of Business at the University of Pennsylvania, and began his NBA career as an undergraduate basketball operations intern with the San Antonio Spurs, where the Dallas native had a family connection to Spurs owner Peter Holt. After a second internship, he was hired by the Spurs but shifted from front office to coaching with the Toros, which is less common than the inverse, going from coaching to management.
Jenkins played high school basketball, but did not play past that level.
Jenkins becomes the ninth non-interim head coach since the Grizzlies moved to Memphis, following Sidney Lowe, Hubie Brown, Mike Fratello, Marc Iavaroni, Lionel Hollins, Dave Joerger, David Fizdale and, most recently, J.B. Bickerstaff. He is the first head coaching hire of new front office leadership Jason Wexler and Zach Kleiman, who were promoted to team president and vice president of basketball operations, respectively, in April.
Jenkins fits a similar mold to Kleiman as a young, bright, hard-working figure who has elevated quickly in his NBA career.
A relatively low-profile assistant until recently, Jenkins found himself a minor social media phenomenon during the Bucks' first-round series against the Detroit Pistons due to this display of sideline diligence:
Nobody:

Coach: HOLD 'EM BACK pic.twitter.com/wq5CksH9RJ

— ESPN (@espn) April 21, 2019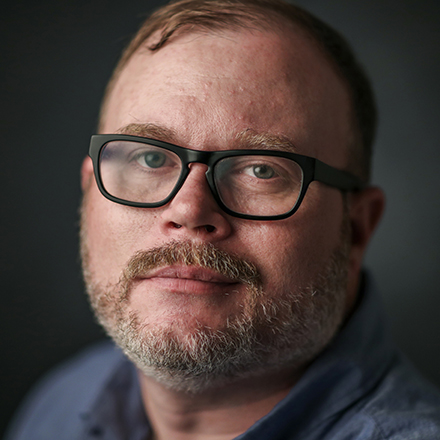 Chris Herrington
Chris Herrington covers the Memphis Grizzlies and writes about Memphis culture, food, and civic life. He lives in the Vollentine-Evergreen neighborhood of Midtown with his wife, two kids, and two dogs.
---