Grizzlies introduce head coach Taylor Jenkins
Taylor Jenkins, the 34-year-old new head coach of the Memphis Grizzlies, made his public Bluff City debut at a 2 p.m. introductory press conference at FedExForum on Wednesday, but maybe he wasn't the only one.
Jenkins was flanked on one side by the team's recently promoted VP of basketball operations and de facto lead basketball executive, 30-year-old Zach Kleiman, and on the other side by the team's recently promoted VP of basketball affairs, 39-year-old Tayshaun Prince, who were both speaking from a dais on behalf of the franchise for the first time.
This united front of youth pressed twin themes, in words, tone and appearance: "partnership" and "sustainable success."
Translation: We're rebuilding this team, on the court and in the offices, and we're committed to doing so collaboratively.
"At the start of this process we set out to find a partner who shared our vision of working tirelessly toward our goal of achieving sustainable success," said Kleiman. "Over the course of his time in San Antonio, Austin, Atlanta and Milwaukee, Taylor cut his teeth, refined his elite basketball acumen and demonstrated his ability to meaningfully connect with players."
Jenkins declared himself honored, humbled and blessed as he looked out over a full front row of wife Chantall and their four kids, parents, in-laws, siblings, aunts and agents, with his high school coach Scott Jolly and onetime developmental league coaching mentor Brad Jones (now the Memphis Hustle head coach) on the outskirts of the room, along with current Grizzlies players Jaren Jackson Jr. and Dillon Brooks.
But Jenkins grew most emotional when talking about some people who weren't there: Milwaukee and former Atlanta head coach Mike Budenholzer, for whom Jenkins had been an assistant the past five seasons, and some of his fellow assistants in those stops, such as current Milwaukee assistant Darvin Ham and current Brooklyn Nets head coach Kenny Atkinson.
"What we ultimately want to build from a vision standpoint, there's going to be the effort, the collaboration, the care and love that we need to put into it," said Jenkins. "It's our daily work habits that are going to carry us through our journey. I can't wait to roll my sleeves up and get after it with our guys."
Jenkins noted that he'd already had a chance to talk to some Grizzlies players, including not just Jackson and Brooks, but incumbent guard Mike Conley and recently acquired center Jonas Valanciunas.
Jenkins talked to Valanciunas via WhatsApp while the big man was on an all-day fishing trip in Norway.
Valanciunas has a decision to make this week about a player option on his contract for next season. While Kleiman gave no hints in this regard, Valanciunas had publicly expressed a desire to communicate with a new head coach before making his decision.
On Conley, a subject of great summer trade speculation, Jenkins and Kleiman both heaped the franchise stalwart with praise while side-stepping questions about his future with the organization.
On the composition of his coaching staff, Jenkins spoke in collaborative terms but when out of his way, as he had in a prior interview on "The Chris Vernon Show," to open the door to gender diversity.
On style of play, Jenkins talked about a defensive emphasis but also about playing with "pace and space," two things once thought at odds but which were united effectively by the Budenholzer teams for whom Jenkins coached.
---
Geoff Calkins: Calkins: New Grizz coach Taylor Jenkins has a blue-blood resume and a blue-collar style
---
---
Chris Herrington: Herrington: First thoughts on the Memphis Grizzlies' new coaching hire
---
Jenkins revealed that he planned to coach the Grizzlies' Summer League team next month.
While refraining from confirming a specific contract length, Kleiman stressed that the franchise had made a "significant long-term commitment" to Jenkins.
But throughout the 40-minute news conference, Jenkins, Kleiman and Prince pressed collaboration and building a competitive culture.
"We care deeply about winning and building a culture of competition," said Kleiman. "We're not going to make broad proclamations about winning X amount of games. What matters to me, what matters to us, is that we're working to improve every single day."
Questions, answers and annotation
Some more stuff said at Wednesday's news conference and what it might mean:
Twin themes: "Partnership"
Kleiman talked about "being able to collaborate effectively with the front office" and Jenkins said "it's been an unbelievable collaborative process … the vision is a unified one."
The message here is that they think coaching/front office collaboration is crucial, perhaps with a subtle acknowledgment that it hasn't always been great in Memphis.
That Jenkins both had some front office experience early in his career (rare for a coach) and has been through three organizations that seem to have done well on this front may have been part of his appeal.
I asked Jenkins about this. Part of his response:
"My first year as a (front office) intern (in San Antonio) I learned so much, got exposed to a lot. And even in my 10ish years (as a coach), having great partnerships and relationships with front offices, open communication, collaborative efforts on all fronts  … these are things that Zach and Tayshaun and I have talked about that are going to be critical to our overall success as a group.
"(Jumping into coaching) was a leap of faith. I'm excited that I made that switch, but I know how important that partnership on all fronts is. We don't operate in isolated lanes."
Twin themes: "Sustainable success"
Maybe later in the summer, if and when Ja Morant has been drafted and Mike Conley has been traded, the Grizzlies will be able to speak in less coded terms about what seems to be pretty clear: They are entering a fully acknowledged (to themselves at least) rebuilding phase, but with two cornerstones in place. As such, their focus won't be on a Philly-style "Process" that obsesses over draft positioning but rather a culture-building process that focuses on patiently building a winner around those two very young players.
(On Conley, everyone went out of their way to lavish praise without saying anything at all about this future.)
That's my translation of this battery of quotes:
"We're all on the same page about the competitive environment we want to create. It starts on day one and it's not an overnight process."  -- Jenkins
"From the front office perspective, from the organizational perspective, we want to be very clear that we're taking the long view on this. We're not going to get there overnight. It's going to take a lot of hard work. To get there over time and establish Taylor as our partner in this, the organization has made a significant long-term commitment, and we're collectively invested in getting to that sustainable special place that we're building toward." -- Kleiman
"We're always going to care deeply about winning here in Memphis. Instilling a culture of competition is critical in developing the guys we have. We're not going to make broad proclamations about winning X number of games. What matters to me, what matters to us, is that we're working to improve every single day." -- Kleiman
"To me, we're going to go into every single game and take the habits and work we've put in and compete to the final whistle. Long view, short view, I just want our guys compete. We want to win, like Zach said, but we're going to take the process of getting better and apply that to games." -- Jenkins
Tayshaun Prince's expanded role
One thing we're all trying to get a handle on is how much Prince's role has really expanded. There was reporting early in the coaching-search process that he had gone to Lithuania to talk to candidate Sarunas Jasikevicius, and one team source said that Prince's place on the podium was a reflection of how important he was in the hiring process.
Prince was pretty soft-spoken during the news conference, but asked about his role, Kleiman elaborated:
"Tayshaun has in the past had a significant role in the front office but he's now taking on a much larger role. He played a role where he was a go-between between the front office and the locker room, between the front office and the coaching staff.
"But now Tayshaun is taking on, including in connection with this coaching search, much more of a personnel evaluation role. That's evaluating players -- NBA, G League, college, international. But it's also evaluating coaching talent. In respect to the coaching search, he played a significant role. He was incredibly helpful as we worked through offense and defense, player development, getting candidates up on the board and talking about different iterations of ATOs (after timeout plays), seeing how quick they were to adapt on the fly. Tayshaun's feedback in this process was incredibly helpful."
Style of play
We'll learn more about this as the roster takes shape and we start to see players on the floor in the summer and more so in the preseason. But Jenkins did give an impression of high-level defense paired with more modern offense in terms of pace and shot selection.
Milwaukee achieved all that this season, but they had the league MVP and a large group of quality veterans around him.
"For me, philosophically, defense is going to be a priority for us," said Jenkins. "Hopefully it's a style of defense and offense that our organization, players and fans are excited about. We want to be the most competitive, unselfish and together team we can be. It takes time."
Jenkins talked about a style with "great pace and space, team-oriented, where the ball's poppin' and hoppin' and we're getting great quality shots from the rim and paint and from three."
The No. 2 pick
I appreciate the candor here. Jenkins did not imply that he wouldn't have been interested in the Grizzlies job if the draft lottery had gone another way, but did say this:
"The No. 2 pick is a phenomenal opportunity for this organization. Was it a part of my intrigue and excitement for this position? Absolutely."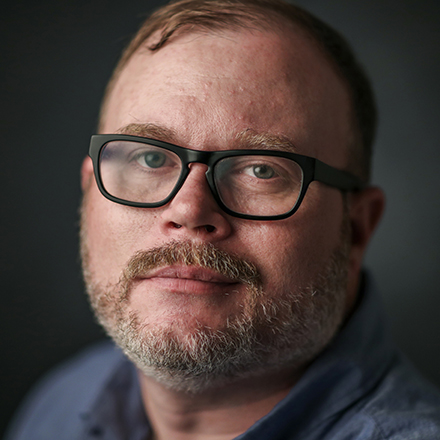 Chris Herrington
Chris Herrington covers the Memphis Grizzlies and writes about Memphis culture, food, and civic life. He lives in the Vollentine-Evergreen neighborhood of Midtown with his wife, two kids, and two dogs.
---