Tigers try to treat nationally ranked UCF as simply the next game on the schedule
Just because 10th-ranked UCF is headed to town this weekend has not caused Memphis to change its focus from the normal, daily routine. Preparing for the Knights (5-0, 2-0 American Athletic Conference) involves learning from past mistakes and following a process three years in the making.
No matter what they're doing the Tigers (4-2, 0-2) hold themselves to a high standard on and off the field. 
"No matter what we're doing in life, we want improvement," head coach Mike Norvell said. "We want to learn from our experiences. We just want to be better. We know this is a big week because it's the next week. We know it's a great opportunity for us to go out there and showcase who we are and what we can do against one of the best teams in the country." 
UCF quarterback McKenzie Milton leads an offense scoring 48.6 points per game. The junior quarterback threw for 494 yards and three touchdowns in the 62-55 AAC Championship game win over the Tigers last season and looks as good, if not better, this year.   
If the Tigers aren't disciplined and maintain their defensive assignments, Norvell said, Milton will make them pay. He is among the best quarterbacks in the nation when in the pocket, but when the defense stalls Milton turns into a special quarterback. He has the habit of turning nothing into something consistently. 
"Where he is incredible, obviously he can do all the things in the pocket and he's a great runner, but when things break down, when things happen that aren't drawn up, that's where he really separates himself," Norvell said. "He locates the ball on the run as good as anyone in the country. He's a special player." 
Defensive coordinator Chris Ball said the Tigers must emphasize taking something away, a strategy that is difficult given UCF's balanced attack. When Memphis stacked the box to prepare for the Knight running attack in their first game, Milton made them pay through the air. When they prepared for the pass in the AAC Championship game the Knights ran for 232 yards and 3 touchdowns.
The point of UCF head coach Josh Heupal's offense is to spread the defense thin and force one-on-one matchups in space. Part of that starts with a rushing attack averaging 269.4 yards per game and seven players who have rushed for over 100 yards.  
"They're all very talented, very explosive backs," Ball said. "They do a good job running the ball, they have great vision and are quick. We have to be able to make plays in space. They spread you out really wide and put pressure on you." 
STAR linebacker Austin Hall is one of the weapons the Tigers will deploy against UCF's spread option attack Saturday. He's added 26 total tackles and five tackles for loss through five games as a redshirt junior.  
Versatility gives Hall an advantage against the varied UCF attack. Whether he plays off the edge or drops into coverage, the Tigers expect him to perform at an elite level in the pass and run game.  
"Austin has been such a consistent player for us over the years and he does so many different things," Norvell said. "He's so versatile in his skillset. He's a guy who we have to have playing at an elite level. He's one of our best players on the team. For him to be out there it has to be consistent each and every day to be that elite guy." 
Effort and consistency lacked in the Tigers' 40-24 loss to the Tulane Green Wave two weeks ago. Norvell and the coaching staff increased the emphasis on effort and fundamental technique in practice. 
The approach paid dividends in the 55-14 win over the Connecticut Huskies last Saturday. Memphis dominated all three phases of the game – holding the Huskies to two scoring drives and only punting once.   
"I think definitely we came back and responded against them, offensively, defensively and special teams," Hall said. "Last week, I think took a big emphasis on our technique and effort based. I know we preach that every day. Sometimes you preach that all the time and it falls. We overemphasized it last week and (we've) got to keep pushing it this week." 
Hall recognizes Milton is a special player and poses a tall task for the Tigers to stop him. Much like Norvell, the linebacker treats this week like any other. He wants to get better ahead of the cross-divisional conference matchup. 
The No. 10 team in the country is filled with special players, but Hall feels the Tigers own great players are overlooked. It will come down to matchups and one-on-one assignments. If the Tigers do their jobs, things may work out against this high-powered UCF offense.  
"It's a conference week, so you have to approach it with the mindset that you have to get better each week," Hall said. "McKenzie Milton is one heck of a quarterback. He can do a lot of special things. But we have players on our side who can do a lot of special things. You know it's just matchups. Just doing your job. Just busting the guy's butt in front of you, making plays. I think if we stick to our game plan and let our players play, I think we'll be OK."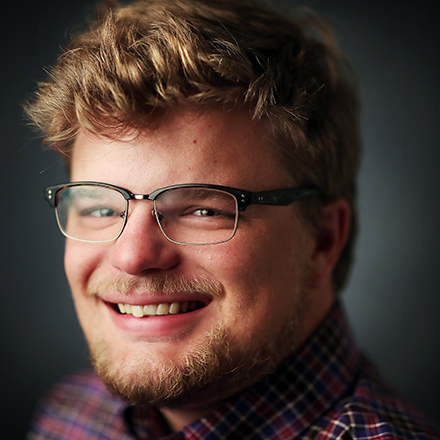 Jonah Jordan
Jonah Jordan was born and raised in Memphis, graduated from the University of Memphis and has covered the Memphis Tigers for three years. When he's not writing, he enjoys golfing and eating barbecue.
---