Thornton anticipates expanded role under Tigers new coaching staff
Memphis forward Raynere Thornton took a pass at the 3-point line of the Laurie-Walton Family Basketball Center practice floor. A dribble later Thornton moved the ball to the opposite corner where guard David Wingett was open for a three.
Swish. 
A confident swagger filled Thornton as he bounded towards the other side of the floor. A flashy grin took over his face because for the first time he was playing the type of game that lured him to the University of Memphis. The change in demeanor and unlocking of Thornton's game reminds his teammates of a potential NBA star. 
"Yeah, he's more comfortable," guard Kareem Brewton said of Thornton. "We call him Draymond Green. We were calling him RayBron (after LeBron James) but we call him Draymond Green, well, Raymond. He does everything -- he gets steals, he gets blocks, he gets rebounds. He's always on the defensive side, he's always in the right spot."
When head coach Penny Hardaway accepted the Memphis job, Thornton wasn't sure what to expect. He decided to stick around, and prepare for his senior season. Hardaway's arrival ushered in many new things for Thornton, including a new role on the floor. 
Defense and the dirty work remain the senior forward's focus, but now he brings the ball up the floor on some possessions. Thornton said Hardaway doesn't take the ball away from him. For the first time in his Tigers career, he's allowed to make plays and decisions rather than to move it to the next man.
"It'll probably change a little bit," Thornton said of his role this season. "Defense is a must obviously. I'm still going to rebound. Coach lets me bring the ball up the floor. He lets me play my entire game now."
Last season, the Tigers never harnessed the potential of Thornton, a triple-double threat in both seasons in junior college. Former Memphis coach Tubby Smith elected to use Thornton as a spot-up shooter, rebounder and small-ball four – something Thornton says was a challenge for him. 
Hardaway's system revolves around playing at a fast pace and shooting threes. Putting the ball into Thornton's hands spaces the Tigers' offense, even if he isn't shooting. According to guard Jeremiah Martin, Thornton may not take a shot an entire scrimmage, but if he's making plays he's doing the right thing.
"It's been great," Martin said of Thornton's expanded role. "That's one thing I know. Raynere is very good, but he really wasn't able to show it last year because he's a great playmaker."
Martin said despite Thornton not taking a shot, the forward "made other players better."
"It's great for him to be able to spread the floor out a little more," Martin said.
Playing junior college basketball at Gordon State before coming to Memphis allowed the former three-star to be himself on the basketball floor. He averaged 10.9 points, 11.4 rebounds and 5.9 assists and added three triple-doubles as a senior. Being a playmaker is something he's chased since committing to Memphis. 
Forward Kyvon Davenport, like several other teammates, hails from the junior college ranks and played against Thornton. He's seeing more of the dynamic playmaker who can take defenders off the dribble and find open teammates in the right spots. 
"I can tell you that's how he plays," Davenport said. "Like he has to have the ball, and he's the playmaker. He's always going to find the open person. He's always going to take the smartest shots and he's always going to make the right path. So, I feel like with the ball in his hands, he's going to impact the team a lot because that's something he's used to doing and that's how he plays."
Working every day with a staff with NBA backgrounds was part of what increased his confidence. The staff pushes this squad to their limits every day in practice to prepare them for the rigors of the season. The players trust them because this staff has been where they want to go.
The more-confident Thornton hopes to fill the stat sheet with "at least" one triple-double this season. 
"I'm definitely more confident," Thornton said. "But that's because of all the work that we put in. You get in what you put out. The coaches, coach Mike (Miller), coach Penny (Hardaway), coach Sam (Mitchell), everybody has been pushing us to our max every day. Day in and day out."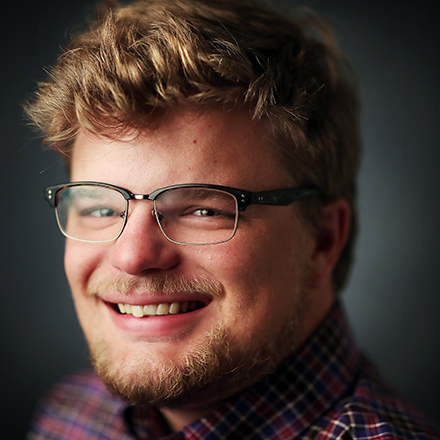 Jonah Jordan
Jonah Jordan was born and raised in Memphis, graduated from the University of Memphis and has covered the Memphis Tigers for three years. When he's not writing, he enjoys golfing and eating barbecue.
---