Stronger faith and leg have Patterson prepared for UCF rematch
When Memphis kicker Riley Patterson stepped into the team bus after the Tigers 62-55 loss to UCF in the American Athletic Conference Championship Game, he wasn't sure what to expect.   
The loss weighed heavily on Patterson, who missed two field goals, including a 51-yarder to prevent overtime and win the championship for the Tigers. Instead of the cold shoulder, being ignored or worse, the Tigers supported their kicker. 
Nobody blamed Patterson or vilified him for the loss to UCF, even if he still does blame himself. All he heard from teammates was support.  
"Keep your head up, Riley."  
"We'll get another shot, don't worry." 
"I was really surprised about how supportive and just how much my team got behind me after that," Patterson said. "It was really impressive to see. I let the team down because it was my fault. A lot of things happened, but I feel like it's my fault. It was really impressive how greatly they got behind me and were supportive all spring, all summer and all fall." 
All last season, Patterson fought to find a place among the Tigers special teams group. Punter Spencer Smith split kickoff and extra point duties with the freshman at varying points throughout the season. He eventually found his place alongside Smith and short yardage punter Nick Jacobs.  
Head coach Mike Norvell said thrusting a freshman into a starting kicking role can be daunting and that rang true for Patterson. A few down moments came to define an otherwise solid season where Patterson made 11-of-16 field goals, including 8-of-9 inside 40 yards, while missing only one of his 64 extra points.  
"I thought he had a good demeanor (as a freshman)," holder Preston Brady said. "I also think he was trying to feel things out and get a sense for it since we had some older guys, Spencer Smith and Nick Jacobs, that could both kick. He was trying to make his part and find a way he could contribute to the team. I think he was very strong then had just a couple down moments. I think he has grown up since then." 
A rough time in Patterson's life and career followed the end of the 2017 season, even though his teammates had his back. The struggle and weight of missing those kicks started to dissipate after an "aha" moment in church.  
Prayer and salvation changed everything for Patterson. It changed his morals and the way he approached every single day.  
The call to the church wasn't something Patterson felt like he had a choice in because it had changed everything. Now, he goes to church every Sunday, joins a small church group on Wednesday nights and prays regularly.  
"During the offseason I really started going to church a lot more," Patterson said. "I've been really praying a lot more and really just talking to Jesus. It's really made a huge impact in my life. It's made me get over some struggles of missing those kicks and really getting at peace with myself on and off the field. I'm a much different person and different kicker than I was last year." 
Brady and Patterson met in the fall of 2016 when both specialists leaned towards committing to Memphis. A call from special teams coach Joe Lorig alerted Brady to the fact the Illinois kicker would be joining him on his official visit. They became fast friends over Memphis football and dinner.  
The redshirt freshman field goal holder noticed a difference in his friend in the spring: a more powerful leg paired with Patterson's newfound confidence and comfort.  
"Even in the spring, spring was a big difference," Brady said. "He was a lot more confident and he was kicking the ball well. He's kicking the ball well now. Even on his kickoffs you can tell the power he's putting into it. He's a lot more confident. I feel like he has a lot more power and is ready to go more this year than he was last year. " 
Strength coach Josh Storms put Patterson through a lifting regimen specific to strengthening his leg. It led to the former three-star kicker feeling the most athletic he's ever felt.  
Patterson's stronger faith and leg led to 4-of-6 kicking on field goals, 37-of-38 on extra points and 22 touchbacks through five games. He set a career-high against the Tulane Green Wave with a 43-yard field goal. The two field goals he missed this season came from 44 yards and 52 yards.  
"He did a lot of good things last year, but you can see he's a stronger leg," Norvell said. "He's developed. He's really doing an outstanding job in our kickoffs. He's done a really nice job in field goals. I think he had the 52 yarder the other day that he pushed a little right. It would have been good from 60. He really kicked the ball well. At the end of the day that confidence is continuing to build. Just like anybody, the more experience you get the more confident you feel." 
A rematch with No. 10 UCF looms Saturday. The Knights (5-0, 2-0 in the AAC) travel to Liberty Bowl Memorial Stadium, and Norvell thinks special teams again will play a major role in this game.  
If it comes down to it, the Tigers (4-2, 1-2) remain faithful their kicker can step up and deliver.  
"I think the team has faith in Riley," Brady said. "I feel like this year if he gets another shot, it's going to be perfect."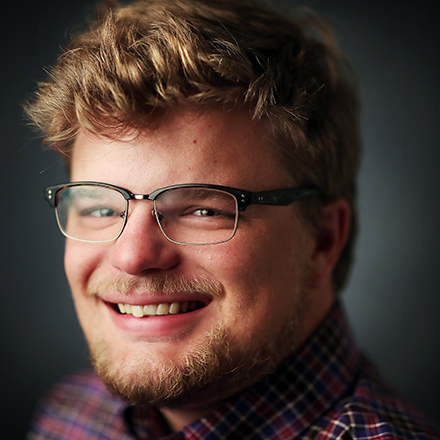 Jonah Jordan
Jonah Jordan was born and raised in Memphis, graduated from the University of Memphis and has covered the Memphis Tigers for three years. When he's not writing, he enjoys golfing and eating barbecue.
---