Points Aplenty: UCF scoring in bunches at "warp speed"
Knights sixth in nation at 48.6 points per game
In 2017, UCF had the most prolific offense in the land – leading the nation with 48.2 points per game. After that undefeated season, head coach Scott Frost was off to Nebraska. Josh Heupel, who had been offensive coordinator for the high-flying Missouri attack the previous two seasons, replaced Frost.
It proved to be a smooth handoff in a still seamless offense.
Off to a 5-0 start and carrying the nation's longest winning streak at 18 games, the UCF offense is averaging more points per game than last season at 48.6, even though that currently ranks sixth (Alabama leads the country with 56.0 points per game). The offense is a big reason the Knights carry a No. 10 AP ranking into the Liberty Bowl for a 2:30 kickoff this Saturday.
Many college football teams play a so-called up-tempo offense. What UCF does is at another dimension. "Warp speed," said University of Memphis coach Mike Norvell.
Quarterback/trigger man McKenzie Milton is fifth in the country in total yards with 342.2 per game. UCF has scored on 36 of 56 possessions (64 percent) and converted 39-of-66 third down situations (59 percent), which is the second-best success rate nationally.
The latter is a stat Heupel would rather not even have: "Our goal is to not get to third down."
Good Vibrations
While UCF blasted the Tigers in the first meeting in Orlando last season, the American Athletic Conference title game at Central Florida was a shootout lacking only the O.K. Corral as a backdrop. When it was done, UCF had won 62-55 in double-overtime. The combined 117 points set a record for an FBS conference championship game. The two teams amassed 1,479 yards and 64 first downs (32 each).
Milton had a hand in a lot of it, throwing for 494 yards, five touchdowns, three interceptions, and rushing for another 68 yards with a touchdown. He doesn't see much difference from what made the offense roll last season and what's working this year even though there was a coaching change.
"The vibe is still the same," Milton said in a recent national radio interview. "It's still the same offense. It's still a spread offense. There's just little tweaks and nuances in each offense.
"But we kept some of the stuff we were good at last year, which I thought was a great move by Coach Heupel. He brought some stuff they were good at, at Mizzou, as well. So, it's been a good blend of both."
The Knights have playmakers beyond Milton, such as receivers Gabriel Davis and Tre Nixon and running back Adrian Killins Jr. But to beat UCF, Memphis must limit Milton.
"He extends plays very well," said Tigers cornerback T.J. Carter. "It forces the corners to be covering for a long time and he finds guys that are wide open. That's what I think is the best part of his game."
But it all starts up front and the Knights boast some impressive offensive line stats: first in the country in lowest tackles for loss allowed per game at 2.60, and third in the nation in sacks allowed.
"When you're looking at offenses that produce both in the run game and the pass game," said Norvell, "it's usually because they have the right guys up front that can win those one-on-one matchups."
Preparation Meet Opportunity
Last season, Memphis and UCF averaged 2.5 takeaways per game, good for top-five in the country. This season the Tigers are averaging 1.6, ranking 53rd nationally.
If the Tigers (4-2, 1-2) are to upset UCF, they will need to walk the line between aggression and recklessness.
"If 11 hats are flying to the ball, then takeaways are gonna come," said the Tigers' Emmanuel Cooper. "We know (Milton) is an athlete. As a defensive lineman, I gotta make sure I'm in my gap and where I need to be. And just put forth extra effort, and remind myself it's for my brothers out here next to me. I don't need to be selfish, going out here and trying to make a spectacular play."
What's true on the defensive line is imperative in the secondary.
"Let the plays come to us," Carter said of the collective mindset the defense needs. "Don't just try to do something that's out of your job and give up a big play."
As a corner, Carter is going to feel the heat all game. He also knows how much a turnover can flip momentum and field position.  
"It's just instincts," he said of when to go for the interception. "And also, film study and the situation of the game. You gotta know what they do on certain downs and out of certain formations."
And then armed with that knowledge, go play your best and let the points and the turnovers fall where they may.
"Everybody says we're gonna get their best, but they're gonna get our best, too," UCF's Nixon said.
Carter wouldn't have it any other way.
"These are the games you live for," he said, "good-on-good, see what you're really about."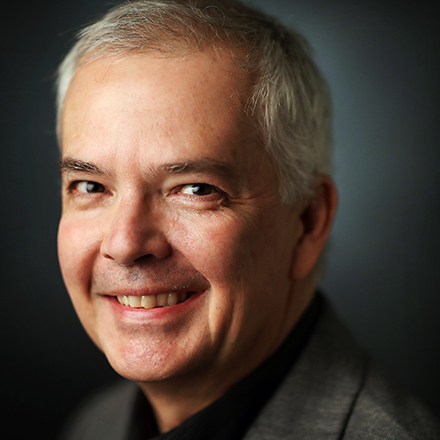 Don Wade
Don Wade has covered Memphis sports since 1998, voted on Baseball's Hall of Fame and the Heisman Trophy, and remains stunned his Kansas City Royals won a second World Series in his lifetime.
---