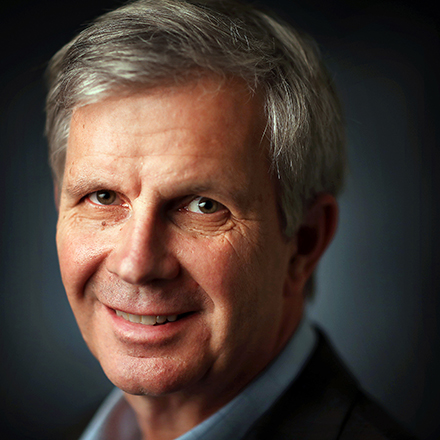 Geoff Calkins
Geoff Calkins has been chronicling Memphis and Memphis sports for more than two decades. He is host of "The Geoff Calkins Show" from 9-11 a.m. M-F on 92.9 FM. Calkins has been named the best sports columnist in the country five times by the Associated Press sports editors, but still figures his best columns are about the people who make Memphis what it is.
Calkins: UCF obnoxious? Nah, just dumb.
That and everything else you wanted to know about Saturday's big game
You've got questions, I've got answers, about Memphis vs. UCF.
Q: On a scale of 1-10, how mad are you that UCF didn't agree to wear black uniforms Saturday, thereby preventing Memphis from having a white-out?
A: Zero. I'm not a big fan of white-outs. They seem gimmicky to me. They can look cool when everyone in a jammed, massive stadium is participating — see Penn State two weeks ago — but the Liberty Bowl isn't going to be jammed. So if you want to use this as a reason to hate UCF, be my guest. But I have a hard time getting worked up about it. 
Q: UCF is the No. 10 team in the land! Why won't it be jammed?
A: Because Memphis can't fill the Liberty Bowl unless it gets help from visiting fans. If Ole Miss or Tennessee play at the Liberty Bowl, it might be a sellout. If not, it won't be. Memphis drew 46,000 for UCLA last year. That's about as good as it gets. Yes, Memphis drew 55,000 for Navy back in 2015, but that was a ranked Memphis team that had just knocked off Ole Miss. And Navy brought plenty of people. So 40,000-45,000 is what I'd expect. And, to be clear, there is absolutely no shame in that. The average attendance at American Athletic Conference games last year was 28,669. Anything over 40,000 would be great.  
Q: Should UCF be considered a rival?
A: Honestly? No. The AAC title game was one of the most entertaining games of the season last year, but one game does not a rivalry make. The two teams don't have a common geography or history. UCF's rival is USF. Beyond that, Memphis has lost 11 of 12 games in the series. This isn't a rivalry yet.
Q: OK, but how about the point that your colleague Don Wade made in his column earlier in the week, that it was obnoxious for UCF to call itself national champions last year?
A: I think it was less obnoxious than dumb. The system is unfairly stacked against UCF and Memphis. The two schools are actually allies in that cause. They get shut out of the playoffs and shut out of the big television money. It's an outrageous system that is designed by the Power 5 schools to exclude everyone else. And plenty of people would have made that case after last season. UCF could have been seen as the gritty, underdog school that was unfairly deprived of the chance to prove itself against the best. But as soon as UCF proclaimed itself national champion – complete with a national-championship parade and national-championship rings – it transformed itself from underdog to laughingstock. Those who would have stuck up for UCF rolled their eyes instead.
Q: If UCF vs. Memphis isn't a rivalry, does Memphis have any rivalries?
A: Not many.  There used to be Louisville, of course. Memphis vs. Louisville was the perfect rivalry. Denny Crum vs. Dana Kirk. A switchblade thrown onto the floor at the Mid-South Coliseum. Fred Horton, the Memphis forward, swinging a chair. But Louisville is an historical rival. Like Oklahoma and Nebraska at this point. Arkansas vs. Texas. They are rivalries in memory only, as much as we'd like to have them back.
Some would say that Ole Miss and Tennessee are Memphis rivals. And they are in a geographic sense. Memphis alumni work and live alongside Ole Miss and Tennessee alumni. When Memphis basketball plays Tennessee at FedExForum this year it will feel like a rivalry, just as it will when Memphis football opens next season in the Liberty Bowl against Ole Miss. But Ole Miss and Tennessee are in a different league than Memphis, both literally and metaphorically. They have vastly more resources. It's no longer a fair fight.
So maybe the answer is found inside the conference. But Navy isn't a great rival, because who can hate the United States Naval Academy? Houston is a better rival but have you seen any Memphis fans expending much energy hating Houston lately? UConn was supposed to turn into a basketball rival but that hasn't happened yet. So that leaves Cincinnati in basketball, which is clearly the best answer to this question. Memphis needs to win some games to make the rivalry matter as much as it used to matter, but everything else is in place.
Q: A reader suggests North Carolina, Kansas City and Texas as Memphis' real rivals. In BBQ. Yes?
A: North Carolina is hardly a rival. That BBQ is trash. And Texas BBQ is beef, so that's another conference, is the way I look at it. But Kansas City and Memphis are the Auburn-Alabama and Michigan-Ohio State of BBQ rivals, no question about that.
Q: You wrote a column earlier in the week saying that Memphis wouldn't win unless quarterback Brady White has a great game. What about the defense? Doesn't the defense have to be great?
A: I'd love it if the defense could shut down UCF. But recent history suggests the only way Memphis wins big games is to put up a whole lot of points. See 55-48 over BYU, 44-41 over Bowling Green, 53-46 over Cincinnati, 48-44 over Houston, 48-45 over UCLA, and 42-38 over Houston again. The Memphis defense needs to force a few punts and a couple turnovers. But the offense has to score big.
Q: Have a pick?
A: Memphis fans tend to be astonished that the line is only four points. That's because they watched Memphis lose to Navy and Tulane. But the Sagarin ratings say UCF is the 26th best team in the country and Memphis is the 57th. That makes the line – once you account for home-field advantage – just about right. I'll pick Central Florida, but only because I picked Ole Miss in 2015, Houston in 2016 and UCLA last year, and I don't want to ruin the fun. It's a football game. Anything can happen. Y'all should come out and watch.
---