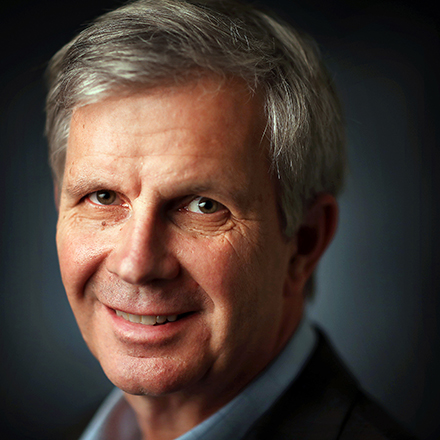 Geoff Calkins
Geoff Calkins has been chronicling Memphis and Memphis sports for more than two decades. He is host of "The Geoff Calkins Show" from 9-11 a.m. M-F on 92.9 FM. Calkins has been named the best sports columnist in the country five times by the Associated Press sports editors, but still figures his best columns are about the people who make Memphis what it is.
Calkins: Penny's Tigers show they are getting better in win over South Dakota State
After eight games, after four wins and four losses, after trips to Baton Rouge, Orlando and Miami, the Memphis Tigers are the one thing you should have really wanted them to be at this point in the season.
They are better.
That's it.
They're certainly not flawless. They don't even qualify as excellent. 
But they're better today than they were yesterday. And they were better yesterday than the day before.
"No doubt," said Memphis guard Jeremiah Martin. "I feel like we're getting better every game."
Keep that up through the course of the season, and who knows what glories the conference tournament may bring?
Memphis defeated South Dakota State at FedExForum Tuesday night, 88-80, in front of a crowd that included James Wiseman, Moneybagg Yo and thousands of fans decked out in blue Memphis Tiger fedoras, which were handed out at the door.
So the fans looked as snappy as the Tigers, who looked snappier than they had ever looked this year.
And that has to be the goal of this season, right? If we're being realistic about it?
If Penny Hardaway had written down a to-do list before the year began, it should have read: 1) Sign James Wiseman, 2) Sign DJ Jeffries, 3) Sign Malcolm Dandridge, 4) No, seriously, sign James Wiseman, 5) Sign some other awesome players while you're at it, and 6) Get better as a team.
Numbers 1, 2, 3 and 4 are accomplished. Number 5 will have to wait until the next signing period. But number 6 is a work in progress, and Tuesday night the progress looked good.
Everywhere you looked, the Tigers were better, as individuals and as a team.
---
Geoff Calkins chronicles Season One with Penny Hardaway
---
Martin was better. He scored 22 points, shot 8 of 15 from the field, took the ball to the rim with authority, and looked more comfortable than he has all year.
Alex Lomax was better. He played in control, scored 12 points, and took it upon himself to — as Hardaway put it — "show that he belongs at this level, that he belongs in the starting lineup."
Isaiah Maurice was better. He hit 5 of 7 from the field for 10 points and provided the rim-protecting presence Memphis has been missing with four emphatic blocks.
Tyler Harris was better. Which is saying something, because Harris has been really good. But in addition to dropping in four more ridiculous 3-pointers on his way to 22 points, Harris took three charges, which Hardaway went out of his way to mention after the game.
The team defense was better. By halftime, South Dakota already had 16 turnovers, which tied their season-high for an entire game. South Dakota State ended up with 23 turnovers which led to 23 Memphis points. 
The zone defense was better. Hardaway said he'd briefly tried to go zone in a couple earlier games but had to abandon it when Memphis kept giving up 3's . This time, the Memphis 2-3 zone gave up just one 3-pointer. So you may see more of that as the season goes on.
---
DON WADE: Tigers down South Dakota State 88-80 as old friend Jeremiah Martin re-emerges
---
The offense was better. Memphis had 17 assists, shot 50 percent from the field and got good shots when they were really needed, which was pretty much any time South Dakota State's David Jenkins (35 points, including eight 3-pointers) hit another 3. Memphis also wound up with 44 points in the paint, which reflected their renewed determination to get to the rim.   
"We're learning each other," is how Martin explained it. "We're learning and, more importantly, we're learning the game."
None of which means there isn't work yet to be done, of course. Memphis turned the ball over too many times (17) and struggled to put the game away.
But this season really is about improvement for at least a couple reasons. First, it demonstrates to skeptics that Hardaway is capable of producing improvement, of not just collecting talent, but forging that talent into a team. Second, this season's improvment will provide the groundwork for all the seasons yet to come.  
It's thrilling that Wiseman, Jeffries and Dandridge will be joining the Tigers next year. But it will be more thrilling if they are joining something that is already cohesive and sound. The South Dakota State game is the best evidence so far that the early-season defeats were more than early-season defeats, but were critical learning experiences.
 It's possible that Memphis could regress in the days and weeks to come, of course. One Tuesday night game is still just one Tuesday night game.
But Memphis looked considerably better against South Dakota State.
And this year, better is good. 
---