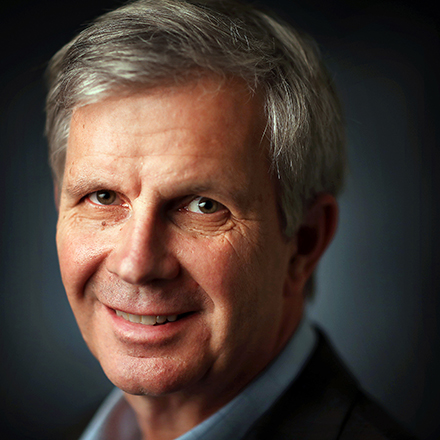 Geoff Calkins
Geoff Calkins has been chronicling Memphis and Memphis sports for more than two decades. He is host of "The Geoff Calkins Show" from 9-11 a.m. M-F on 92.9 FM. Calkins has been named the best sports columnist in the country five times by the Associated Press sports editors, but still figures his best columns are about the people who make Memphis what it is.
Calkins: Antwann Jones saves Penny Hardaway and Memphis from a flop
This could have been embarrassing for Penny Hardaway and the Memphis program. It's one thing to get into a public fracas with Tennessee coach Rick Barnes. It's another thing to then go out and lose to a team like Little Rock. But with 3:52 left in the game, Little Rock up by two points, embarrassment seemed distinctly possible.
Enter Antwann Jones. The gifted, temperamental, freshman point guard who started for the first time this season. Jones drove for a layup to tie the game. Then he found Jeremiah Martin for a layup to give Memphis the lead. Then he whipped a preposterous, seeing-eye pass to Martin for yet another basket and a foul. Then, after Martin scored an unassisted layup, Jones caught an alley-oop pass from Kareem Brewton, realized he wasn't going to be able to convert the pass into a basket, so he flipped the ball back to Kyvon Davenport for a dunk.
It was an 11-0 run for Memphis. Jones either scored or assisted on nine of the 11 points.
Memphis wound up winning, 99-89. 
So you could say Jones saved the Tigers from a flop. 
But the Tennessee fracas was the backdrop to the entire evening, and maybe one reason Memphis struggled the way it did.
"It was one of those games, after such an emotional high to play Tennessee," Hardaway said. "We tried to guard against having a letdown. As the game started, you could just tell that our players were kind of lax."
They were lax with the basketball, committing 21 turnovers that led to 23 points for Little Rock. 
They were lax on defense, allowing a team ranked 274th in offensive efficiency to shoot 50 percent from the field and score 89 points.
"Our transition defense was horrible," Hardaway said. "We work on this stuff but it doesn't look like it."
---
DON WADE: Memphis Tigers struggle before beating Little Rock 99-89
---
No, too often it does not.
In the meantime, folks in Knoxville were continuing to have a merry time with the Hardaway-Barnes throwdown, at least on social media.
The Tennessee basketball Twitter account sent out a photo of Barnes with Smokey, the Tennessee mascot, with Smokey calling Barnes a "good human" and "very classy," a clear reference to Hardaway's comments about Barnes' lack of class. 
The Tennessee apparel shop pitched a jacket with a tweet that said, "No flopping allowed in this (jacket) with front pockets to keep your balled fists warm." That tweet was subsequently taken down. 
But none of this back-and-forth would have seemed so entertaining if Memphis lost to Little Rock. You can imagine how much fun Tennessee fans would have had with that.
---
GEOFF CALKINS chronicles Season One with Penny Hardaway
---
Which brings us back to Jones, who might be the single most talented player on the Memphis team and also the single most challenging to coach.
The guy is a 6-6, 210-pound guard who is an absolute wizard with the basketball. He was once the top-rated high school shooting guard in the country.
But everyone wondered about his — how to put this? — emotional maturity. Jones committed and then decommitted from Oklahoma State. He eventually signed with Texas A&M. But Texas A&M simply allowed Jones out of his letter of intent to sign with Memphis, which you can interpret as an act of extraordinary generosity or another red flag.
Jones then struggled to get on the court for Memphis. His emotions, said Hardaway, are why it's "taken him so long to get on the floor." But with Alex Lomax having a hard time adjusting to college basketball, Hardaway decided to give Jones a shot.
It was fascinating to watch. The guy is the best passer on the team and it's not even close. 
"I'm pretty special when I get going," said Jones, which may sound boastful but is also correct.
"He has the vision, he really does," Hardaway said. "He has a God-given ability to see the floor."
And yet.
And yet Jones appears to have a very tentative grip on his emotions. He'll be skipping down the floor one moment and glowering the next.
At one point against Little Rock, he posted up the player guarding him, asked for the ball, then went into an open, full-scale pout when Martin swung the ball the other way.
It's not that Jones is selfish, exactly. He distributes the ball as unselfishly as anyone on the floor. But he too often seems on the verge of exploding if the play isn't run through him. The Memphis coaches are desperately trying to rein in his temper while tapping into his talent. The last four minutes of the Little Rock game showed exactly why.
Jones won it for Memphis. He was as special as he proclaimed himself to be. The pass to Martin was other-worldy, a two-handed dish around his defender and through a thicket of players that could not have been more precise. But even that may not have been as impressive as what Jones did after receiving the alley-oop, realizing he wouldn't be able to convert the pass himself, sensing that Davenport would be cutting through the lane, then flipping another no-look pass for the dunk.
"I watch a lot of Penny Hardaway highlights," said Jones, by way of explanation. Hardaway couldn't have done it any better himself.
So a night of peril ended happily. Memphis — like Tennessee before it — moved on with a victory.
And when it was done, Hardaway wasn't asked about flopping, balled fists or anything other than the basketball game his team had just managed to win. 
It was actually sort of nice. 
---