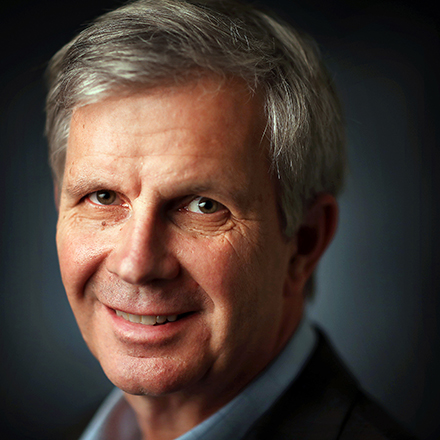 Geoff Calkins
Geoff Calkins has been chronicling Memphis and Memphis sports for more than two decades. He is host of "The Geoff Calkins Show" from 9-11 a.m. M-F on 92.9 FM. Calkins has been named the best sports columnist in the country five times by the Associated Press sports editors, but still figures his best columns are about the people who make Memphis what it is.
Calkins: Chandler Parsons may be an entitled phony — but ultimate blame lies with the Grizz
"We don't see it as taking any risk at all."
— Grizzlies general manager Chris Wallace, July 9, 2016, on the signing of Chandler Parsons.
Whoops.
But, hey, anyone can make a mistake. Now that Parsons' career with the Grizzlies is apparently over, let's do some quick math.
The Grizzlies signed Parsons to a four-year deal for a guaranteed $94,438,523.
Parsons played 73 games for the Grizzlies. That's $1,293,678 a game.
He hit 78 3-pointers. That's $1,210,750 per trey.
He scored 511 points. That's $184,811 a point.
But let's not forget the yoga mat!
Note to Grizz: Never again pay large dollars for a free agent whose most fitting promotional item is a yoga mat. 
Or a player whose previous team — the team that knew his health history the best, with an owner who was so close to the player that teammates were reportedly resentful — declined to give him a long-term deal.
That should have been the tipoff. The fact that Mark Cuban and the Dallas Mavericks had every chance to bring Parsons back but declined.
The Grizzlies went ahead and gave Parsons a fortune anyway, a mistake that led to Sunday's news – first reported by ESPN – that Parsons has left the team until the two sides can "structure a resolution on Parson's future with the franchise."
Translation: Parsons will likely never play for the Grizzlies again. That means no more Instagram models sitting courtside. That means no more social media photos of Parsons frolicking in #Chancun. That means no more carefully cultivated stories in the national media about how desperately hard Parsons is working to get healthy. That means no more self-serving letters in The Players Tribune about how much Parsons wants to redeem himself.
What a load of nonsense that letter looks like now. Remember the part in which Parsons explained why he signed with the Grizzlies?
"I chose Memphis. And I chose it because it was the right fit for me. I liked the people, the culture," he said. "Growing up in Florida, a lot of things about Memphis felt familiar, like it could be my home for a long time."
Except, of course, Memphis was never his home. Even when he "played" here he spent every possible minute in Los Angeles. But looking back at the letter, the most insidious part is how he tried to lump himself in with Marc Gasol and Mike Conley.
"We didn't win nearly as much as we should've or could've," he wrote. "I've dealt with injuries. Marc and Mike had injuries."
Yes, Marc and Mike had injuries. But nobody has ever doubted their willingness to do whatever it takes to help the Grizzlies win. That's not true of Parsons, who was twice offered the chance to play a few games in the G League, just to show that he's ready to go. Both times, Parsons refused. That may be his right under the NBA collective bargaining agreement, but it's also inexcusable. If the Grizzlies asked Parsons to stand outside FedExForum with a sandwich board saying "Game tonight," he should do it. He certainly can lower himself to playing a couple games in Southaven. How did he put it in his letter in The Players Tribune?
"I know the last thing you want to hear from me is a promise about my basketball performance – I know I need to show it on the court."
But it evidently had to be the FedExForum court. Because this is a guy who is every bit as entitled as he appears to be. Who is so unselfconscious about that entitlement that he once tweeted to Portland's CJ McCollum, "Technically, I hit the lottery."
Having said all that, the ultimate blame doesn't lie with Parsons, of course. It lies with Grizzlies management.
Head coach J.B. Bickerstaff is taking a lot of heat for the team's recent struggles and that heat is deserved. But the larger problem is the string of personnel decisions that created the roster the Grizzlies have today. It's the decision to draft Hasheem Thabeet, the decision to draft Jordan Adams, the decision to draft Tony Wroten, the decision to trade a first-round pick for Jeff Green.
It's the entire summer of 2016, when the Grizzlies hired David Fizdale (since fired), drafted Wade Baldwin (since waived), traded a first-round pick for Deyonta Davis and Rade Zagorac (both since departed) and traveled to Los Angeles to offer Parsons the world. Parsons' description of that meeting makes a lot of sense in retrospect: "I didn't even let them leave the house." 
Grizzlies management has since made a series of smarter decisions, including drafting the fabulously talented Jaren Jackson Jr. And the Grizzlies certainly can't be blamed for their approach to Parsons this time around. But "structuring a resolution" won't be simple. The Grizzlies still owe Parsons $38 million, including $25.1 million next year. And the NBA doesn't allow a team to just walk away from contracts like the NFL does. The Grizzlies could release Parsons after this season and "stretch" the final year of his deal over three seasons, so the salary cap hit will be slightly more than $8 million a year. Or they can try to trade Parsons' contract to another NBA team, a task that will become somewhat easier in the offseason and substantially easier at next season's trade deadline.
The good news is that the daily drama is apparently over, that the player who was an affront to everything the franchise is supposed to stand for is now gone. 
For sale: Lightly used yoga mat. $94 million. Offer not valid in Southaven.
---