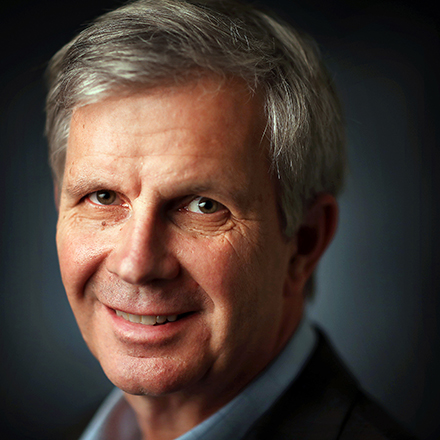 Geoff Calkins
Geoff Calkins has been chronicling Memphis and Memphis sports for more than two decades. He is host of "The Geoff Calkins Show" from 9-11 a.m. M-F on 92.9 FM. Calkins has been named the best sports columnist in the country five times by the Associated Press sports editors, but still figures his best columns are about the people who make Memphis what it is.
Calkins: Nick London - rapper, basketball player, son of former Tiger Paris London - does it for St. Jude
Paris London, the former Memphis Tiger, is standing in a crowd, holding his phone up to capture his son on video, and it's possible he has never been happier.
It is misting rain, but no matter. 
Everyone in the crowd seems to be basking in — no, not sunshine — but hope.
Nick London, the son, is on a stage at the start of Saturday's St. Jude Walk/Run. He is deep into the refrain of his rap song, "I Do It 4 The Jude."
Thousands of runners and walkers stream by.
I Do It 4 The Jude
Many of them are friends and family of patients. Some are patients themselves.
I Do It 4 The Jude.
It's a song of gratitude sung by an 18-year-old cancer survivor who finished his last round of chemotherapy just six months ago.
I Do It 4 The Jude.
"Watching him brings me to tears every time," said Richard Shadyac, chief executive officer of ALSAC, the awareness and fundraising organization of St. Jude Children's Research Hospital. "When he came to the hospital, he wouldn't say a word. Now look at him."
So this is a basketball story but it is a bigger story. A story about the intersection of one of our city's obsessions (hoops) with the hospital that in many ways represents the city's heart (St. Jude).
It begins the way so many of these stories begin, with a mother taking her 14-year-old son to the pediatrician because she just had a sense that something was wrong.
This particular 14-year-old was a rising basketball phenom, the son of former Memphis star Paris London, a player who was just coming off a week at Chris Paul's elite summer basketball camp.
"He was on the same path I had been on," Paris London said. "The letters were starting to roll in. He was headed to high school All-American. But just like that, everything changed."
Tangela London, Nick's mother, remembers the pediatrician tearing up after seeing results of the blood tests.
"Don't tell me what's wrong," Tangela told her.
"I'm not going to say it," the pediatrician said. "But we've already made the call and St. Jude is expecting you."
Before the day was over, Nick London had been diagnosed with Acute Lymphoblastic Leukemia (ALL). It was Aug. 19, 2014.
"The moment your life changes forever," Tangela said. "That moment is etched in stone."
London would need 120 weeks of chemotherapy. He would eventually need a bone graft to repair necrosis — dead bone tissue — in his knee, and then several knee scopes beyond that. 
Basketball didn't just become an afterthought. Basketball became impossible. But it was right about then — in the midst of the grueling treatment regimen — that a St. Jude patient named Hannah nudged London toward something new.
"We were at a party the patients threw at the Ronald McDonald House, and somebody put on a beat, and I decided to rap on it, and everybody liked it," London said. "Fast forward to a couple days later, we were in the teen room at St. Jude. One of the people asked if I'm going to do it at the annual arts show. I said, `Nah, that's not really me.' But Hannah hopped in and said, `Yeah, Nick's going to rap!' I end up rapping. That was my first song, `Blessing in Disguise.'"
Hannah died a year later. London gave her a CD on her last birthday, after treatment had been stopped.
This is the hard reality behind London's music. He has seen things, endured things, most teenagers haven't seen or endured. On Aug. 19, 2018 — exactly four years after his diagnosis — London released an album called 14, after the year he was diagnosed, his age when he was diagnosed and the basketball number he once wore and plans to wear again.
"The album is about my journey," London said. "It's my way of saying thanks for all the people who have helped me along the way."
There's a song about the end of chemo. There's a love song of sorts, to the beanie London once wore to cover his bald head. 
"I think he really understands that you only live life once and you've only got one shot at it," said Tangela. "I want him to enjoy life, live life to the fullest, make every day count."
To that end, London plans to return to the basketball court for his senior season. He hasn't played a full season since he was diagnosed. He tried to return last year — his first year back in school — but decided he wasn't ready yet.
"They'll see a 6-7 kid who can shoot the cover off the ball, who is very intelligent, he can handle the ball, he can pass," Paris London said. "We have some colleges who are on standby, just waiting. There'a whole group of guys who know of Nick, and saw him play before, but want to see what he looks like after treatment."
He looks happy, anyone will tell you. He looks like the kind of everyday miracle they specialize in at St. Jude. Or, as London puts it in his signature anthem:
Was looking to God, asking for the magic potion
and guess what, he sent it to me, yes he did
it came in the form of a place with similar kids.
No, it wasn't a race, but man did we win
I'm so glad for the day that I walked in
St. Jude. You know what you did. 
You saved my life, I'm forever your friend.
No, better, I'm forever your family.
St. Jude, I'm fighting for you
until the Lord come after me.
I Do It 4 The Jude.
I Do It 4 The Jude.
I Do It 4 The Jude.
---