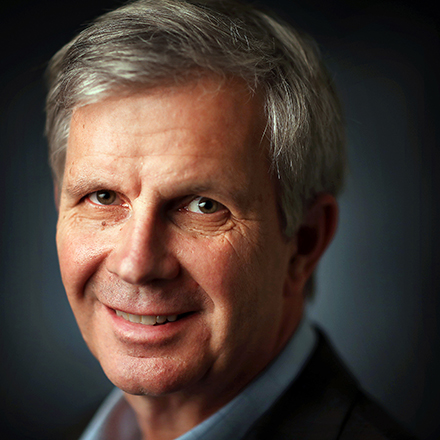 Geoff Calkins
Geoff Calkins has been chronicling Memphis and Memphis sports for more than two decades. He is host of "The Geoff Calkins Show" from 9-11 a.m. M-F on 92.9 FM. Calkins has been named the best sports columnist in the country five times by the Associated Press sports editors, but still figures his best columns are about the people who make Memphis what it is.
Calkins: Believe it or not, Grizzlies are in a really big race!
Good news, Memphis fans! The Grizzlies are in a race!
No, it's not a playoff race.
It's actually a – how to put this? – payoff race.
The Grizzlies want to pay off the first-round pick they owe the Boston Celtics this season, when they're likely to have a meh pick in a lousy draft.
Grizzlies general manager Chris Wallace set forth that inspirational goal when he met with the media Friday.
"Our intent is to win the rest of the season," he said.  "We would like to convey the pick to Boston this year."
Quick, someone print up inspirational growl towels for the stretch run.
"Reprieve Memphis!"
"Whoop That Pick!"
"Take That For Jeff Green!"
Yes, it's going to be a lot of fun.
I'm fibbing about that last part. It won't necessarily be all that much fun. When the front office's goal is to win enough games to minimize the damage from an egregious trade that the same front office executed a few years earlier, it's about as much fun as paying off a gambling debt.
But Wallace is right to want to convey the pick this year. Even if he was wrong to trade the pick to Boston for Jeff Green in the first place.
The pick is protected 1-8 this year, meaning the Grizzlies keep the pick if it's 1-8 in the 2019 draft. It's protected 1-6 next year, meaning the Grizzlies keep the pick if it's 1-6 in the 2020 draft. But it's entirely unprotected the next year, meaning that's the year the Grizzlies will almost certainly finish with the No. 1 pick, and they'll have to send the pick to Boston, and Grizzlies fans will want to throw themselves (or possibly Wallace) off the Big River Crossing.
So it makes all the sense in the world to want to convey the pick this year. Anyone with a brain already understood that. But Friday was the first time that Wallace actually acknowledged it as a (singularly depressing) franchise goal.
"Let's take a look at this year's NBA Draft, although it's early," he said. "This draft does not appear to be a great draft top to bottom. So if there's a year to step out of the first year of the draft, this is probably the year."
Translation: This draft stinks. There is simply no rational human who would want to retain the No. 7 or No. 8 pick in this year's draft if it could mean losing an even higher pick in 2021. The Grizzlies lived through that nightmare before, back when they had to give up the No. 2 pick in 2003 because a previous administration had traded the pick for Otis Thorpe. 
Yes, it would be nice to get a promising young player out of this year's draft to put next to Jaren Jackson Jr. But – here's the good news – there's a way the Grizzlies still can.
If they can manage to finish ninth from the bottom of the league, they'll still be in the draft lottery, along with every other non-playoff team. They'll have a 4.5 percent chance to get the No. 1 pick and a 20.3 percent chance to get a pick in the top four. As lousy as this draft may be, the Grizzlies would still be happy to keep a pick in the top four. But if they don't get lucky and jump into the top four, they'd then wind up shipping a pick to Boston that is somewhere between No. 9 and No. 13. That's not ideal, obviously, for a franchise that needs all the young talent it can get. But it's dramatically better than sending Boston a much higher pick in a much better draft.
So the payoff race is on! Just look at the standings from the bottom up. And you'll notice that the Grizzlies have some work to do. They're currently sixth from the bottom with a .393 winning percentage. Which means they'll have to catch three of a cluster of equally crummy teams that includes Washington (.407), Orlando (.418), New Orleans (.436), Detroit (.453), Minnesota (.463), Dallas (.472) and Miami (.481). 
Is it unlikely this Grizzlies team can do that?
Yes.
Is it impossible?
No. Washington and Dallas both unloaded meaningful players at the trade deadline. New Orleans has Anthony Davis back (drat!) but who knows how that will go? 
Indeed, guess who is coming to town Saturday night to play the reconstructed Grizzlies?
That's right. New Orleans. You can already feel the excitement beginning to build.
There's nothing like meaningful NBA games in the spring. Even if the meaning is a little different this time around.
So get ready to wave those growl towels.
"Memphis vs. Errrbody (Else Who Isn't Good!)"
---