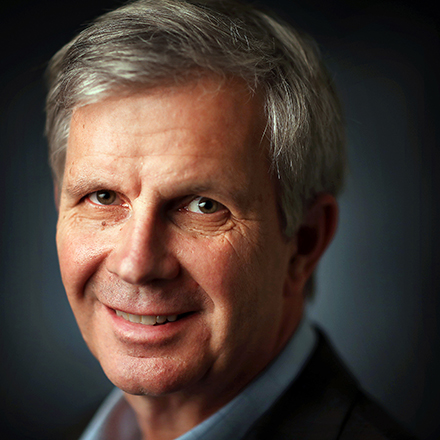 Geoff Calkins
Geoff Calkins has been chronicling Memphis and Memphis sports for more than two decades. He is host of "The Geoff Calkins Show" from 9-11 a.m. M-F on 92.9 FM. Calkins has been named the best sports columnist in the country five times by the Associated Press sports editors, but still figures his best columns are about the people who make Memphis what it is.
Calkins: Tom Bowen steps down — so questions pop up
Before Justin Fuente's third season, before the winning began, Memphis athletic director Tom Bowen and I had a conversation out near the fountain by the Liberty Bowl.
He told me it would be the breakthrough year for Memphis football.
I told him I'd heard that before.
But you know what?
It was the breakthrough year for Memphis football and the beginning of a breakthrough era.
So for that, Bowen deserves a large measure of credit.
He was the right football guy for what had been a basketball school.
But now he's gone, according to a release by the university. Bowen has stepped down to "pursue a new opportunity."
I'm not entirely convinced it's as simple as that. Bowen made $400,000 annually. Truth is, he's been pursuing new opportunities for the last couple years. His job at Memphis never seemed an impediment.
The university is holding a press conference at 11 a.m. to introduce Allie Prescott as the interim athletic director. Maybe that will clear some of this up. It's an open secret that Bowen and University of Memphis president David Rudd didn't always get along.
Bowen wasn't the driver in the university's decision to dismiss Tubby Smith in favor of Penny Hardaway, either.  He preferred Smith's old-school sensibilities.
Bowen has been largely invisible for the better part of a year. He was never all that visible before.
So when the university offered Bowen an unprecedented six-month contract extension in March — along with the curious explanation that it wanted to wait until the new conference TV deal was completed to give Bowen a longer extension — it was hard not to think something was up. 
It's possible we'll learn differently at the press conference. It's possible some recent occurrence caused Bowen to resign. It's possible that Bowen has something else lined up that he isn't yet free to announce.
What we know is that he fixed football. Or helped with the fix. Bowen actually arrived after Fuente, so he doesn't get credit for that hire. But he did hire Mike Norvell when Fuente left for Virginia Tech. He spruced up the facilities. He also — and this was important — actually cared about football in a way that his predecessors did not. 
Beyond all that, he cleaned up the administrative mess that he inherited from R.C. Johnson. That required a firehose.
Bowen was never particularly warm or fuzzy. He was more intense than genial. But the program had endured plenty of genial incompetence before Bowen arrived. His intensity was a good thing. So, too, was that devotion to football. As big as Pennymania has become — and it seems to get bigger every day — let us hope the university doesn't forget that football may still be more important to the future of the athletic program.
So now it's on to the press conference, where we may learn what prompted this abrupt goodbye. In the meantime, you should know that Bowen has been telling everyone that this could be another breakthrough year for Memphis football. Who am I to say the man is wrong?
---