Calkins: Penny Hardaway's first game is a blast
The man never sat down.
The game tipped off, Penny Hardaway started directing his players, and he never sat down. The entire game.
Not after Tyler Harris dropped in any of his five — five! — 3-pointers.
Not after Jeremiah Martin threw either of his no-look passes for buckets.
Not after Kyvon Davenport stepped outside and tossed in four 3-pointers of his own.
Nope. Hardaway, paced, he encouraged, he instructed, he substituted, but he spent the entire game on his feet.
Which fits, really, because this season Memphis fans may be on their feet a whole lot more, too.
The exhibition portion of the Hardaway era began the way you knew it would begin,  with an emphatic (final score 120-66) win over LeMoyne-Owen Thursday night. But the most striking part of the night wasn't the result or any individual performance. It was the unmistakable, joyous vibe.
"It was lots of fun," Hardaway said. "We can go and watch the film and nitpick little things, but it was fun watching us score 120 points and have 32 assists."
When's the last time Memphis basketball felt like something other than drudgery? When's the last time it felt like this?
It started with the introduction of the starting lineup, which included three players — Alex Lomax, Isaiah Maurice and Harris — who wouldn't even have been in Memphis but for Hardaway.
It continued with the introduction of Hardaway himself.
"Please welcome back the coach of your Memphis Tigers, Anfernee `Penny' Hardaway!'"
Hardaway — wearing a blue plaid blazer, grey slacks and black dress shoes — nodded in appreciation. And then, well, OK, then he had to wait for the clock to start operating properly. But what's a little delay when you've waited 218 days to coach an actual game?
---
Wade: Penny preaches patience as part of preseason approach
---
The officials eventually got the clock ticking and Hardaway unleashed his team.
That's the right word, too. Unleashed. Hardaway said his teams would play fast and this one certainly did.
Harris scored 17 points in just 8:43 first-half minutes, on his way to a team-high 26 points. Memphis fans should get used to hearing the phrase, "Tyler Harris for three!"
Lomax was pin-balling all over the place, wreaking havoc wherever he went, collecting nine assists, eight points, five rebounds, five steals and three blocks without a single turnover.
Davenport didn't do much in the first half, so Hardaway took him aside at halftime and urged him to be more aggressive. Davenport promptly dropped in four 3-pointers,  
The entire proceeding felt like a coming-out party, with mayhem — that's what Hardaway had promised — as the party's theme.
On defense, the Tigers forced a whopping 27 turnovers. On offense, they whipped the ball around for those 32 assists.
Lomax lobbed up a sweet alley-oop for Maurice, who is considerably more skilled than anticipated. Martin threw a no-look bounce pass to Raynere Thornton for a dunk. Then Kareem Brewton — who nearly had a triple-double off the bench, with 10 rebounds, nine points and eight assists — found Thornton for another slam.
"We want to give the fans an experience," said Hardaway.
So far, so good.
It wasn't all perfection, of course. Most opponents will be a lot better than LeMoyne-Owen. Rebounding could be a challenge for the team. Some fans were evidently disappointed in the attendance, which was officially listed as 6,373. Last year,  attendance for the LeMoyne-Owen game was officially listed at 5,806.
---
Jordan: Magicians see benefits to game despite rout by Tigers
---
Believe me, the crowds weren't remotely comparable. There were only 3,381 actual people in the arena last year. Indeed, I suspect there were more fans in the lower bowl Thursday than were in the entire building a year ago.
More than that, they were having a blast. Chanting "We want Wiseman" as prize recruit James Wiseman sat on the front row, pretending not to hear. Looking with wonder at the sideline as if to confirm that, yes, indeed, Hardaway really is the Memphis coach. Watching Lomax find Harris on the break for a 3-pointer, and realizing they could be watching that gloriousness unfold for the next four years.
Meanwhile, Hardaway was standing on the sideline, pacing, instructing, leaning, but never sitting, because who could sit at a time like this?
"Me, I'm not going to sit down," Hardaway said. "That's my thinking pose, just standing up the entire time, figuring things out."
So let the man do his figuring. Let his folding chair go unoccupied. 
But you know what I figure?
This Hardaway era could be a whole lot of fun.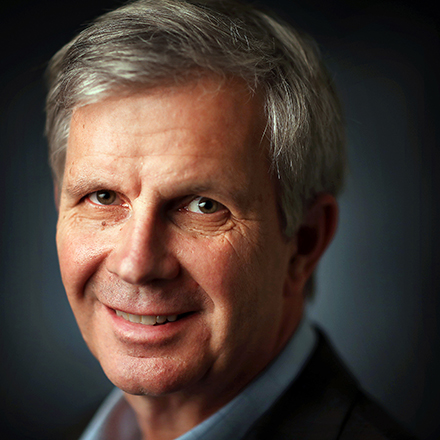 Geoff Calkins
Geoff Calkins has been chronicling Memphis and Memphis sports for more than two decades. He is host of "The Geoff Calkins Show" from 9-11 a.m. M-F on 92.9 FM. Calkins has been named the best sports columnist in the country five times by the Associated Press sports editors, but still figures his best columns are about the people who make Memphis what it is.
---