Damion Baugh ready to grow as a point guard under Penny Hardaway
Guard Damion Baugh committed to head coach Penny Hardaway and the Memphis Tigers in an announcement ceremony Wednesday evening.
Baugh can play both guard spots, but was blunt when asked what position he was recruited to play under Hardaway. 
"Point guard," Baugh said. 
Hardaway played point guard in college and the NBA. He was an All-American point guard who wants to impart his wisdom onto the next generation 
Making it to the NBA is a dream for Baugh, and he thought playing for Hardaway, assistant coaches Mike Miller and Sam Mitchell was the best route to take. 
"Penny," Baugh said when asked what sold him on Memphis. "He played my position in the NBA and I feel like he can get me there."
The 6-foot-4 combo guard played with Tennessee Prep Academy and local Team Thad the past two years. Baugh is a tough player who will slide in and guard several different positions. 
Baugh produced several triple-doubles while at Tennessee Prep this season.
When asked about Hardaway's plans for him, Baugh said, "Just get everybody involved. Help them win games."
Baugh is a three-star in the 247Sports Composite Rankings and a four-star in their independent rankings. He joins Hardaway's stacked class of 2019, which includes the nation's No. 1 prospect, James Wiseman. The class is ranked No. 6 in the nation, ahead of Duke, Florida, Oregon and Kentucky. 
The Tigers stand at four total commitments in their class of 2019. Hardaway said he plans on having five open scholarships this summer. Any transfers could open up another spot for the Tigers to fill. 
Memphis won Baugh's commitment over TCU and Texas Tech. Auburn, Georgetown and Georgia Tech recruited him heavily before he trimmed his list to three. Other schools were involved up to the last minute. 
"Now, it's a relief," Baugh said. "It was frustrating at first. But I'm happy it's come to an end."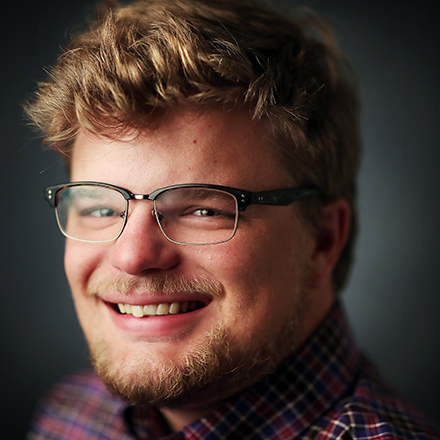 Jonah Jordan
Jonah Jordan was born and raised in Memphis, graduated from the University of Memphis and has covered the Memphis Tigers for three years. When he's not writing, he enjoys golfing and eating barbecue.
---