High school sports results for Monday, March 11: Collierville's Calitri wins pitchers duel
Pitchers are usually ahead of hitters early in the season. Monday at Collierville, they were considerably ahead.
Peyton Calitri outdueled Briarcrest's Mick Arney in a terrific pitchers duel as the Dragons opened the season with a 1-0 victory. Monday was the first day of competition for all TSSAA spring sports.
Calitri, a senior right-hander, held the Saints to just two hits in a seven-inning complete game. He didn't walk a batter and struck out six. Arney was just about as good; the sophomore went six innings while holding Collierville to four hits. He didn't walk anyone either and struck out three.
Sam Poindexter doubled in Ty Leatherwood for the only run of a game that was completed in a tidy one hour and 30 minutes.
Bartlett also got a strong opening-day start in a 2-0 victory over Dyer County as Colton Brumley held the Choctaws to just three hits. At Arlington, University of Memphis signee Austin Baskin got the save in relief of Ty Warmath, getting out of a bases-loaded jam in the bottom of the seventh to give Covington a 7-3 victory.
Jacob Smith picked up the victory and C.J. Wilson got the save to help Munford to a 5-2 victory over visiting ECS. Logan Rushing and Dalton Rushing homered as part of an 11-hit attack as Brighton downed Lausanne, 14-3.
FACS won a pair of games at the Battle of the Beach Tournament in Biloxi, Miss. In the first, John Michael Trainum went 3 for 3 with five RBI and Cole Putnam homered and drove in four runs in a 9-6 victory over Corinth (Miss.). Then Matthew Riley allowed five hits in six innings and drove in a pair of runs as the Crusaders topped Jackson (Miss.) Prep, 7-4. Kevin Oskins went 3 for 3 with a homer and two RBI.
In other Battle of the Beach games, Kaelen Culpepper homered and Chris Sanford hit a two-run double as St. Benedict built a five-run lead before holding off Tupelo (Miss.) Christian Prep, 7-6. Senior standout Maurice Hampton led off MUS' game against Biloxi with a solo homer but the Indians countered with nine runs in the bottom of the first to defeat the Owls, 12-3. Reagan Burford's first-inning homer wasn't enough as St. George's fell to Gulfport (Miss.), 4-2.
At the Panama City Invitational in Florida, Ben Brantley pitched a complete-game shutout and hit a two-run homer as Hernando downed Wilson Central, 2-0.
Quint Stackley hit a two-run home run for Fayette Academy in a 14-5 loss to Marshall Academy (Miss.).
Linescores
Bartlett 2, Dyer County 0
Dyer County  000 000 0-0 3 0
Bartlett            010 001 x-2 3 1
WP-Colton Brumley (1-0); LP-Gunner Carmack (0-1). Records: Dyer County 0-1; Bartlett 1-0
Biloxi (Miss.) 12, MUS 3
MUS     102 00-3 5 2
Biloxi   900 03-12 8 1
WP-Jacob Allen; LP-Riley Palmer (0-1). Home runs: MUS, Maurice Hampton (1). Records: Biloxi 10-1; MUS 0-1
Brighton 14, Lausanne 3
Lausanne  010 03-4 9 3
Brighton    380 03-14 11 0
WP-Dylan Baskin (1-0); LP-Rex Ellis (0-1). Home runs: Brighton, Logan Rushing (1); Dalton Rushing (1). Records: Lausanne 0-1; Brighton 1-0
Collierville 1, Briarcrest 0
Briarcrest    000 000 0-0 2 4
Collierville   001 000 x-1 4 1
WP-Peyton Calitri (1-0); LP-Mick Arney (0-1). Records: Briarcrest 0-1; Collierville 1-0
Marshall Academy (Miss.) 15, Fayette Academy 4
Marshall Academy 153 24-15 13 0
Fayette Academy   200 02-4 8 7
WP-Rusty Bolden (1-0); LP-Matthew Walker (0-1). Home runs: Fayette Academy, Quint Stackley (1). Records: Marshall Academy 3-1; Fayette Academy 0-1
Munford 5, ECS 2
ECS              100 000 1-2 7 2
Munford    020 003 x-5 6 0
WP-Jacob Smith (1-0); LP-Williams (0-1); Save-C.J. Wilson (1). Records: ECS 0-1; Munford 1-0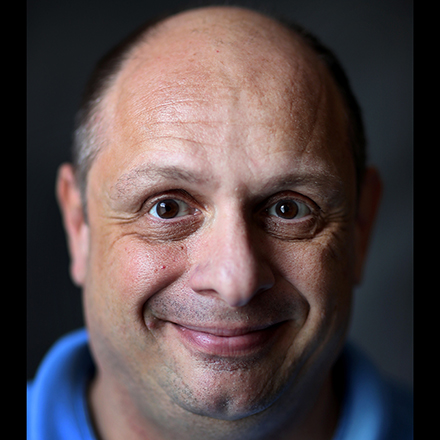 John Varlas
John Varlas is a lifelong Memphian who has covered high school sports in various capacities for over 20 years.