A friend was trying to persuade her 87-year-old mother to stop going to Mass due to the coronavirus. Her mother wouldn't budge.
"That's ridiculous," her mother said. "Why would I stop going to Mass?"
My friend answered: "Mom, the Pope isn't going to Mass."
Which captures this moment in history, doesn't it?
The Pope isn't going to Mass.
Ireland has called off St. Patrick's Day parades.
---
---
More than a hundred universities — including Tennessee, Harvard, Stanford, Notre Dame, Michigan, Virginia and Vanderbilt — have either suspended classes or moved them online.
The stock market is down 20% from a month ago.
Apple, Google and Microsoft have instructed employees to work from home.
President Trump requested network television time to address the nation and instituted a 30-day ban on travel from Europe.
And, yes, in the midst of what is now officially a worldwide pandemic, our fun and games will be affected, too.
The NBA has suspended its season after Utah Jazz center Rudy Gobert tested positive for the coronavirus.
NCAA president Mark Emmert announced Wednesday afternoon that the NCAA Tournament will take place without fans.
---
---
By Wednesday night — in the wake of the news from the NBA — the NCAA's decision seemed like a temporary half-measure. I'll be stunned if the NCAA Tournament (and the American Athletic Conference Tournament, which is due to tip off Thursday) isn't suspended or canceled, too.
Naturally, basketball fans everywhere understood the reason for such urgent action.
Hahahaha.
I'm joking, of course.
Here's a sample of the responses to NCAA's announcement on Twitter.
"Internet hysteria wins again."
"Politically correct bull."
"This ruined March. Total overreaction."
"SOFT."
"People die every day."
It is tempting to mock the ignorance of those who don't understand the necessity of these decisions. The lack of perspective, too.
But maybe that ignorance is understandable, given the comfortable reality of the lives we have been living. We have the easy courage that comes from never having had anything to fear. We can't remember smallpox. Polio was before our time. So now we're going to let a dry cough keep us from arenas?
Well, yeah.
But if you are one of those whose instinct is to sneer at the decisions, ask yourself this: Why would the NCAA do this? Why would the NBA? Why would Google and Tennessee and Ireland and the Vatican? Why would Trump? Isn't it at least possible that the people who made all these exceedingly difficult decisions — with the advice of the best experts in the universe — know more about the coronavirus than you do? 
The World Health Organization has declared the coronavirus to be a worldwide pandemic. Dr. Anthony Fauci — a member of the White House coronavirus task force — testified on Capitol Hill that the pandemic "is going to get worse."
So as stunning as it may be to contemplate a Final Four without fans, it's even more stunning that anyone thought the world of sports would be immune.
This isn't about living in fear or giving into panic. It's about taking the necessary, sensible steps to contain the virus while we still can. Three weeks ago, Italy had three confirmed cases of the coronavirus. Wednesday, that number was 12,462 — and the country was paralyzed. The only way to prevent the numbers from exploding in this country in similar fashion is by limiting our exposure to one another. And we can't do that while gathering in arenas to watch our beloved hoops.
It's jarring, just the same, to see how quickly everything changed. Earlier in the week, Gobert made sure to touch every microphone on the way out of Utah's interview room, as a sort of watch-me-spread-the-coronavirus joke. Thursday night, the joke seemed a whole lot less funny, when it was confirmed that Gobert had tested positive. In the past couple weeks, Utah played Boston, Washington, Cleveland, New York, Detroit and Toronto. Who knows how many players on those teams will test positive for the coronavirus? Or on the teams those teams then played?
So it is time to take a break from all of it. And to focus on all that matters more. Most big national or world events don't affect our daily lives, not really. We just watch them unfold on TV. But this is different. This crisis touches all of us. We all have kids coming home early from college, or travel plans that will have to be rescheduled, or elderly relatives we are worried about. We all have a stake in stopping the spread of the virus, and we all have a role.
If we do what we're supposed to, basketball will be back soon enough. I look forward to that joyous day. In the meantime, be patient with one another. And for heaven's sake, wash your hands.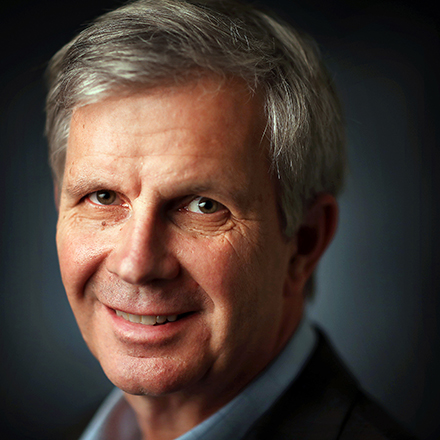 Geoff Calkins
Geoff Calkins has been chronicling Memphis and Memphis sports for more than two decades. He is host of "The Geoff Calkins Show" from 9-11 a.m. M-F on 92.9 FM. Calkins has been named the best sports columnist in the country five times by the Associated Press sports editors, but still figures his best columns are about the people who make Memphis what it is.
---