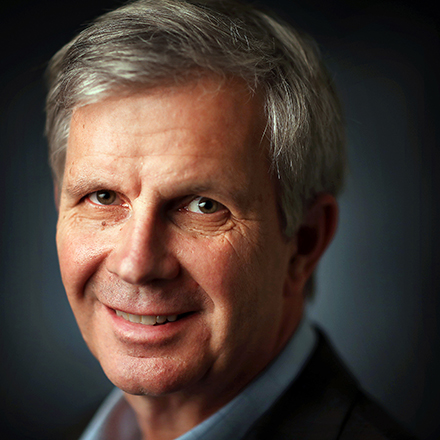 Geoff Calkins
Geoff Calkins has been chronicling Memphis and Memphis sports for more than two decades. He is host of "The Geoff Calkins Show" from 9-11 a.m. M-F on 92.9 FM. Calkins has been named the best sports columnist in the country five times by the Associated Press sports editors, but still figures his best columns are about the people who make Memphis what it is.
Calkins: Tony Allen hands out turkeys, talks about his future
The Grindfather also explains why he can't go back to FedExForum just yet
Tony Allen started to hand Zamarion Boyd the Thanksgiving basket, but then, noting the size of Zamarion — who is just five — Allen reconsidered and handed the basket to Zamarion's brother instead.
"That's MY box!' said Zamarion.
Allen laughed in delight.
"He's grit and grind!" Allen said. "That kid right there, he's all heart, grit and grind."
Who better to know than the originator of the phrase? Who better to know than the player who — with his play and with his words — helped redefine an arena, a franchise and a city?
Allen spent two hours Saturday at Streets Ministries on Vance, handing out turkeys, posing for photos and reconnecting with the city he still calls home.
"The way the season ended, and with me not playing right now, I haven't said anything, I'm not on Twitter, this is my first time really showing my face in front of the community and interacting with people other than my family," Allen said. "It still feels the same way."
Which is to say, it feels like love.
Allen gave away Thanksgiving baskets for years when he was with the Grizzlies. This year, he reached out to Streets to see if he could work through them.
"Me and my wife, we gathered our thoughts together and said, `Let's pick it back up. If we're going to be here, let's do it,'" Allen said.  "It's the same thing. I want to come to communities where it's needed, I see those people and I want to reach out to those people because, at one time in my life, when I was a shorty, we didn't have no turkeys. I remember a few Thanksgivings where we couldn't get no turkeys or we had to eat lunch meat or whatever the case may be." 
Two hundred families lined up for baskets in the Streets gymnasium. Allen spent time with each of them. Most wanted photos. Some just wanted hugs.
"We need you back with the Grizzlies!" said Linden Butler, after collecting his box.
"I want to come back," Allen said.
This is true, by the way. Allen would like nothing better than to play for the Grizzlies again. If not for the Grizzlies, then another NBA team.
After seven seasons with Memphis, Allen signed a free-agent contract with the New Orleans Pelicans at the start of last year. He played in just 22 games with the Pelicans before being sidelined with a hairline fracture of his left fibula, then was traded to the Chicago Bulls as part of a much larger deal. 
"The Bulls waived me immediately," Allen said. "That's not the way I want to end, getting injured and getting waived."
So Allen — now 36 — spent last offseason looking for a new gig.
"Actually, I didn't want to go nowhere but to the Grizzlies at first," he said. "I was honestly thinking I had a shot at coming back. However, that didn't go that way.
"But I can't hold no grudges. I'm great friends with the coach, J.B. Bickerstaff. Holding grudges isn't me."
Allen still works out, waiting for a call from an NBA team. He returned to Memphis just a week ago, after working out in Las Vegas for the past few months. But Allen learned some things  during his time away from the city. Or reaffirmed some things he already knew.
"I was telling my friends last night, the Southern hospitality of Memphis, you don't get that everywhere," he said. "I was in New Orleans for six months. I was in Las Vegas. All the while I've been gone from Memphis, it ain't been that kind of people love."
Allen reveled in the people love Saturday. Handing out baskets and wisdom and high fives.
"I'm a Memphian," he said. "It's another episode of all heart. That doesn't have to end."
Speaking of which, Allen said he does watch the current Grizzlies. 
"Every game, they're pretty good," he said. "I like the way Mike came back strong. Mike came back real strong. Marc, he's standing behind that arc now, he's shooting that long ball."
---
GEOFF CALKINS chronicles Season One with Penny Hardaway
---
---
But is it grit grind?
"It's in their DNA," he said. "They don't know no other way."
With that, the Grindfather went back to handing out turkeys and Thanksgiving greetings and joy. He surprised and thrilled a couple of families by saying something to them in Spanish. He told a young man with a fresh hair cut to learn the name of his barber "because he did right by you." He told another kid not to be too cool to lean in for a photo. He was the same exuberant spirit Memphis remembers and loves.
Then someone asked if Allen had been back to FedExForum this year, if he had been back to his old building to watch a game.
"Naw, I ain't ready for that yet," he said. "I might cry."
---