Let Chandler Parsons play? Over whom?
Chandler Parsons wants to play.
While you may have been spending the holidays traveling to visit family or opening presents or sipping hot cocoa, Parsons and his agent were making this very clear. First by (one guesses) leaking to the media that he'd been medically cleared but prevented from playing by Grizzlies management. Then via some social media hints ("Let me fly," Parsons posted to Instagram; "help me help you," he tweeted). And finally with public declarations and complaints.
These complaints -- the public ones at least; the leaks and hints started earlier -- came a week after an apparent December 21st target date for Parsons' return, which would have been a two-month resting period from a bout of knee soreness that hit after all of 46 minutes of regular-season game action. Not even a full 48.
Of course Parsons wants to play. The follow-up that never follows: Over whom?
One assumes that Jevon Carter wants to play. And Wayne Selden. And MarShon Brooks. And Ivan Rabb. And Omri Casspi. And everyone else on a now 16-man roster (including "two-way" option Yuta Watanabe, who'd also love to be playing) suddenly, at this particular moment, all healthy, or at least healthy enough.
In making his case to return to the floor, Parsons said to The Commercial Appeal this weekend, "I already earned a starting spot out of training camp."
Parsons certainly played well in training camp and in preseason, but it's more accurate to say that he was chosen for a starting spot -- at small forward. Given questions about his durability and his struggle to guard smaller, quicker perimeter players, it was an odd choice at the time.
Let's remember how it went: On opening night, with Parsons as his primary defender, Pacers small forward Bojan Bogdanovic made seven of nine shots and ran past Parsons as if he were a traffic cone. Parsons played 17 good minutes in the home opener against the Hawks. In Game 3, in Utah, he lasted six minutes before taking himself out. It wasn't a new injury; his knees just couldn't take the strain.
---
CHRIS HERRINGTON: Jaren Jackson Jr.'s place in the pecking order, Shelvin Mack's regression and more
If the Grizzlies were to put Parsons back on the floor now, with literally every other option on the roster currently available, who would Parsons displace?
Parsons is a forward. He said himself on the eve of training camp that he is now a power forward, though the coaching staff seemed to have a less narrow view. Let's give him the benefit of the doubt and just call him a forward.
Should he play over Jaren Jackson Jr.? Kyle Anderson? JaMychal Green? Dillon Brooks? Maybe some would argue in the affirmative to the last name on that list, though fewer than before Saturday night's breakout for Brooks. But the Grizzlies, at this point, have greater future hopes for Brooks than for Parsons. The second-year swingman just came back from injury and is working his way back into a rhythm. Would that be worth short-circuiting for the blind man's leap of putting Parsons on the floor?
---
GRIZZLIES POSTGAME: It was Groundhog Day at FedExForum as Grizz lose lead, then game to Celtics
---
Ok, maybe you shift Brooks into the sliver of backup scoring guard minutes currently being wrestled over by Selden, MarShon Brooks, and Carter, and then let Parsons be the primary backup small forward? Can the Grizzlies survive that way defensively? And none of this accounts for Casspi, the presumed replacement-level Parsons who has actually been one of the Grizzlies' best per-minute players this season.
The Grizzlies have been a bottom 10 offense this season, and Parsons' ability as a shooter and a passer could help that. But will you get an effective Parsons? If not, how long do you wait for it to materialize? If so, how long will it last?
Would the potential reward be worth the disruptive risk? Let's remember how this has gone.
In Parsons' first season with the Grizzlies, he was never healthy enough to be viable, and the Grizzlies still ran him out for 15-20 minutes a night 34 times, doing short-term team damage in pursuit of long-term benefit. It became a farce. In Parsons' second season, he was better, a useful bench player, but when the season got away from the team, there wasn't much value in adding wear-and-tear to Parsons' knees. He didn't get the chance to find out if he could be more than a part-time player in more than half a season.
This season was supposed to be different. There was the mysterious German blood treatments and the big re-brand, with a Player's Tribune testimonial and an "I'm back, baby" media day. The Grizzlies made him the starting small forward they'd signed him to be. It didn't last three games.
At this point, why shouldn't Parsons move to the back of the line, and prove some durability before being put into a rotation that already has more worthy candidates than open slots? He's made it through two weeks of five-on-five practices? He made it through an entire preseason two months ago and couldn't withstand fewer minutes than Marc Gasol played in Brooklyn last month. On a sprained ankle.
The Grizzlies gave Parsons a four-year max contract coming off knee surgery. That's on them. But a couple of weeks -- rather than a couple of games -- with the Memphis Hustle, to prove Parsons can actually make it through a couple of weeks  -- rather than a couple of games -- of basketball before he dislodges a more reliable teammate would not tilt the scales towards mistreatment.
Of course it's one thing to not play Parsons. It's another to not make him available to play if he is indeed able. And that's where the mystery comes. It suggests that the most interesting relationship at play here isn't between Parsons and the front office, but between the front office and coaching staff. It's a harder one to read because no one on either front is so far interested in talking about it. 
If the coaching staff didn't want to return Parsons immediately into the rotation, keeping him inactive helps avoid a string of "DNP-CDs." It takes the onus of not playing Parsons off of them. But if the coaching staff did want to put Parsons on the floor, at the expense of other players, keeping Parsons inactive would keep them from doing so. It's something to speculate about. But given his history, Parsons complaining publicly about his plight after surviving a couple weeks of practice play feels far too impatient.
The Grizzlies haven't had a full 16 players at their disposal very often this season, and odds are it won't last. If Parsons is ready, and can stay that way, opportunity will open up without displacing a deserving teammate from the rotation. Parsons has the contract and demeanor of a star. He doesn't quite have the game. His absence from the floor was not an issue until he chose to make it one.
For all the drama being manufactured over Parsons not playing, the real drama is still down the road.
Parsons may play again for the Grizzlies, and may play well, if no doubt briefly. But whatever his public agitating, Parsons' future with the Grizzlies, like his arrival, will now be about his contract: What is the most advantageous way for the Grizzlies to sever this relationship? It won't be setting Parsons free, at cost, this season.
Will the Grizzlies be able to trade Parsons' contract this summer, heading into its final season, in a deal worth doing? Will circumstances make it worthwhile to waive Parsons via the stretch provision this summer, thus spreading the final season salary cap hit over three seasons and enabling either free agent cap space or, more likely, the ability to use exceptions and re-sign the team's own free agents with more breathing room under the tax line? If neither of those is the endgame, will the Grizzlies buy out Parsons ahead of his final season or carry the contract into next season in hopes that his soon-to-expire $25 million deal is a meaningful trade chip in February of 2020?
This present is a minor drama. Those options will emerge over time as the real intrigue.
Deflections
Stephens out, Stokes in: The Grizzlies announced Sunday they were waiving Memphis Hustle forward (and former University of Memphis star) D.J. Stephens, who had been on one of the team's two-way contracts. Media reports suggest that the Grizzlies will be replacing Stephens with former Grizzlies forward and Memphis native Jarnell Stokes, who has been with the Sioux Falls Skyforce, the G League affiliate of the Miami Heat, this season. More on this to come.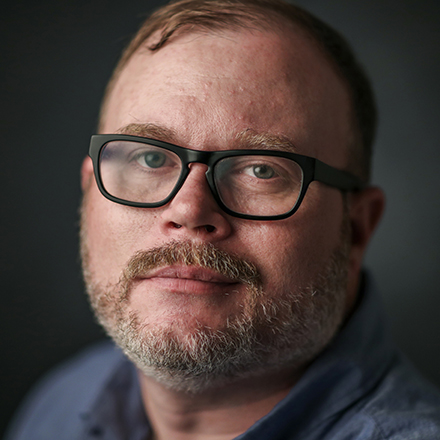 Chris Herrington
Chris Herrington covers the Memphis Grizzlies and writes about Memphis culture, food, and civic life. He lives in the Vollentine-Evergreen neighborhood of Midtown with his wife, two kids, and two dogs.
---