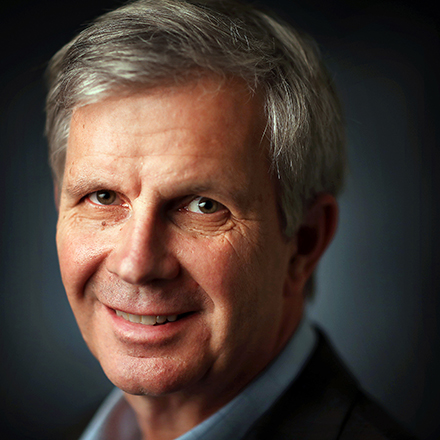 Geoff Calkins
Geoff Calkins has been chronicling Memphis and Memphis sports for more than two decades. He is host of "The Geoff Calkins Show" from 9-11 a.m. M-F on 92.9 FM. Calkins has been named the best sports columnist in the country five times by the Associated Press sports editors, but still figures his best columns are about the people who make Memphis what it is.
Calkins: Grizzlies win! And like each other! (According to team source)
BREAKING: The Grizzlies like each other, according to a source within the locker room.
They are not tanking. They don't think they are anything like last year's team. 
They had a meeting before practice the other day and — wait until this hits social media — a sense of purpose and accountability broke out.
"Marc (Gasol) called it," said the source. "Before we went up to practice, we all looked at each other and we thought, `We've got a great group of guys here. Nobody dislikes anybody. We're a very good team, we've just found a way to lose all these games so now we have to find a way to get out of it.'" 
Explosive stuff, eh?
Now we just have to find out who leaked it.
OK, it was Mike Conley. He wasn't secretly texting messages to his agent to expose organizational dysfunction. He was standing in front of his locker talking to reporters about the team's much-needed 96-86 win over the San Antonio Spurs.
"We were not losing this one, man," Conley said. "We were going to find a way."
A way to end the team's six-game losing streak.
A way to begin to recover from the drama and misfortune that had derailed a team that had begun the season 12-5.
There was the "unfathomable" — that was general manager Chris Wallace's word — trade that wasn't because the Phoenix Suns evidently thought they were getting Dillon (instead of MarShon) Brooks.
There was the altercation between Omri Casspi and Garrett Temple in the locker room, which became public because someone leaked it roughly 30 seconds after the event.
There was the agent of Chandler Parsons whining to the media, then there was Parsons himself whining to the media,  then there was Parsons refusing a short G League stint in exchange for his $94 million salary, then there was Parsons taking his yoga mat and going home.
Oh, and in case all that wasn't enough, there was a season-ending injury to Dillon (not MarShon) Brooks, which was (naturally) leaked to the media before the Grizzlies could release it themselves. 
So Bickerstaff was caught off guard when asked about the injury Wednesday and responded like this: "I think the bigger issue is we need to be concerned with how the information is getting out. 
"Those are things that should remain in-house, until as an organization we decide to put out a statement where everybody is on the same page. So first and foremost we need to address that and make sure those people with information are the people who need to have the information. We have to protect ourselves and make sure we're on the same page before information gets out." 
Suddenly, in addition to outside shooting, it appeared the Grizzlies were looking for an inside snitch.
Small wonder Grizzlies fans everywhere started joking about tanking and reaching for that most reflexive three-word response to a losing streak: "Blow it up!"
It sounds satisfying, doesn't it? The very idea of blowing something up?
The problem is it might not work out well for the Grizzlies given that they owe the Boston Celtics a first-round draft pick from the (truly lamentable) Jeff Green trade.
---
CHRIS HERRINGTON: Marc Gasol goes large, Grizz end losing streak in win over Spurs
---
That first-round is protected 1-8 this year, meaning that the Grizzlies keep it if it's pick 1-8. It's protected 1-6 in 2020. But it's entirely unprotected after that. So unless the Grizzlies potentially want to give up one of the first couple picks in the draft in 2021 (when they will almost certainly be in the lottery), it would behoove them to finish higher than eighth from the bottom this year. That way they can go ahead and give Boston the draft pick and be done with it. That should be the (admittedly not very ambitious) goal for the rest of the  year.
And remember, I'm a guy who was aggressively pro-tank last season. Once it was clear the Grizzlies were disastrously bad, I wanted them to be as bad as possible, so as to be able to add a talent like Jaren Jackson Jr.
But different years bring different circumstances. Not to mention, different locker rooms. And for all the drama of the last few weeks, this locker room is still brimming with players who want to win.
That's what Gasol reminded everyone of when he called the pre-practice meeting Tuesday. And isn't it telling that good news — a truly positive meeting — didn't leak out?
"I owned up to my mistakes, Marc owned up to his, Kyle and everybody down the line kind of made it about being accountable," Conley said. "And Marc's energy, he showed tonight he did everything he said he was going to do and that's what we need from him."
Gasol was fabulous. He had 26 points, 14 rebounds and anchored a defense that limited the Spurs to 36 percent shooting.
"That's the guy we need and he knows it." Conley said.
Said head coach J.B. Bickerstaff: "You can't say enough about Marc. Marc being that aggressive offensively, on the defensive boards, the way he protected the paint, the communication, the spirit that he played with, that was the driving force for us tonight."
Some wondered if Gasol was motivated by the chance to play his brother, Pau. And that may have been a small part of it. But this was more about the situation the Grizzlies found themselves in and Gasol's determination to avoid a repeat of last year.
---
DON WADE: Brothers Gasol enjoy what could be one of their last meetings
---
"The frustration built up," Gasol said. "We all believe in ourselves and we all want to do well. That is frustration and that creates anger and negativity. Tonight we used that to our advantage."
That anger — that passion — was infectious. The players on the bench were standing all game long, cheering and hooting and even drawing a warning from the referee.
"That's the level we got to be at all the time, if the ref wants to come over and give us a warning, that's a good thing," Jackson said.  "The leadership has stepped up. And you know exactly who I'm talking about."
He was talking about Mike and Marc, of course. So if you think tanking is on the immediate agenda, think again.
This doesn't mean all the Grizzlies problems are fixed or anything. It doesn't mean they'll wind up in the playoffs.
But for one night, they looked a lot like the team that got off to such a torrid start. And they even had some fun along the way.
Like when Gasol went in for a massive tomahawk dunk over his brother and came up decidedly short.
"Gravity is a helluva thing," said a source in the Grizzlies locker room.
OK, it was Gasol.
---