Marc Gasol finds his motor outduels older brother Pau as Grizzlies show newfound energy
Brothers Gasol enjoy what could be one of their last meetings
The world got a glimpse into Marc Gasol's heart this summer when he participated in the rescue of a migrant woman adrift in the Mediterranean Sea.
"Frustration, anger and helplessness," he tweeted then. "It's unbelievable how so many vulnerable people are abandoned to their deaths at sea. Deep admiration for these I call my teammates at this time …"
The latter was a reference to the Spanish nonprofit organizations Proactiva Open Arms. These days, in the middle of the NBA season, the stakes for Gasol and his Grizzlies teammates are obviously well short of life and death.
But within the context of a basketball season the Grizzlies were in dire need of rescuing Wednesday at FedExForum. Gasol called a team meeting on Tuesday, according to point guard Mike Conley, and then took the lead in breaking the team's season-high six-game losing streak by scoring 26 points with 14 rebounds, three assists, a steal and a block in a 96-86 victory over the San Antonio Spurs (24-18).
Conley said he could see this game coming when Gasol led Monday's meeting, a role Conley says more often than not is left to him. Being the vocal one is not easy for Gasol. Nor Conley, for that matter.
"Marc was the leader, man, and tonight he came out aggressive, came out assertive," said Conley. "You could see the energy in his face and actions and that's the guy we need. And he knows it, and we told him how much we love him and need him to be that guy."
Playing for the Spurs, of course, was Marc's older brother Pau. And Pau could see that Marc had tapped into something. He could see it because, better than most, he understands it.
"It works for me, too. When I'm mad, I play better," Pau said. "When I'm more relaxed, happier, my edge goes out and I don't play with the same aggressiveness.
"We're good-hearted people. Sometimes you need to find that edge, that anger in you to go out there and beat whoever."
Conley also gets it. He's quiet, too.
---
CHRIS HERRINGTON: Marc Gasol goes large, Grizz end losing streak in win over Spurs
---
"Man, that is a challenge for good guys that are kind of reserved, that don't really have the dominant attitudes," the Grizzlies point guard said. "But it's necessary. For me, I'll make up stuff in my head. Like I don't read Twitter that much, but I'll make up something, or start talking to the crowd at a road game and get myself amped up. I've done it a few times this year when I wasn't feeling as good. Start talking trash, and that's not me.
"All of a sudden, I've got energy and I can move, and I've got rhythm and confidence. I felt like Marc was like that tonight. He had the platform and everybody was looking at him like, `You got all of our attention, and we're behind you.' He said he was gonna be the gu,y and he went out there and he was the guy."
If the clock is ticking on this season – and it is with the Grizzlies now 19-22 and still on the outside of the Western Conference playoff picture – it is also ticking on the careers of the Brothers Gasol. Pau is 38. Marc turns 34 later this month.
They've had incredible moments in the NBA apart and together, including facing off for the opening tip of the NBA All-Star Game when Pau played for the Eastern Conference as a member of the Chicago Bulls.
"As you get older, you get to enjoy it more," Marc said of playing against his brother. "Early on, I was too emotional playing against him. Now you embrace it more.
"I got to kick his ass (tonight), which is even better."
On one play Wednesday night Pau was defending Marc with the shot clock winding down. Marc pushed backward and hit a high-arching fadeaway over Pau's outstretched arms.
"That was (the most) lucky-ass fadeaway that I've seen in a while," Pau said. "But give him props … it could have hit the backboard, could have hit anything. But it went in. Congrats. Next play."
Understand, all of this is said with smiles.
---
GEOFF CALKINS: Grizzlies win! And like each other! (According to team source)
---
"I always wish him well, want him to play well – not particularly against me or my team," Pau said. "But he's my brother so I'll always love him and wish him the best."
Meantime, Grizzlies fans can be glad that angry Marc made an appearance. He tends to come and go, but he's not gone for good.
He showed up Wednesday night and afterward said what fans perhaps love to hear from him most:
"Instead of trying to get other people involved, I'm looking for my shot. For myself, I'm being a little more aggressive."
And that's always good for the Grizzlies.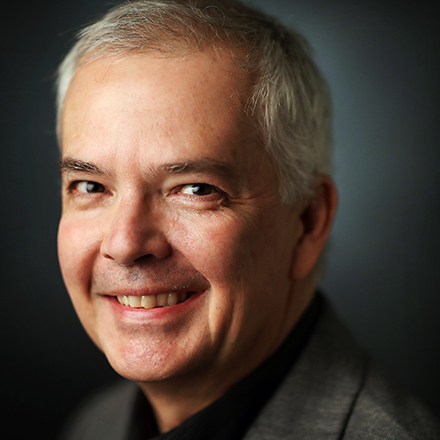 Don Wade
Don Wade has covered Memphis sports since 1998, voted on Baseball's Hall of Fame and the Heisman Trophy, and remains stunned his Kansas City Royals won a second World Series in his lifetime.
---