Herrington: Mapping the Marc Gasol decision tree
What factors will determine whether the Grizzlies star stays or goes? And when?
Last week in this space, I wondered how much Marc Gasol's name would pop up in chatter ahead of the NBA's Feb. 7 deadline.
Well, we're off:
One whisper making the rounds: Marc Gasol can become a free agent at season's and, amid a growing belief around the league that he will indeed exercise that option, Memphis could be moved to explore trading Gasol now rather than face the threat of losing him without compensation

— Marc Stein (@TheSteinLine) January 15, 2019
This isn't entirely new. Lowe himself had speculated on the eve of the season, in his annual predictions column, that Gasol would opt out and leave this coming summer.
Will resolution on Marc Gasol's Grizzlies future come in the next three weeks or wait until July? Let's work through the major branches in the Gasol decision tree (exploring down to every leaf would take a book).
Two unlikely early outcomes
Marc Gasol has a player option for the 2019-2020 season for $25.6 million. So if Gasol remains with the Grizzlies past the trade deadline, the summer decision starts with him. The Grizzlies, of course, could act first, and in more ways than one.
There are two things that could happen right now that would bring a swift certainty to the current mystery surrounding Gasol's future: Gasol could request a trade, making the Grizzlies' current decision an easy one, or he could sign a contract extension.
This hasn't been remarked upon much, but Gasol could sign a contract extension with the Grizzlies today. The Grizzlies have a bit of a history with contract extensions ahead of free agency. Both of Zach Randolph's Grizzlies contracts came on extensions, the first during the playoffs and the second on the day after the NBA draft, both ahead of free agency.
Right now would be pretty early, but certainly not unprecedented. Last season, Clippers guard Lou Williams, a subject of impending trade/free agent speculation, signed an extension around this time.
I don't think Gasol would sign an extension right now, but my best understanding is that one hasn't been offered. Does this suggest some long-term reticence on the part of the Grizzlies, does it suggest the door is very open to an in-season trade, or does it just signal an acceptance of the most likely outcome: We'll deal with this in the summer.
The latter seems to be Gasol's attitude about the situation. He hasn't and from my understanding will not be requesting a trade.  
Staggered season goals
When people outside Memphis talk about the Grizzlies trading Gasol this season, the implication seems to be that falling out of the playoff race would be the catalyst.
But this Grizzlies season has always pursued staggered competitive goals. The first was, and for now remains, to make the playoffs. Today, the Grizzlies are 14th in the West, but three games back of the playoffs in the loss column with nearly half a season to go. A long shot, but not done yet.
The second goal, which we've talked about endlessly but which I find many still don't quite get, is to be good enough to fulfill their trade obligation to the Boston Celtics. The Grizzlies will send the Celtics a first-round pick sometime over the next three seasons: It's protected 1-8 in 2019, 1-6 in 2020, and unprotected in 2021.
While the Grizzlies would be happy with the long shot lottery luck of jumping up into the top few picks of the draft, they cannot tank their way into good odds of that this season, and unlike last season this is not considered a deep draft. The Grizzlies would prefer to send the Celtics their pick this summer, in part to avoid sending them a better pick in a better draft down the line, and in part to remove the sword above their heads and get on with their basketball lives unimpeded. Making the playoffs would obviously send the pick Boston's way. In the absence of that, in order to guarantee a desirable outcome (either getting lucky in the lottery or sending Boston the pick), the Grizzlies would need to finish ninth from the bottom or better. Today, they are tied with Orlando in the eighth/ninth slot, on the razor's edge of this odd secondary race.
Missing the playoffs and then running through the finish line in order to not have a draft pick doesn't have the lift of a driving dream, but this is the corner the team has steered itself into. But it does mean that the Grizzlies' competitive incentives this season don't end with playoff elimination.
Gasol's trade value (now), or a highly speculative series of made-up trade scenarios
If the desire to fulfill their draft obligation to Boston in order to avoid a worst-case future scenario complicates any decision to trade Marc Gasol in-season, the team's proximity to the tax line (less than $500,000 in room) complicates actually trading Gasol. The Grizzlies aren't going to pay luxury tax to miss the playoffs this season, so there's some extra finesse involved in most Gasol trade scenarios.
But let's say the Grizzlies did put Gasol on the market right now. What options can one reasonably imagine? Any team trading for a 34-year-old Gasol with a player option this summer has to be a team competing this season with a need in the middle. So you can start by eliminating two groups of teams:
Terrible teams: Cleveland, New York, Chicago, Phoenix, Atlanta
Competitive teams set at center: Philadelphia, Indiana, Brooklyn, Orlando, Denver, Golden State, Houston, Oklahoma City, Utah, New Orleans
Throw in the Grizzlies and that's more than half the league, and that's being really liberal with possibilities. I'll say up front that I do not believe the Grizzlies are going to be trading Gasol over the next three weeks. Brainstorming transactions is one form of NBA fandom. If it's not one of yours, you might as well just skip ahead to the next section.
I'll play the made-up-trade parlor game with the rest of the teams below, with a couple of overarching caveats: I'm not going to sweat the details in pixel, though I've thought them all through. These are financial cores of deals that would often need further tweaking. And my working assumption is that future draft assets (second round picks, maybe the occasionally highly protected, likely very late first-rounder) are going to be minor in any deal.
And this probably goes without saying, but if the Grizzlies were to entertain Gasol trades right now, they'd need to weigh the return against the neutral value of Gasol simply leaving this summer. It's not about getting something rather than nothing. It's about whether the something you can get is actually better than nothing, and that won't always be the case. 
Toronto: Jonas Valanciunas, C.J. Miles and Delon Wright for Gasol, Shelvin Mack, and Omri Casspi works. But Toronto has thrived playing small. Do they want to mess with what they have? Is that enough to trade the most decorated player in Grizzlies history? (You can repeat this question with pretty much any of these deals.)
Milwaukee: Gasol is a theoretical upgrade over Brook Lopez, but less willing to shoot threes with Lopez's frequency. George Hill's big non-guaranteed contract could grease the wheels, but minus Malcolm Brogdon (presumably unavailable), probably not much coming back you'd want.
Boston: Does a Marc Gasol-Al Horford challenge trade do anyone any good? (Answer: no.)
Miami: Does a Marc Gasol-Hassan Whiteside challenge trade make any sense for the Grizzlies? (Answer: no.)
Charlotte: Do you want to be on the hook for Nicolas Batum for $27 million in 2020-2021 or Bismack Biyombo for $17 million next season? How much do you like Malik Monk?
Detroit: Does a Marc Gasol-Andre Drummond challenge trade make any sense? (Answer: Hmm …) (I wouldn't do this.)
Washington: For Otto Porter? Would Washington do this? (Probably not.)
Portland: For Evan Turner and Jusuf Nurkic? I'd guess no (from the Portland side). Tricky thing here is that the Grizzlies don't want to pay tax and the Blazers don't want to pay more tax, so any trade would have to be very close to salary neutral.
San Antonio: Would a Marc Gasol-LaMarcus Aldridge challenge trade make any sense? (Probably not.)
L.A. Clippers: You can create a deal, but any future value involved would be minimal, and doesn't adding Gasol now overly complicate/jeopardize the Clippers' grander plans this summer?
L.A. Lakers: Ditto
Sacramento: The core is young, but they're all-in to win now, even if that just means making the playoffs. If the Kings were interested in this, you wouldn't get one of their four core young players or any first-round picks. But they've got several expiring contracts (including a headband-wearing one with which you might be familiar), more than $11 million in open cap space, several secondary young players in need of a second chance, and a bazillion second-round draft picks. Gasol's ability to stretch the floor and pass would probably help rookie Marvin Bagley III. This starts to feel realistic the more you think about it, but then you remember that the Kings have thrived with the league's second-fastest pace, and Gasol can't play that way.
Minnesota: They don't want to put a big center next to Karl-Anthony Towns do they? I assume not, but Gorgui Dieng, Jerryd Bayless' Expiring Contract, and some middling future asset is doable, I suppose.
Dallas: Would they rather have Gasol than DeAndre Jordan? If so, is there anything they can add to make it worthwhile?
What do the Grizzlies want?
The common assumption: The Grizzlies should want to trade Gasol before he leaves for nothing.
Is it possible they would want to trade him to prevent him from opting in? I don't think so, but it's an angle worth noting.
The Grizzlies' hope had been to be competitive with a Conley/Gasol fulcrum while transitioning to the next thing. The presence of Jaren Jackson Jr. gives them a path forward, but the hopes of winning while you build are being dashed nightly.
The Boston Obligation has complicated traditional notions of rebuilding, but what if they're successful in taking that off the table this summer? Would the team still want to keep their Conley/Gasol continuity, or turn toward a full rebuild?
The value of Conley and Gasol as organizational figures can't be discounted. Neither can the apparently somewhat close but ultimately unknowable relationship between Gasol and owner Robert Pera.
And to what degree do business concerns influence the thinking? If they do, is it possible that thinking has evolved? There's been a thought that a small market team can't afford to bottom out. But would fans respond more to the novelty and hope of a youth movement even if it comes with a couple more (or even more) seasons of losing?
If the Grizzlies haven't offered an extension to Gasol now – and my belief is that they haven't – does that mean they wouldn't offer one this summer? My assumption for now is that the Grizzlies would prefer Gasol's return for the right price – an extension that factors in a significant salary decrease in the added years, much as what Randolph took. But I don't feel anywhere close to certain about that.
What does Gasol want?
If we get to the summer and this becomes, at least initially, Gasol's decision to make, what does he want?
I don't think Gasol's decision will be financially driven, unless the Grizzlies offered him some huge extension wildly outside of his market value, and I do not think that will happen.
Absent that, I think the financial range of outcomes is fairly similar whether Gasol stays or goes.
It will be about what he most wants for himself at this late stage of his career. Gasol, unique among Grizzlies players, has a palpable sense of franchise history that precedes his playing here. He remembers his older brother, Pau, caught in a roughly similar place with the franchise: A competitive downturn following a playoff run and a pivot toward a new future with a rookie lottery pick (then: Rudy Gay) looming as the cornerstone of the next era. Gasol knows that, while Gay ultimately wasn't that, the mutual decision by Pau and the Grizzlies to separate ended up being in the best interests of both. (For the latter, in large part because it's what brought Marc Gasol back to Memphis.)
Could he see a repeat this summer in a positive light, as being the best for all parties involved? I think that if Gasol leaves, that will be exactly how he thinks about it. And I think that just might be what happens.
But Marc's in a different career stage than Pau was. He's not going to be the sidekick on a title team. He's going to be the third (or fourth) guy in a title contender's pecking order. Or the second (or third) guy on a lesser playoff team.
Gasol cares about the Grizzlies and about Memphis and values his place within the franchise, now and historically. He values his on-court partnership with Conley. Does he want to disrupt his young family with a move?
These will all be considerations. Assuming the Grizzlies would try to negotiate a return (spoiler alert for the final section: I don't think we get a simple Gasol opt-in at the end of all this), what Gasol mostly has to mull is this: Is he willing to transition with the team? That would mean not only a salary reduction beyond next season, but also a gradual reduction in his place in the team's pecking order.
Is he willing the follow the circle of life? Gasol was Zach Randolph's sidekick in the team's ascent, eventually climbing to the top of that pecking order. Is he willing to slide back down? To be Jaren Jackson Jr's sidekick in the final years, and probably on a team that will struggle to make the playoffs? Ending his career where it started would mean accepting this. Greater stars than Gasol have done this. Dirk Nowitzki in Dallas is the prime example. But they're rare. Most of the time, star or former star players end up moving on when their competitive desires and their team's trajectories cross.
The six summer options
If the Gasol/Grizzlies partnership makes it to the summer, as I believe it will, it's not quite as simple as just opt in vs. opt out. There are six potential resolutions, three that would keep Gasol here and three that would take him away. If Gasol remains a Grizzly after the trade deadline, we'll file this away for more intense scrutiny later.
Three ways of staying: It could be as simple as Gasol opts in to the final season of his current contract and stays (1), but if Gasol begins next season in a Grizzlies uniform, I doubt that's how it's gone down. He could also opt out and sign a new, longer deal at a lower starting salary (2). Pau did this in San Antonio. But cap space is unlikely to be a factor for the Grizzlies next season, and so it would make more sense for both parties, I think, to pay Gasol full price next season and then try to go even lower on subsequent seasons, which would mean the aforementioned opt in and extend (3) ahead of free agency, just as happened with Randolph on his final Grizzlies contract.
Three ways of leaving: If Gasol makes it through this season and leaves, I do think it's most likely to happen in the cleanest way: He opts out and signs with another team as a free agent (4). Free agency, however, would limit Gasol's range of options. It might be nearly as likely that Gasol opts out and his next team negotiates a sign-and-trade (5) with the Grizzlies. Technically speaking, Gasol could simply opt in to the final year of his current contract and the Grizzlies could then trade him (6). I think this is fairly unlikely.
The Conley question, deferred
If the Grizzlies and Gasol end up extending their relationship into next season, that will be a clear sign that the Grizzlies want to keep Conley/Gasol together, at least for now. If Gasol departs, now or in the summer, the focus will shift quickly to Conley, who has two years and $66 million left on his contract after this season.
In Gasol's absence, the same questions about what the team wants and what the player wants will shift to Conley, but will be somewhat less pressing due to his longer contract. My guess is that Gasol's exit would set the stage for Conley's, but I don't think the chain reaction would be instantaneous. In other words: I don't think the Grizzlies are trading Gasol right now, but even if they did, I don't think any Conley decision would happen until the summer. So a Mike Conley Decision Tree and made-up trade scenarios can, mercifully, wait.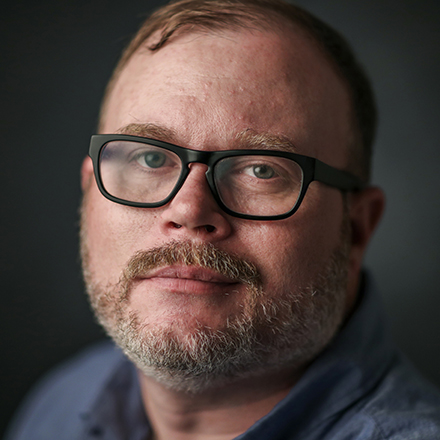 Chris Herrington
Chris Herrington covers the Memphis Grizzlies and writes about Memphis culture, food, and civic life. He lives in the Vollentine-Evergreen neighborhood of Midtown with his wife, two kids, and two dogs.
---