Grizzlies open to testing the trade market on Conley, Gasol
The Memphis Grizzlies are likely to gauge the market for center Marc Gasol and point guard Mike Conley ahead of next month's trade deadline but are not committed to moving them, a source with knowledge of the team's thinking confirmed to The Daily Memphian on Tuesday.
The context of the Grizzlies' considerations came following a report by ESPN's Adrian Wojnarowski quoting league sources regarding the team's consideration about trading the pair.
For first time, Memphis will begin listening to trade offers on franchise stars Marc Gasol and Mike Conley, league sources tell ESPN. Memphis has reached a crossroads and is preparing to weigh deals involving one or both of its cornerstone veterans. Story soon on ESPN.

— Adrian Wojnarowski (@wojespn) January 22, 2019
The future of Gasol and Conley with the franchise has been a topic of conversation for some time after the Grizzlies spiraled into a tailspin after a 12-5 start to the season. Memphis has lost its last six, and are 7-23 since that opening start.
---
CHRIS HERRINGTON: Grizzlies in purgatory, trade-deadline notes, and a new face on the way
---
The situation became more apparent after a 105-85 loss on Monday to the New Orleans Pelicans, who played without injured star Anthony Davis.
A trade of the two team leaders would mean a departure of the final two cornerstones of the Core Four that took the team to its greatest heights. Memphis went to the postseason seven straight seasons with Conley, Gasol, forward Zach Randolph and defensive stalwart Tony Allen as its centerpieces.
Randolph is on the Sacramento Kings roster, but has not played this season. Allen is a free agent.
Conley and Gasol are the team's two leading scorers – Conley averaging 19.8 points a game; Gasol 15.3. Gasol also leads the team in rebounding at 8.5 a game, while Conley dishes out a team-best 6.1 assists a game.
The future of the team is with 19-year-old forward Jaren Jackson Jr., the fourth-overall pick in last summer's draft. But the Grizzlies hoped for a smoother transition from the past and future – with Conley and Gasol as the older mentors for a younger team built around Jackson.
But after the initial start, Memphis lost all momentum and apparent desire and energy. There was other drama in the past month from separating high-priced Chandler Parsons and his aching knees from the team to scuffles in the locker room. There was the botched trade of MarShon Brooks and Wayne Selden (two players eventually traded for swingman Justin Holiday) and injuries – primarily to reserve forward Dillon Brooks, who is out for the season with a ruptured ligament in his right big toe and starting forward Kyle Anderson who remains out with sprained left ankle.
And through it all, the losses continued to mount, putting the Grizzlies at a crossroads on the team's future direction.
"We've got to find a way to change our mindset, you know," Conley said following Monday's loss. "We've got to believe again, more so than anything. We've had the same group of guys that was here before, here when we were 12-5. Lineup hasn't changed that much. Guys are still playing who were playing then. It's about our confidence."
Chris Herrington contributed to this story.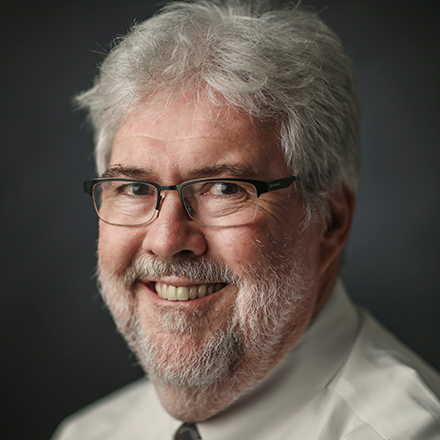 Clay Bailey
Clay Bailey, a lifelong Memphian, has worked as a reporter in the city almost four decades. He concentrated on suburban coverage. He also is a freelance sportswriter for the Associated Press.
---