Grizzlies Weekend Notes: Jackson's injury, Parsons' play and more
The Grizzlies played two basketball games over the weekend, but a lot of the more significant action was off the floor.
Jaren Jackson Jr. is out with a deep thigh bruise and Kyle Anderson'simmediate future is a mystery as he seeks out a third shoulder specialist this week.
The Grizzlies say that Jackson is out "indefinitely," and with only 21 games left in the season, there's a good chance "indefinitely" means for the rest of the season. No one from the Grizzlies has said this, but it's safe to surmise. Jackson's situation is not one that requires surgery, but the Grizzlies are right to deploy an abundance of caution with their teen cornerstone.
There would seem to be a good chance Anderson follows suit, though his situation is much murkier. It seems likely the Grizzlies will make some kind of official statement on his status later this week.  
Also off the floor, I spent my weekend peeking behind the locker room doors, where Elliot Perry was gracious enough to allow me and photographer Houston Cofield to tag along while he gave Memphis Hustle players a tour of the African-American art exhibit he's recently hung in the Grizzlies' player's quarters.
The Grizzlies are back on the court Monday night against LeBron James and the Los Angeles Lakers. Before the ball tips again, some weekend notes from Friday and Saturday night's games:
Bruno or Chandler?
Did I bury the lead again? Chandler Parsons' return to the court over the weekend was a story, but I'd argue that the Jaren Jackson Jr. news put it in perspective. As the Grizzlies go, Jackson's bruised thigh is a much bigger deal than Parsons' creaky knees.
Parsons played rotation minutes off the bench and while he maintains the length and vision of an NBA player, he sure doesn't look like one on the move anymore. I assume if the Grizzlies keep running him out there, he'll have more effective shooting nights than his dual 1 for 7 performances from the weekend. But it's hard to imagine his play will get much less physically laborious.
As long as Jackson Jr. and Anderson are out, there's probably a place for Parsons, but even with both starting forwards in street clothes, there's a question of pecking order. Consider this weekend usage:
Chandler Parsons: 38 minutes, 2-14 shooting
Bruno Caboclo: 30 minutes, 5-10 shooting
In fairness, Caboclo– not Parsons – got the start on Friday night, and he struggled with fouls. (Counterpoint: He didn't actually foul out.)
Caboclo just may not really be an NBA player. He had moments over the weekend. He drove around Clippers forward Danilo Gallinari and finished with a looong finger roll, then made two 3s in that game. But he hasn't shown much sign of turning his moments into sustained good play. He's raw, but he's not a teen or a rookie.
But Parsons is pretty much definitely not a part of the Grizzlies' on-court future. The Grizzlies have 21 more games to look at Caboclo before making some kind of decision about his future. They have him on a non-guaranteed contract for next season. They can decide to cut him at the end of this season at no cost. If they keep him into midsummer, a portion of the contract for next season will guarantee. It's a low-stakes decision, but a decision nonetheless.
Of course, neither Parsons or Caboclo was the most-used combo forward of the weekend:
CJ Miles: 44 minutes, 2-15.
Miles, with a player option for next season, has a decision to make, rather than the Grizzlies having a decision to make about him.
Head coach J.B. Bickerstaff probably thinks Parsons and Miles give him a better chance to win than Caboclo. The evidence there is uncertain. But in terms of the decisions the Grizzlies need to make about their future, Caboclo should probably be at the top of this particular pecking order.
Ivan Rabb, Undersized but Still Productive
This new-look, small-ball NBA is supposed to making it easier for a 6-foot-10, 220-pound guy like Ivan Rabb to play center. But tell that to the Spurs, Bulls, and Clippers.
That three-game stretch with Rabb as a starting center exploited Rabb's pedestrian size with starters LaMarcusAldridge (6-foot-11, 260), Robin Lopez (7-foot, 275), and Ivica Zubac (7-foot-1, 240).
All three abused Rabb around the rim for open shots or rebounds, with Zubac opening Friday's game on 3 of 4 shooting.
If Rabb's post-Gasol-trade not-quite-an-audition as a starting center seems to have confirmed that he's not really a starting center, that doesn't mean he isn't a player. In 48 weekend minutes, Rabb scored 23 points on 9 of 17 shooting and grabbed 12 rebounds. He also moved the ball well enough to notch seven assists.
And, particularly promising, he attempted 3 3-pointers (making one). The make came off a pick-and-pop play with Mike Conley. A few other times, he stepped back to make a midrange jumper. But on one possession on Friday night, he took that extra step. That extra step can add years to Rabb's career and many minutes to his nightly role.
SHOW THAT RANGE IV ??@YoungIvee pic.twitter.com/yvPL5tR6dV

— Memphis Grizzlies (@memgrizz) February 23, 2019
With Jackson out, Rabb may continue to start at power forward next to Jonas Valanciunas, which is a better fit for him. Heading into next season, he's a bench player, but he may be earning a spot in next season's rotation.

Delon Wright
 Needs Help
Wright had his best game as a Grizzly on Saturday night, with a 15-7-3 off the bench, but I was more struck by his struggles on Friday night.
During one stretch on Friday night, Wright was surrounded by Miles, Caboclo, Parsons, and Joakim Noah and that lineup could not score.
The Grizzlies are accustomed this season to point guard as scorer. Conley's the team's leading scorer and for most of the season when he was out, Shelvin Mack operated as the destitute man's version, a shoot-first lead guard. Wright's a much better player than Mack, but his primary attribute isn't stepping into jumpers off the dribble. For him to thrive, he needs to be a do-it-all guard surrounded by some better scoring options.
Jonas (Finally) Get the Start, but Noah was the Weekend MVP
Valanciunas was a day late but stepped into the starting lineup on Saturday night, where he will presumably stay as long as he's available. He was productive: 25 points (11 of 19 shooting) and 11 rebounds. Valanciunas is a bully ball craftsman, leading with his shoulder where Zach Randolph led with his hip.
But his limitations as a team defender and ball mover stand in pretty stark relief to the now north-of-the-border center he's replacing. How much of a difference is there between Valanciunas' individual production and his team impact? That will be something to study over the season's final couple of months.
One presumes Valanciunas will opt-in to his $17.6 million player option this summer. What's the market value for sub-All-Star centers going to be when you can find a Joakim Noah sitting on his couch?
Noah was the team MVP for the weekend. In two games, he averaged 19 points, 11 rebounds, 3.5 assists, and 2 blocks. He's playing for next season, and I'd say that's mission accomplished.
Noah and Valanciunas also collaborated on the play of the weekend. The Beautiful Game:
Joakim Noah assisting Jonas Valanciunas on a late-game, go-ahead 3-pointer is why I love some of these motley post-deadline rosters. (cc: @dg_riff). pic.twitter.com/uCPPEI007K

— John Schuhmann (@johnschuhmann) February 24, 2019
Listen Up
Thanks to Rafael Canton, aka @NBA_Trades, who had me on his podcast on Friday. We talked about my career path and music interests for the first few minutes, but you can forward through that if you want for a good conversation on the Grizzlies trade-deadline activity. At the end, there's a little memory lane on the Mike Miller-Drew Goodentrade.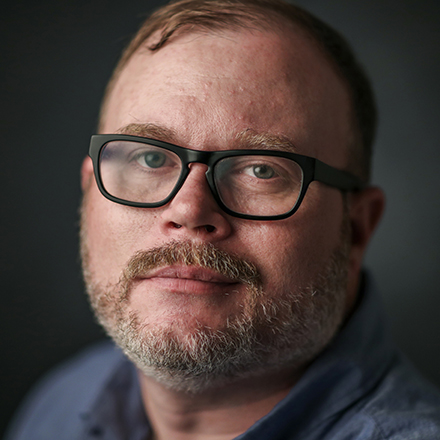 Chris Herrington
Chris Herrington covers the Memphis Grizzlies and writes about Memphis culture, food, and civic life. He lives in the Vollentine-Evergreen neighborhood of Midtown with his wife, two kids, and two dogs.
---