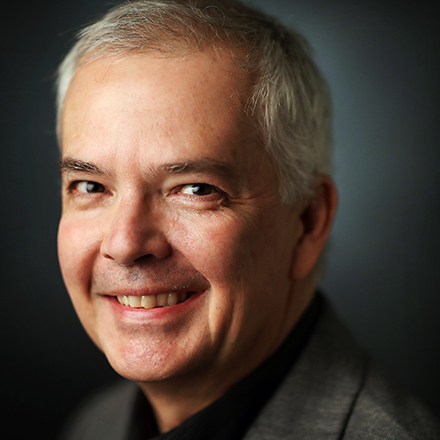 Grizzlies stop James Harden? Not from scoring, just from winning
He has no conscience and no remorse. James Harden comes into your town and he tears your scoreboard down.
Harden dropped 57 points on the Grizzlies Wednesday night at FedExForum. If you're keeping score at home, it was his second 57-point game against the Grizzlies this season, his seventh game of 50 points overall.
"Harden is Harden for a reason," the Grizzlies' Mike Conley said, and that's about as good an explanation as any for the unexplainable things No. 13 does.
You can't give him an inch, or he will take the proverbial mile. Or, and this happens so often you can still hear the officials' whistles echoing, a defender will be called for a questionable foul and Harden will take up residence at his second home: the free-throw line.
This happened at the most inopportune time Wednesday night. The Grizzlies were in the process of blowing a 19-point lead. Harden was putting together an 18-point fourth quarter in which he hit 4 of 5 triples.
"Just being aggressive," Harden would say when another night of his NBA Pop-A-Shot was done. "We were down 20, so I had to do something."
A night for "crazy"
As you no doubt know already, the Grizzlies would prevail, 126-125, in overtime.
Cheers and confetti all around.
But, and this can't be emphasized enough, it never should have come to overtime.
The Rockets trailed 115-112 with 5.6 seconds left with P.J. Tucker throwing the ball inbounds. Harden was being shadowed by Justin Holiday in the backcourt. The Rockets set a screen and Harden ended up catching the ball running toward the 3-point line. He slammed on the brakes, made a pump fake – "we took the bait," Grizzlies coach J.B. Bickerstaff said – and Holiday went flying by as Harden forced up an off-target shot.
Foul, of course.
"From the referee's angle, it looked like he hit him, I guess, so he made the call there," said Bickerstaff. "We lost his body early, which put us in a position where we were trying to chase him down."
Chasing James Harden. It could be a reality show.
Harden shot 12 free throws Wednesday night, making his league-leading total a whopping 759. An 88 percent free-throw shooter, Harden calmly hit all three freebies and before you knew it, there was five minutes on the clock and overtime was starting.
The bearded beast then kept his team on his back and scored all 10 of Houston's points in the overtime.
The Grizzlies scored 11, including six on a pair of threes from Chandler Parsons, who was feeling so good that his postgame plans included dinner with Johnny Manziel, who was sitting courtside because where else would Johnny Football be if not hanging out with Parsons' posse?
"It got crazy there for a little bit," Conley said, speaking of the game, but in truth it described the larger atmosphere, which also included another wrestling victory for Jerry "The King" Lawler and the Grizzlies' home winning streak reaching four games.
"Unguardable"
In Houston's four games against the Grizzlies this season (three of them Rockets victories), Harden has averaged 47.3 points.
The reigning NBA MVP – and odds-on favorite this season – entered Wednesday's game leading the NBA with a 35.8 average.  He also arrived as the only man to have scored 30 or more points against all 29 NBA teams this season.
No one else has ever done that.
Sure, a couple of pretty good players from the short-pants days did it – Larry Bird and Michael Jordan – but they did it when the league was much smaller and also before moments went "viral."
A while back, Harden went into Staples Center in L.A. to play the Clippers and now "James Harden breaks Wesley's Johnson's ankles, then stares him down" has about as many views as the Mark Sanchez butt fumble.
Tuesday night, Harden was in Atlanta. He made a crossover move on the Hawks' Kent Bazemore and Bazemore went into a virtual 360. When he came out of it, Harden was galloping down the lane and dropping in an easy floater.
Predictably, Bazemore got killed on social media.
"Harden making Bazemore do the macarena," tweeted one wise guy.
Bazemore, who by the way has the reputation of being a solid defender, took to Instagram to explain, saying he was playing for Harden's patented step-back 3-point shot, but guessed wrong.
"When dealing with an assassin, they attack when you're most vulnerable," Bazemore said. "Great move, bro."
Said Parsons: "He's insane. He causes so much attention you can't touch him, it's a foul. He can shoot, he can drive. If you get caught between, he's throwing the lob to (Clint) Capela.
"He's pretty much unguardable."
But as the Grizzlies proved, not unbeatable.
Even with this final stat line Wednesday: 18 of 39 from the floor, 9 of 17 from deep, 12 of 12 at the free-throw line, and just for fun: 8 assists, 7 rebounds, 2 blocks and 2 steals.
Funny thing is, it was almost like Harden's intensity fueled the Grizzlies. Conley (35 points) and center Jonas Valanciunas (career-best 33 points and season-high 14 rebounds, plus the game-winning free throw), most of all.
"You want to take that challenge," Conley said. "All of us just accepted it. You have to expect he's going to make every shot down the stretch. What are we going to do when we go down to our end?
"Everybody stood up."
Leaving the assassin to go home with a full stat line and an empty feeling.
---