Grizzlies Notebook: Thoughts on new front-office hires, Kyle Anderson's surgery and more
A little more than a week ago, Grizzlies owner Robert Pera left his franchise all shook up: Expanding President of Business Operations Jason Wexler's purview to simply president and elevating young Assistant General Manager Zach Kleiman to executive vice president of basketball operations, the de facto lead of the team's front office.
This week, Wexler and Kleiman began to fill out their new staff, hiring a couple of former NBA GMs with combined decades of high-level management experience for five different franchises: Former Charlotte and Portland GM Rich Cho is moving to Memphis to be the team's vice president of basketball strategy and former Toronto and New York GM Glen Grunwald will work remotely as a senior advisor.
Some notes on those hires and other related issues:
Rich Cho: Cho's two tenures as an NBA general manager don't necessarily auger for a third. He lasted 10 months into a three-year contract in Portland, victim of some kind of quick "chemistry" issue (word choice from contemporaneous local reporting) with late Blazers owners Paul Allen, who could be volatile.
Cho's run in Charlotte, by contrast, was a long one, nearly seven years. For part of that, he was ostensibly in charge. For part of it, he was working under a President of Basketball Operations in Rod Higgins. At all times, he was working under a particular bigfoot of an owner in Michael Jordan, and that presence alone makes it hard to read Cho's intent in all of Charlotte's moves during his tenure.
In the draft, he hit it big out of the gate in taking Kemba Walker one pick ahead of a similar landmine that was Jimmer Fredette. He never hit it big again, but close inspection mitigates the record.
In 2012, despite having the NBA's worst record in a season with a big prize at the top of the draft (Anthony Davis), Charlotte got the second pick. It was a miss (Michael Kidd-Gilchrist over Bradley Beal), but one most franchises would have made at the time. Cody Zeller at  No. 4 the next year has been panned. The next three picks (and I could go further): Alex Len, Nerlens Noel, and Ben McLemore. They could have done worse. They could have done better than Noah Vonleh in 2014, but probably not much. Malik Monk two picks ahead of Donovan Mitchell in 2017 looks bad. At the time, Monk was widely considered a steal and Mitchell a reach. The worst of these is Frank Kaminsky at No, 9 in 2015, where the Hornets reportedly turned down a rich offer from Boston for the pick (not for Kaminsky). Tea-reading at the time put a lot of this on Jordan. Who knows?
In free agency and trade, signing Lance Stephenson to a three-year deal coming off of his Indiana breakout was a gamble on talent that didn't pan out. Trading for Dwight Howard looks less bad when you see what was given up, which was less than nothing in asset-value terms, and factor in that a good coach (Steve Clifford) apparently wanted to take a shot at the big man. Trading for Cho's former Blazers' charge Nicolas Batum was smart, re-signing him later for a big long-term deal looks less so. But Charlotte's not a great market for attracting outside free agents and Cho found himself in a position to re-sign a couple of his own key players (Batum and Marvin Williams) in a summer when the cap spiked and almost all contracts would look too rich in retrospect. (The Grizzlies can relate.)
In context, it's not so much that Cho's tenure in Charlotte was bad as that it wasn't particularly good. Long records are almost always mixed records; Cho's in Charlotte tilts a little too much the wrong way. But remember this: There's a reason Cho got that GM shot in Portland, and got another one soon after the first chance flamed out.
Cho had previously spent nearly a decade as a highly regarded secondary executive (much of it as an assistant GM) in the highly regarded Seattle/Oklahoma City front office, where his dual backgrounds in law and math were apparently instrumental in the realm of analytics deployment, cap strategy, and other information/systems matters.
That's the kind of role he returns to here, having spent last season apparently researching best practices as a Grizzlies consultant and now with an extra decade of experience at the front ranks of two other franchises. With John Hollinger shifting into a lesser consulting-type role, the Grizzlies had a box to check in leading the analytics/research/strategy arm of their front office, and they brought in someone well-regarded in those areas but with more operational experience. Cho seems well-suited, perhaps even overqualified, for the job.
Glen Grunwald: I'm not going to do any specific resume spelunking on Grunwald. His successful runs with Toronto and New York are a little bit further in the rear-view. If you spend time with his transactions list, you'll find that this long record is also mixed as all long records are, but tilts a little more in the right direction.
What's most important here is Grunwald's reputation around the NBA, which appears to be stellar – highly regarded and well-liked by every NBA-connected person I've talked to and every NBA-connected person the people I've talked to have talked to.
If Cho amounts to a kind of Hollinger replacement, then you might say that Grunwald is a kind of Ed Stefanski replacement, a season delayed (except that he, too, was consulting for the team last season). Another experienced hand to add some gravitas to the franchise.
It does not appear – it remains murky – that Grunwald will have quite as much day-to-day operational involvement as Stefanski did, but one person outside the Grizzlies organization I asked about the hire made what I thought was a great point.
Operating in the NBA is about trust and relationships, this person said. As a relatively new figure in that landscape, Kleiman probably doesn't enter the job with a depth of either. Grunwald is someone with reach and regard across the NBA. He could be instrumental in helping a less-connected leadership make those connections and build those relationships.
The Kleiman connection: It certainly doesn't seem to be an accident that the Grizzlies' first two hires since promoting Zach Kleiman to lead basketball executive are two people Kleiman worked for, and apparently maintained relationships with, from internships at the early stages of his career.
You can look at this in different ways, but my view is pretty favorable. As illustrated above, Cho and Grunwald aren't cronies. If anything, they're overqualified for these roles, and their willingness to work in these capacities with Kleiman, after having worked with him on his way up, probably speaks well of Kleiman.
One potential hurdle Kleiman was always going to face, elevating to this job at his age and level of experience, is doubt, or at least skepticism. You can sense that in the media and among fans, and I'd assume you might find it in hires who don't already know him. That will seemingly not be the case here.
A gradual transformation?: The news that Cho and Grunwald had done some sort of consulting with the Grizzlies last season, in conjunction with previous lead execs Wallace and Hollinger being reassigned rather than let go, has led some to see this new front office as merely a shuffling of titles rather than a real change.
I don't think that's right. I think it's a real, significant change – for better or worse to be determined.
Grunwald and Cho were doing consulting work for the Grizzlies all last season, but in both cases on a kind of overarching study of best organizational practices league-wide, and were apparently doing so with full awareness of incumbents Wallace and Hollinger. They do not seem to have been involved with the franchise's day-to-day operations.
What I do think Cho and Grunwald's pre-existing relationship suggests is that the change wasn't nearly as sudden as it appeared. It now looks like this has been a gradual shift that's been happening at least over the past several months. (Does this make the closing media-day orchestrations even more ill-conceived? Yes.)
More to come?: Kleiman confirmed this week that there are likely to be more front-office hires – plural – to come, but wouldn't specify whether any subsequent additions would be at a commensurate level to Cho. In-house analytics/research director and operational consigliere? Cho checks those boxes. Experienced executive who can offer advice, build connections, and command respect? Grunwald checks those boxes.
What's left to check? Some have worried – and I agree – about the current imbalance away from "traditional" basketball people, not only in terms of evaluation but – and I think this may be more important – communication. I wrote at the beginning of the week that this front office seems to need more expertise closer to the court (and locker-room), and I think that remains true.
Coaching: The Grizzlies were always likely to address their front office staffing before making a coaching hire, and the radio silence so far on the coaching front seems to confirm that it isn't yet a pressing issue.
While no candidate names have emerged, we can be sure that it will be someone new. One of J.B. Bickerstaff's top assistants, Jerry Stackhouse, took the job at Vanderbilt. The other, Chad Forcier, said his goodbyes this week:
On to the next...???#NBAlife #NBA #coaching

— Chad Forcier (@NBAcoaching) April 15, 2019
If you want to brainstorm candidates, you can probably start with Kevin Arnovitz's annual coaching candidates scouting report for ESPN. Kevin's 2019 version hasn't been published, but the 2018 version is still worth a read. It included plenty of people who ended up getting head jobs (Lloyd Pierce, Nick Nurse, Igor Kokoskov, Steve Clifford) last season and plenty more (Monty Williams, David Vanterpool, Nate Tibbetts, Juwan Howard, Becky Hammon) who have already been mentioned as candidates for open jobs this season.
Given how relationship-based the front office hires have been so far, are there any pre-existing connections among those Arnovitz names? At least one: Stephen Silas, an assistant coach in Charlotte during Cho's tenure there.
That would be another first-time head coach. Do the Grizzlies want to do that for the fourth hire in a row? A couple of people connected to the Grizzlies – in non-decision-making capacities – have suggested the team should look for someone with prior head-coaching experience. Do the guys making the hire feel the same way?
As a matter of timing, there may be reason to wait until after next month's draft lottery. Sure, the outcome might broaden (or narrow?) the pool of reasonable candidates. But the real reason to wait is that I'm not sure the Grizzlies can really know what job description they're trying to fill until they fully commit to a direction, and I'm not sure they can fully commit to a direction without that piece of information.
The calendar marches on: While the Grizzlies are building a new front office and, eventually, a new coaching staff, the NBA calendar waits for no team. What's happening right now is the Portsmouth Invitational, a scouting conclave for college seniors that are draft long shots. The Grizzlies are apparently represented in Portsmouth this week by multiple members of their scouting department and the Memphis Hustle staff.
Kyle Anderson has surgery: The Grizzlies announced yesterday that Kyle Anderson had his shoulder surgery:
Medical update on @memgrizz forward Kyle Anderson: pic.twitter.com/xSkK7z0cWG

— Grizzlies PR (@GrizzliesPR) April 18, 2019
We reported on this last week (which feels like last month). Earlier in the month, I wrote about Anderson's aborted season with the Grizzlies, and how he would return to a situation – due to roster change – where his place was now far less settled.
Since then, you can add recovery from a pretty major surgery and a new front office in place that didn't sign him. Anderson's future with the Grizzlies feels like it could now go any which way.
Jonas Valanciunas confusion: There was some social media confusion earlier this week that the deadline for Jonas Valanciunas to opt-in to his $17.6 million contract for next season was upon us. I'd previously reported that the date for Valanciunas was June 13th, and reconfirmed that this week in the wake of a report to the contrary. This is an order of business that can likely remain on the back burner for now. I wrote about Valanciunas' Grizzlies tenure and speculated about his future here. 
Draft notes: Draft prep is mostly on hold until we know where the Grizzlies will pick – or if they will pick. The rooting interest on May 14 will be for movement – for the Grizzlies to move up into the Top 4 or be pushed down from their current slot at No. 8, and thus fulfill their trade obligation with the Celtics.
If the Grizzlies stay put, though, the range of potential candidates is going to be large. One bit of recent news that would be relevant: The revelation that Indiana freshman scoring guard Romeo Langford played all season with a torn ligament in his shooting hand. Langford was projected as a Top 10 pick coming into his first and sure-to-be-last college season, and looked the part in a lot of ways: Great size –height, length, and build – with a good handle and a shifty ability to get to the rim (and to the foul line). But his shooting was a big red flag. Is it now less of one, or does this injury risk teams hand-waving away what will remain a major limitation? If you believe in Langford's shooting potential, he could be one of the better prospects in this draft.
Playoff notes: Midway through the first-round, my Oklahoma City pick is not looking great, but I feel better about my faith in Toronto. Health always impacts the playoffs in significant ways. Right now, Paul George and Joel Embiid don't look right, and that seems to lower the ceiling on the Thunder and Sixers, respectively.
I see four teams – Warriors, Rockets, Bucks, Raptors – that could win a title. The latter pair are headed for an Eastern Conference Finals collision. The former are headed to what amounts to de facto Western Conference Finals in the second round.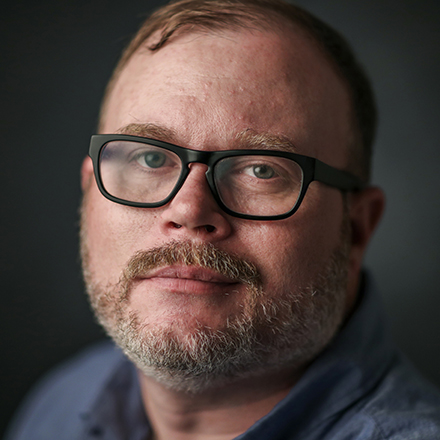 Chris Herrington
Chris Herrington covers the Memphis Grizzlies and writes about Memphis culture, food, and civic life. He lives in the Vollentine-Evergreen neighborhood of Midtown with his wife, two kids, and two dogs.
---