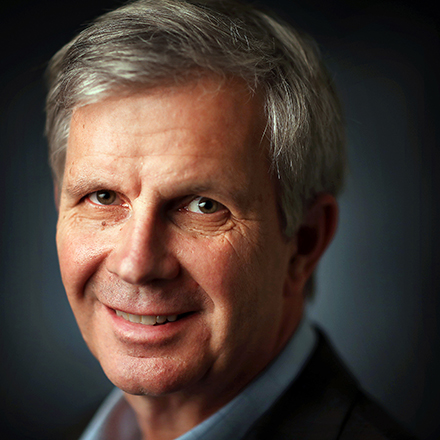 Geoff Calkins
Geoff Calkins has been chronicling Memphis and Memphis sports for more than two decades. He is host of "The Geoff Calkins Show" from 9-11 a.m. M-F on 92.9 FM. Calkins has been named the best sports columnist in the country five times by the Associated Press sports editors, but still figures his best columns are about the people who make Memphis what it is.
Calkins: Memorable night for the Grizzlies as they land No. 2 pick
The night turned into something memorable when Mark Tatum, the deputy commissioner of the NBA, opened an envelope, pulled out a card and said, "The ninth pick goes to the Washington Wizards."
That meant the Memphis Grizzlies had vaulted into the top four of the NBA lottery. On social media, all manner of bedlam broke out.
The odds had been so long, the franchise didn't even throw an official watch party for this one. But now the party was officially on.
When picks four and three went to the Los Angeles Lakers and the New York Knicks, it left just the Grizzlies and the New Orleans Pelicans.
One of those teams would get Duke's Zion Williamson. Fans in both cities were hyperventilating.
Tatum opened another envelope. He pulled out a card.
"The second pick will be made by the Memphis Grizzlies," he said, and that was finally that.
It was not the greatest possible night for the franchise. It was not Zion Williamson great. But it was a night that has the potential to reignite excitement in the city and to give the franchise a second young star to build around.
"Just super happy," said Elliot Perry, who represented the Grizzlies on stage at the lottery. "Just exceptional, man."
The Grizzlies had a 42.6% chance of sliding down from No. 8, in which case they would have sent the pick to Boston to complete a previous trade and been shut out of the draft altogether. They had a 31.2% chance of staying and picking at No. 8 in a mediocre draft. So they had a 73.8% chance of a depressing evening.
Instead, they got lucky. And isn't it about time?
This is a franchise that needed a jolt of excitement. That needed some reason for Memphians to talk about something other than Penny Hardaway and his five-star recruits.
That reason will either be a shooting guard from Duke named R.J. Barrett or – more likely – an incandescent point guard from Murray State named Ja Morant.
---
Chris Herrington: Movin' on up: Grizzlies jump to No. 2 in NBA draft lottery
---
Morant averaged 24.5 points and 10 assists last season. He had a triple-double in Murray State's NCAA Tournament win over Marquette (including 16 assists) and 28 points in the team's NCAA Tournament loss to Florida State.
Scouts have compared Morant to Russell Westbrook not because he has Westbrook's build – he'll have to work on that – but because he has Westbrook's explosiveness and ability to dominate a game.
"Ja Morant's game could potentially translate better (than Zion Williamson's) right away because the ball is going to be in his hands," said former Duke star Jay Williams. "Think about what you need in today's NBA, think about what we're seeing between Dame Lillard, CJ McCollum, Steph Curry and Klay Thompson. That's what Ja Morant can be."
Of course, Williams also said Morant will have a perfect tutor in Mike Conley. I think he's wrong about that. The Grizzlies will take offers for Conley again this summer. Conley has made it abundantly clear he'd like to be dealt. So the best bet is that the Grizzlies will trade Conley for more pieces to put around Jaren Jackson Jr. and Morant.
"It's a great outcome for the franchise," said team president Jason Wexler. "I've said all along you have to be lucky and smart. Well, tonight we got some luck, now we have to be smart."
Oh, yes. Smart. That's important, too. The two other times the Grizzlies jumped up in the lottery – both times to No. 2 – stupidity did them in. In 2009, the Grizzlies passed over James Harden and Steph Curry (among others) to pick Hasheem Thabeet. In 2003, they had to surrender the pick because of a previous trade with Detroit.
Indeed, Tuesday night felt a lot like that 2003 lottery, except for the happiness at the end. In 2003, another superstar (LeBron James) was the focus of the evening. In 2003, the Grizzlies lept up into the final two. But in 2003, the Grizzlies pick was only top 1 protected – meaning that they had to give it up when they finished in second place. 
This time, they get to keep the pick. This time No. 2 works out just fine.
"I'm super, super elated," is how Perry put it.
Y'all should be, too.
---