Grizzlies Game Day: Hosting the Suns, hoping for health
Marc Gasol expects to play after spill in Sacramento
Marc Gasol heard a pop and then went numb.
"I got one of those stingers down my whole left side and my neck popped. With the way it sounded, I worried, it being the neck area and the feeling not coming back right away," Gasol said after Grizzlies practice on Friday, the team's first day back on the court following the team's Wednesday night loss in Sacramento.
Gasol left that game midway through the fourth quarter after being hit across the upper back and then hitting the floor. He did not return.
"It was a pretty bad scare when it happened," Gasol said. "Thankfully, everything is ok. No structural damage or anything too serious to worry about. It's just a matter of dealing with pain."
Gasol had been listed as "day-to-day," but on Friday he put himself on the active list for Saturday night's home game against the Phoenix Suns. The team later upgraded him to probable. He will not be joined by forward Chandler Parsons.
"We don't expect Chandler to be available for the next week or so. We'll re-evaluate him then," said head coach J.B. Bickerstaff, who also said that the team had performed an MRI on Parsons' sore right knee.
"There isn't anything structural that's changed, but he had some swelling and fluid in there. We just want to be cautious with him. We don't want to put him in a situation where he's (coming in and out). We want him to get healthy first. So he can come back and play in bulk, not just spot minutes."
Obviously, forward JaMychal Green remains out with a broken jaw.
Among the lesser afflicted, wing Dillon Brooks was limited in practice due to his foot soreness, but guard Garrett Temple was a full participant. Brooks is still considered probable for Saturday's game. 
Only four games into the season, the Grizzlies limped out of a two-game West Coast trip this week like a team that was limping into the season's early-spring dog days.
The Grizzlies have better depth top to bottom this season, but that gets tested quickly when you have two rotation players out, three limited, and the one you depend on most perhaps carrying too much weight too soon.
That last would be Mike Conley, who acknowledged that fatigue has been a greater issue for him to start this season than in years past, something likely attributed to his long layoff ending his 2017-2018 season in 2017, December to be exact.
After averaging 27 minutes in the season's first two games, Conley played 35 and 36 in the two recent road games, and carried the team (or tried) down the stretch of each with Gasol on the bench (first for fouling out, then for the shoulder injury).
The Grizzlies need to get healthier because they won't get faster in the context of a league that's doing just that. Health means more new players getting more reps together in lineups that can start to grow familiar, key for a team that needs to lean on execution to overcome limited athleticism.
Health questions early into this season will be a dual concern on Saturday night. Gasol wasn't the only leading man to exit from a Wednesday night game and not return. The Suns' scorer, guard Devin Booker, left the team's game in Los Angeles with a strained hamstring and is also considered day-to-day. (Update: Booker was ruled out for the game.)
Some more things to ponder ahead of Saturday night's game:
Meet the Suns: Trevor Ariza can't cure everything. Despite spending to bring in the Rockets' top wing/forward defender, the Suns have been pretty flammable to start the season, ranking 27th in team defense and surrendering 119, 123, and 131 points in their past three games. That's a bad trajectory. Playing a slow pace with a bad offense, the Grizzlies are the only team in the association not averaging more than a Benjamin so far this season. Even the Grizzlies should be able to crack triple-digits in this one. The Suns have a young, reasonably athletic core (when Tyson Chandler and Jamal Crawford aren't out there), but don't play fast. They also don't really have a point guard, starting journeyman Isaiah Canaan on the ball. They're unlikely to pressure the Grizzlies in transition quite the way Sacramento did on Wednesday night. Instead they play a more half court game, where they'll exploit the skills of top rookie Deandre Ayton. Speaking of which …
Rookie on Rookie: After getting our first look at Marvin Bagley III vs. Jaren Jackson Jr. on Wednesday, this will be our first look at Deandre Ayton vs. Jaren Jackson Jr. The Class of 2018 big men have a chance to spend great, long careers doing battle. Unlike in Sacramento, both players should be in the starting lineup, but unlike in Sacramento, we may not get as much head-to-head play. With Gasol active, he'll likely match up more with Ayton. (Itself a great match of veteran guile and rambunctious raw talent.)  If Jackson looks a little ahead of schedule so far, Ayton looks right on time. Because of his needs-the-catch-up defense, Ayton hasn't been quite as effective as his stat lines, but those stat lines: 16-11-4 on 63 percent shooting (and 85 percent from the foul line).
Home Cooking: One truism of the NBA is that secondary players are better on the home court. This may not actually be true; you can find examples (for the Grizzlies last season: Dillon Brooks, Andrew Harrison) and counterexamples (Wayne Selden, James Ennis) in equal measure. The Grizzlies have played one home game against a lower-level Atlanta team, which isn't much of a measure.
The Grizzlies needed Mike Conley and Marc Gasol to carry them across the finish line in Utah. They needed the same in Sacramento and didn't get it. Conley and Gasol need help. With some home cooking, the hope, at least, is that everyone (or at least more of everyone) will eat.
In the team's lone home game, against Atlanta, Garrett Temple and Jaren Jackson Jr. combined for 54 points and seven made three-pointers. On the two-game road trip, they combined for 34 points and 2-16 from three-point range.
Arena Action: The promotional giveaway Saturday night is the Grizzlies Magnet Schedule.
The Deets: Tip is 7 p.m. at FedExForum. TV: Fox Sports Southeast. Radio: 92.9 FM ESPN.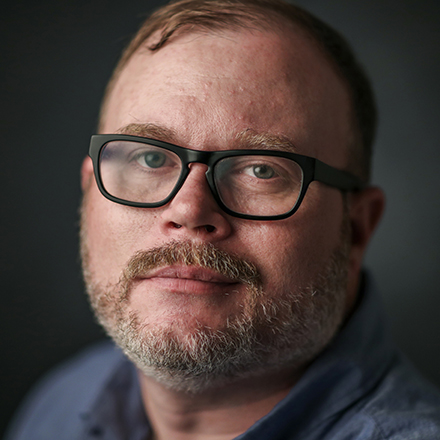 Chris Herrington
Chris Herrington covers the Memphis Grizzlies and writes about Memphis culture, food, and civic life. He lives in the Vollentine-Evergreen neighborhood of Midtown with his wife, two kids, and two dogs.
---