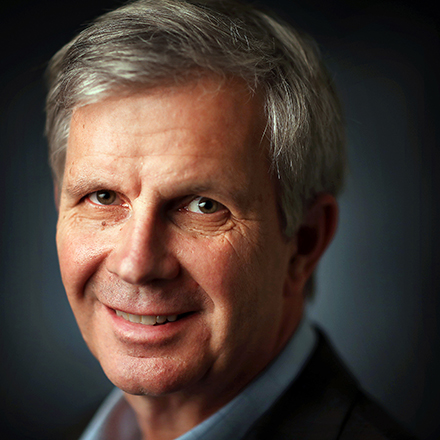 Geoff Calkins
Geoff Calkins has been chronicling Memphis and Memphis sports for more than two decades. He is host of "The Geoff Calkins Show" from 9-11 a.m. M-F on 92.9 FM. Calkins has been named the best sports columnist in the country five times by the Associated Press sports editors, but still figures his best columns are about the people who make Memphis what it is.
Calkins: With its all-Memphis backcourt, Tiger basketball could spark a party in the 901
Now that the exhibition portion of the season is over, I offer the following thought: The Memphis Tigers could win the tournament.
No, not the NCAA Tournament. Wait until James Wiseman, DJ Jeffries and Trendon Watford arrive before y'all start thinking about that.
The American Athletic Conference Tournament. It'll be held at FedExForum from March 14-17.
By then, Alex Lomax will have figured out not to whip no-look passes over his head.
By then, Tyler Harris will have a better sense of when to gamble on defense and when to hold his ground.
By then, head coach Penny Hardaway may not be hoarse at the end of every game, from instructing his young guards.
By then, this Memphis team could be disruptive, cohesive and explosive enough to win the conference tournament. 
Until then?
If Friday's 95-68 win over Christian Brothers is an indication, it should be a wildly entertaining, occasionally disappointing, sometimes frustrating, and perpetually heart-stopping ride.
And at the center of it is a 901 backcourt, which should make your Memphis heart swell with pride. 
Lomax, the relentless point guard from East High School, who can steal their ball and also their soul.
Harris, the tiny baller from Cordova, whose range extends as far as your championship dreams.
Jeremiah Martin, the senior from Mitchell, who looks to be having more fun than ever this season, especially now that he has two Memphis running mates.
"No doubt, it's a great look, it's just great for the city," Martin said. "That's what people have really been waiting on. It's just fun, we're all from Memphis, we rep Memphis, everything we do is for the city. We're going to play extra hard because we're going to rep for our hometown."
Hardaway could have started senior Kareem Brewton instead of one of the Memphians. To Brewton's credit, he said he didn't mind coming off the bench.
So it's like the good old days for Tiger basketball, only smaller, and faster, and even more of a blur. To get a sense of the trio's potential, I refer to you to a five-minute stretch in the first half.
It began at 13:44, with Memphis trailing 14-13. Martin zipped a no-look pass to Isaiah Maurice for a layup. Then Harris found Maurice for a 3-pointer.  And then they were off and sprinting and it was awesome to watch.
Lomax found Kyvon Davenport inside with a ridiculous pass. Then Davenport found Lomax who found Harris for a layup and a foul.
By the time Christian Brothers scored again, Martin, Lomax and Harris had scored or assisted on all but two baskets during what turned out to be a breathtaking 17-0 run.
Should it mean something that all three players are from Memphis?
No and yes. 
Hardaway said they just happen to be playing good basketball and just happen to be from the city. And there is something to that. Larry Kenon, Derrick Rose and Chris Douglas-Roberts weren't from Memphis. They all did OK.
But the greatest and most beloved Tigers — Larry Finch, Keith Lee, Elliot Perry, Hardaway — are all Memphians and that is not just a coincidence.
It just means more when the players are from Memphis. For the fans and the players themselves. Harris overruled his inner circle to stay home. Lomax wriggled out of his scholarship to Wichita State. Martin has been waiting for years to see Memphis basketball become Memphis basketball again, and is savoring every moment of its evident return.
The three players have their limitations, naturally. Especially in terms of rebounding and bulk. There's no Keith Lee, Lorenzen Wright or William Bedford in this collection. These are fun-sized Memphians. But Martin poured in 24 points to lead the team in scoring against Christian Brothers. Lomax had eight assists, six steals and five rebounds. And even though Harris had an off shooting night — just 2 of 8 from deep — he still has a way of lifting fans out of their seats.
So it should be blast to watch them develop. Even if there will be some hard lessons — starting with LSU? — along the way. But by the time the conference tournament rolls around in March, there could be a party in the 901.  
---