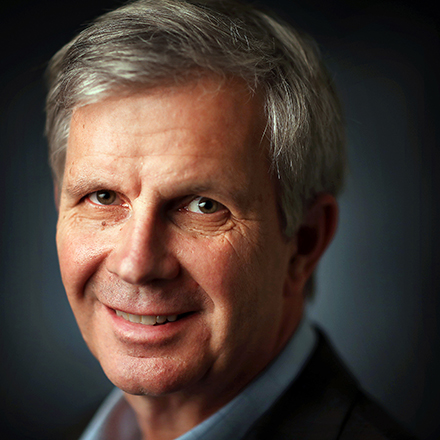 Geoff Calkins
Geoff Calkins has been chronicling Memphis and Memphis sports for more than two decades. He is host of "The Geoff Calkins Show" from 9-11 a.m. M-F on 92.9 FM. Calkins has been named the best sports columnist in the country five times by the Associated Press sports editors, but still figures his best columns are about the people who make Memphis what it is.
Calkins: Undaunted by loss to LSU, Hardaway says Tigers can be 'special team'
BATON ROUGE — Memphis guard Tyler Harris is listed at 5-9. LSU forward Kavell Bigby-Williams is listed at 6-11. So there's no reasonable way to explain what Harris did with 14:39 left in the second half.
He assessed the situation, saw Bigby-Williams in front of him, stepped back, and dropped in a 3-pointer that brought his teammates leaping off the bench.
Memphis led the No. 22 LSU Tigers by a bucket.
Memphis had taken LSU's best punch and emphatically punched right back.
"It just showed me that we've got a really special team," said Memphis coach Penny Hardaway. "We've just got to keep working, we can do a lot of special things with this team."
Sadly, those special things will not include going undefeated. LSU beat Memphis 85-76 Tuesday night, to give Hardaway his first loss as head coach.
But if the loss revealed that the Tigers have a long list of things to work on to get to where they want to go – and we'll get to those in a bit – it also revealed that it could be a wonderfully entertaining trip.
Consider the start of the second half. Memphis trailed by nine at the break and seemed on the verge of getting blown out.
LSU has the physical talent to be a Final Four team. It has a potential all-American in point guard Tremont Waters and a top five recruiting class, including a monster freshman in Naz Reid.
LSU looks like what Memphis hopes to look like once Hardaway loads up with recruits.
LSU was playing at home, in front of a jacked-up crowd, with all the momentum in the world.
So what did Memphis do?
"We took the punch and hit back and got back into the game," said Hardaway, continuing the fight metaphor. "I'm definitely proud of my guys."
Harris started the half with a sweet little jumper. Then he dropped in a 3-pointer from the corner, directly in front of the Memphis bench.
Then Isaiah Maurice – who had looked like he wanted nothing to do with LSU's big guys in the first half – joined the fray with a block. 
The ball found its way into the hands of Jeremiah Martin, who found Kyvon Davenport for an alley-oop dunk.
When is the last time Memphis basketball felt quite so hopeful? Quite so explosively exuberant?
When is the last time you watched a Memphis game and leapt up off your couch?
And then, well, then you probably sat back down again. LSU did what LSU had to do to win. And now it's time to address the things Memphis has to work on, and I hope you have a minute for this:
• Memphis has to stop jacking up quite so many 3-pointers. The Tigers were 10 of 30 on the night. 
---
Geoff Calkins chronicles Season One with Penny Hardaway
---
"To me, that's 10 too many," said Hardaway.
To me it is, too.
• Memphis has to get better at rebounding. The numbers say LSU won the rebounding battle by just 37-32. But it felt like LSU could get a key offensive rebound any time it needed. As Harris put it, "They would come down, miss, then just get the ball back and score."
• Memphis has to score more than four fast-break points. That'll never work for this team. Of course, some of that has to do with the rebounding. James Wiseman, you coming soon?
• Memphis has to get better efforts from more players. That includes Alex Lomax and Kyvon Davenport. Lomax is going to be a tremendous point guard for the Tigers but, for now, he should probably leave the shooting to somebody else. And Davenport has to be better than he was Tuesday night. Memphis isn't going to get any bigger, so it has to play bigger. The Tigers were outscored in the paint by LSU, 48-30.
So, yes, there are things to work on. But here's the best part. Even with all those struggles, Memphis hung in there, on the road, with one of the most talented teams in the country. 
Harris symbolized the effort. The kid has no fear. After going 0 for 6 in his first game, Harris spent even more time in the gym, not leaving until he had made 1,000 shots. Then he promptly came out and drained a 3-pointer against LSU, as if to announce – to himself, to his team and to a national TV audience – that he was back.
Harris went on to hit 6 of 13 from deep (and often very deep) for 20 jaw-dropping points.
"I got very comfortable," he said.
Yeah, the whole world could tell.
"That's Tyler Harris," said Hardaway. "That's what we're expecting from him all year. These are the types of games that Tyler thrives in. On the road, in a hostile environment. I'm proud of him."
With that, Hardaway headed out into the night, his coaching record evened at 1-1.
There will inevitably be disappointing losses in this new era of Memphis basketball. But the first one?
It was actually fun. 
---