Craft, Dillon look back on six seasons at Memphis
Thirteen Memphis players appeared in their last game as a Tiger in Liberty Bowl Memorial Stadium on Friday. Some were major contributors; others saw minimal action.
For two Tigers (8-4, 5-3, Friday's game was the end of six years with the program, an integral part of the team's improvement since they arrived on campus.
Their primary positions were on different sides of the ball. They came from different distances -- one just across the state line in Olive Branch, the other in southern Oklahoma.
But on Friday, they bid farewell together to their home careers.
Jackson Dillon's Bittersweet Senior Day
Linebacker Jackson Dillon hadn't heard of Memphis when the Tigers offered him a scholarship. 
So the two-star linebacker did what just about everybody does when they have a question. He fired up Google and started doing his research. 
That's the moment he decided to commit to Memphis and head coach Justin Fuente. Six years ago sitting in front of his computer. Not even Oklahoma could change that. 
"I saw the blue jerseys and facilities," Dillon said. "I made my mind up right then I was going. I didn't accept any other offers. Recruiters would come and I'd tell them, 'I'm already committed to Memphis. I can't talk to y'all."
Dillon played in a win over Houston for the first time in his career Saturday afternoon, but had to wait until the second half of his long-awaited senior day to do so.
The sixth-year senior did not appear in the first half of the Tigers 52-31 win over the Cougars. Head coach Mike Norvell offered a "no comment" when asked about the situation after the game. Dillon recorded one tackle in one half of play. 
SMU head coach Sonny Dykes called a hit Dillon threw in last week's contest, "pretty obvious non-football move." 
"It's going to be bittersweet," Dillon said of senior day earlier this week. "I'll wait until after the game, but I might tear up a little bit. I have so many memories here. I just know I'll always be a Memphis Tiger and I love this place. I'll always come back."
Being a sixth-year senior is rare in college football. Dillon has suffered three serious injuries and made his way through a bout with drug addiction.
Struggling to get on the field has made him a better person.
"It made me who I am today," Dillon said. "I came in and didn't know a whole lot. I didn't know how to handle adversity too well. Memphis taught me all about that."
Memphis went 3-9 in Dillon's freshman season at Memphis. He credited former defensive back Bobby McCain and linebacker Charles Harris for setting a standard for the Memphis program. 
"Back then all we did was lose so we had no choice but to win," Dillon said. "We wanted to win . They set the standard by winning. The expectation is to win. That's what we're here to do."
The moments in the locker room with his teammates is what Dillonwill miss the most. Those relationships will be more than football. 
After all, it was a relationship with the previous staff and a city that brought him to Memphis -- even if he had to Google them to find them. 
"Being around my teammates and stuff like that," Dillon said. "That's what I enjoy. All of the relationships. All our coaches preach that you're going to have these guys for the rest of your life. That's so true."
Why Not Over What If?
The play was meant for running back Tony Pollard.
Memphis had just run a 12-play drive at an incredibly high tempo so Pollard called for a replacement. Running back Sam Craft entered the game. 
He took the handoff and scored from 28 yards, his first rushing touchdown since 2015.
Norvell believes it was a moment he'd remember for the rest of his life. Running back Patrick Taylor sprinted onto the field and looked back surprised he hadn't drawn a flag. 
"I had to get up out of there," Pollard said. "I told them to let Sam get it. I wouldn't want anyone else to score that touchdown other than Sam."
Craft almost didn't come back to play a sixth season at Memphis. Two injury-riddled seasons left him wondering if it was time to move on from the Tigers. 
Conversations with his father and friends changed that thought. He returned, even though he was never going to be a main contributor. After all he had been through, he didn't want to look back and say "what if?"
"I was down on myself," Craft said the week leading up to the win over Houston. "Two years in a row I was down. Just having that backbone, those guys behind me and give me that confidence to say I can do it again. Why not give it a try?"
Craft wants to be remembered as a great teammate and leader. He wants to be remembered alongside Dillon, Anthony Miller, Doroland Dorceus and others as someone who contributed to Memphis turning things around as a program. 
Committing to Memphis over other schools took a leap of faith. The city paid that faith back almost six years later.
Two football coaches and three basketball coaches have come and gone since Craft committed to Memphis. He played and contributed to head coach Josh Pastner's last Tigers team. 
When Memphis basketball needed him he left the football field and almost immdiately started contributing as a point guard. 
"The city itself always had faith in me," Craft said. "I'll be on social media all the time and when people heard I was coming back and I saw how excited people were, it gave me a joy and it gave me an extra boost to try and come back and play again."
This season has been a different experience for Craft. He's only scored two touchdowns. He's playing on special teams more than he is on offense. 
None of that matters, though. Teaching and having fun take priority. 
"I'm looking at them (other playmakers) like, yeah, that was me at one point," Craft said. "I just wanna see them keep getting better, keep getting better. Me helping on special teams, if that's what I have to do, I have no problem at all doing it. I'm just out there having fun while I'm doing it."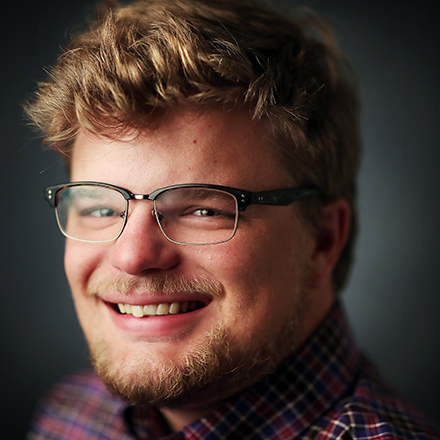 Jonah Jordan
Jonah Jordan was born and raised in Memphis, graduated from the University of Memphis and has covered the Memphis Tigers for three years. When he's not writing, he enjoys golfing and eating barbecue.
---