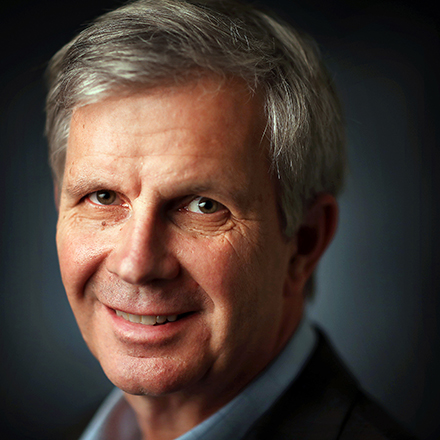 Geoff Calkins
Geoff Calkins has been chronicling Memphis and Memphis sports for more than two decades. He is host of "The Geoff Calkins Show" from 9-11 a.m. M-F on 92.9 FM. Calkins has been named the best sports columnist in the country five times by the Associated Press sports editors, but still figures his best columns are about the people who make Memphis what it is.
Chapter Seven: Memphis vs. Tennessee was a welcome brawl
'Season One' continues with a sellout crowd of 18,528 at FedExForum
Just 47 seconds remained in this brawl of a game, when an actual brawl seemed on the verge of breaking out. 
Tennessee guard Jordan Bone got into it with Memphis guard Alex Lomax. Which is when Memphis guard Jeremiah Martin stepped in, the Tennessee bench emptied, the referee started handing out technicals and Memphis coach Penny Hardaway became thoroughly incensed. 
"Alex is a kid that is not going to talk trash, so obviously Jordan Bone said something to him, disrespected him, and he protected himself by saying something back," Hardaway said. "But the Tennessee entire team ran over to fight. Their entire team left the bench to come over, they weren't coming over because of the timeout. You could visibly see guys, with their fists balled, talking trash to our guys."
So, yes, the Memphis-Tennessee game lived up to all expectations. Whether you agree with Hardaway's assessment of the last-minute fracas or not. It was sound and fury and it was exactly what college basketball in this city is meant to be.
"You dream about this and it's actually here," said Memphis forward Mike Parks, which is saying something, because his team is the one that lost.
No. 3 Tennessee defeated Memphis Saturday, 102-92, in front of a frenzied sellout crowd of 18,528. That's the second-biggest crowd ever to watch the Tigers at FedExForum, trailing only the Georgetown game in 2008.
Yes, it was bigger than the crowd that watched No. 1 Memphis play No. 2 Tennessee.
It was bigger than the crowd for any Cincinnati or Louisville game.
---
Geoff Calkins chronicles Season One with Penny Hardaway
---
Maybe that's because this one was so long in coming, because people weren't certain they would feel this electricity again.
But the building started filling up as soon as the doors opened, as if people had been waiting outside for a decade at least.
Tim Ross, a devout Memphis fan, swung by his father's house to drive them both to the game.
"He came out wearing an orange shirt and an orange Santa hat," Ross said. "What am I going to do, tell him he can't get in the car?"
That would have been appropriate. But the holiday spirit evidently prevailed. A few aisles over, brothers Ben and Tyler Neblett, dressed in blue, tried to explain why their brother Chris was dressed in orange instead.
"Bad judgment," Ben said. "But if it helps, on the way over, we made him sit in the back seat."
This is how it should be, isn't it?
This not-entirely-friendly neighborhood scrap? 
"Honestly, we know we're loved here, in Memphis," said Tennessee's Admiral Schofield, with perfectly-pitched sarcasm.  "The fans really showed it out there." 
Editor's note: As Penny Hardaway begins his first year as coach of the University of Memphis Tigers, Geoff Calkins is going to write the book.

That's right, a book. Written in chapters, with a new chapter arriving every Monday, Calkins will capture all the anticipation, the excitement and the challenges of the season.

He'll explore what Hardaway and Memphis basketball mean to the city and the people who call it home.

It'll be the definitive chronicle of the return of an NBA icon, as he tries to restore the basketball program he loves.
And here's the thing: The passion never diminished, the fury never lost its edge, even though the result was never really in doubt. 
Tennessee is a team of giants. Memphis is a team of Lilliputians. The Tennessee players have been hardened by experience. The Memphis players are painfully young. Barnes has been building his team for years. Hardaway is just getting started.
So it wasn't exactly a surprise when Tennessee jumped out to a 17-5 lead. None of the Memphis players had ever played in front of a crowd like this before. But from that point forward, Memphis outscored Tennessee by two points. Not bad work for a developing, patchwork team. That's especially true when you consider that Tyler Harris, Alex Lomax and Jeremiah Martin combined to go 7 of 33 from the field (just 2 of 16 from deep) and that Tennessee shot 46 free throws compared to 22 for Memphis.
This last stat did not please the Memphis fans. But it gave them another reason to raise the sort of ruckus that hasn't been heard around here for years. Indeed, the most remarkable aspect of the game from the Memphis perspective — along with Kyvon Davenport's 31-point performance — might have been the consistent level of bedlam in the stands.
When Kareem Brewton got a steal and a layup and Victor Enoh followed that by drawing a charge with 12:49 left, the crowd lost itself to delirium. And Memphis was still down by nine points.
It was as if they were cheering for the Tigers, certainly. But they were also cheering for the ability to cheer for something again.
"Atmosphere-wise, it's probably top three, maybe No. 1," Schofield said. "The atmosphere was great. You really felt the rivalry. I think it's a great stage."
All that went into the scuffle in the final minute. All that and more.
"We wanted to come in and make a statement for our university on their floor," said Schofield.
Said Davenport: "We're not going to be disrespected at home."
Barnes even got into the act, when he gave this answer in response to a question about the atmosphere: "We knew coming in this would be a major game for them. I don't know if they had this kind of crowd for every game, but we knew it would be a sellout crowd."
That, ladies and gentlemen, is some quintessentially dismissive Tennessee shade.
And it's exactly why this series is so delicious. Why you should already be looking forward to next year. That's when Memphis will be able to send out James Wiseman, DJ Jeffries and Malcolm Dandridge to join the fray.
You might want to ball up your fists.
---