Memphis drops second straight road game after dismal shooting in Tulsa
Memphis dropped their second consecutive road contest Wednesday, leaving Tulsa with a 95-79 loss to the Golden Hurricane.
The defeat continued a string of difficulties in conference road games for the Tigers (13-8, 5-3 American Athletic Conference). They dropped games at Houston and Temple, then clawed their way back from a poor start to beat Tulane in New Orleans.
Opponents only turned the ball over 12 times on the road while Memphis turned it over 14.3 times the past three games. Memphis, including a 1-for-23 performance against Temple, put up a 22 percent mark from outside the arc over the last three games away from the FedExForum.
Those struggles were on full display at Tulsa Wednesday night. Memphis recorded 40.6 percent shooting and shot a poor 6 of 24 from behind the arc. They also turned the ball over 17 times. Another poor start doomed a late second-half run. Memphis was never able to get over the hump and back into the game.
Forward Kyvon Davenport was 4-of-16 from the field and registered 12 points in his second straight poor road game. He did rebound the ball 14 times, though. Guard Jeremiah Martin scored 14 points, but combined six assists with six turnovers. He was also 1-of-7 from three.
The defense didn't fare much better in the loss at Tulsa. The Golden Hurricane (13-9, 3-6 AAC) registered a season-high 95 points and shot 54.5 percent from the field. The perimeter defense wasn't much to write home about, as head coach Frank Haith's squad made 45 percent of their 3-point attempts.
---
BOX SCORE: Memphis Tigers vs. Tulsa Golden Hurricane
---
Tulsa forward DaQuan Jeffries gave the Memphis defense all it could handle just three days after stopping two of the best scorers in the AAC. Jeffries scored 25 points and grabbed eight rebounds as nobody on the Tigers could control him. Guard Curran Scott added 20 points of his own as the pair were 5 of 7 from 3-point range. 
Guard Tyler Harris exploded for 18 points in the second half, leading a comeback attempt that ultimately fell short of the mark. The freshman guard injected energy back into a lifeless Tigers team and made four of the team's six 3s. 
Senior forward Raynere Thornton was a bright spot for Memphis once again. He scored 14 points and pulled in seven rebounds against Tulsa. 
Thornton, who struggled early this season, has shifted his focus away from scoring as he worked to become a more complete player. Tigers head coach Penny Hardaway said Tuesday that Thornton is "figuring out who he is."
---
JONAH JORDAN: Less focus on scoring means more complete contributions for Raynere Thornton
---
Memphis returns to the road to take on USF (14-6, 4-4 AAC) Saturday afternoon. The loss dropped the Tigers back to fifth in the AAC, behind Houston, Cincinnati, Temple and UCF.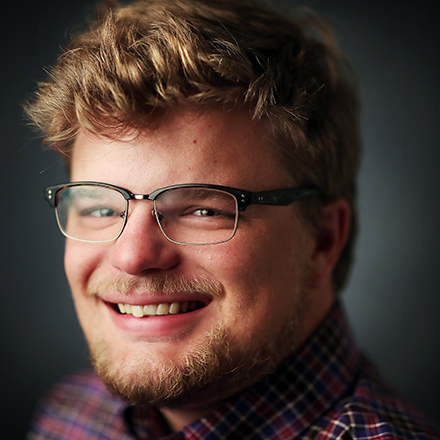 Jonah Jordan
Jonah Jordan was born and raised in Memphis, graduated from the University of Memphis and has covered the Memphis Tigers for three years. When he's not writing, he enjoys golfing and eating barbecue.
---