Heroic Jeremiah Martin can't save Tigers once again
Guard Jeremiah Martin was feeling the effects of whatever propelled him to 41 points in the loss to USF over the weekend.  Four days after his career performance, the senior guard started 4-of-5 from 3-point range and didn't seem to be slowing down. 
The hot start launched the Tigers (13-10, 5-5 American Athletic Conference) to a 35-29 halftime lead. Then Martin went quiet from the field, but Memphis needed someone to step up as Cincinnati charged back. So with 9:24 remaining in the second half and the game knotted at 46, Martin nailed a three. Two minutes later, he hit another one, causing Cincinnati to dare anyone else to beat them. 
Nobody answered the call as Memphis fell 69-64.
"I don't know, I guess it's unlucky," Martin said. "I don't know. I was just going with the game plan and taking shots I feel like I can do. Feel like I am helping the team."
Mike Parks, who was having one of his best performances of the season, missed two free throws. Kareem Brewton was called for a 5-second violation on an in-bounds out of a timeout by head coach Penny Hardaway. Kyvon Davenport fouled out in the waning moments.
Alex Lomax and Tyler Harris were a combined 0-6 from 3-point range for zero points, four assists and three turnovers. Antwann Jones scored four points and grabbed five rebounds in 13 minutes, but committed four fouls. 
Davenport and Parks scored 12 and 11 points, respectively. Davenport put in a double-double by grabbing 10 rebounds. But Brewton only scored six points, while Raynere Thornton scored one point and grabbed one rebound in 28 minutes of play. 
"The freshmen are going to be freshmen," Hardaway said. "Alex (Lomax), Tyler (Harris) and Antwann (Jones) – those freshmen, you hope they add to what you have going. They're learning on the fly. But Jeremiah and Kareem, they have to step up every game and be seniors. We're just not getting enough senior leadership."
Assistant coach Mike Miller was once again behind Hardaway's shoulder calling out defensive coverages and Cincinnati's plays. That led to smacks on the scorer's table on missed coverages and fist pumps when Memphis forced a shot clock violation. 
The Bearcats started the game by making eight of their first nine 3-pointers. The defense locked down in the final seven minutes of the first half, though. Guards were flying to the perimeter and every shot was contested as the Bearcats only scored three points in the final 7:07 of the half. All three points came from free throws. 
---
BOX SCORE: Memphis Tigers vs. Cincinnati Bearcats
---
The defense fell victim to the slow and methodical pace Cincinnati likes to play. The Bearcats finished the game 11-of-29 from three after their initial outburst, but they only turned the ball over once in the second half.
"I thought they did a great job of protecting the rim," Cincinnati head coach Mick Cronin said. "They blocked eight shots. Because they attack the ball like they attack the ball, you have to use it against them and make the pass out. It helps when the shot goes in. Where we struggled was when we started missing them (threes), we only had two points in the paint. We had to start finishing."
Guard Jarron Cumberland struggled from the field and still finished with 17 points. He scored nine of the final 11 Bearcat points and assisted on the final basket. After an and-1, Cumberland looked toward the Tigers bench and proclaimed, "It's over." 
The plan coming into the FedExForum Thursday night was to cover Cumberland coming off of baseline screens and in the pick-and-roll. He's a lethal scorer if he gets going. The Tigers bottled him up the entire first half, but a spark was lit in the middle of the second half that Hardaway's defense couldn't extinguish.
"It was a little disappointing that we played the pick-and-roll for about a 3-minute span with him as poorly as we've played all night," Hardaway said. "That's what really started the run for them. That hurt us. They pushed away with that pick-and-roll. We were supposed to double-team him and make him retreat, which we were doing the entire first half and it worked. The second half, the bigs stayed back, which is something we don't want to do."
Then there was Martin, who was taking it to Cincinnati at every turn. Even with the defense seemingly focused on him, he was doing everything he could to keep Memphis within striking distance late. 
Martin battled and scrapped to 26 points on 9-of-19 shooting, even hitting one of his eight made threes with 14 seconds left to cut the deficit to three, despite only leaving the court for one minute all night. The Tigers' transition defense failed as Keith Williams raced out ahead of Lomax for an easy fast break lay in. 
"It's frustrating, just losing," Hardaway said. "It's a rhythm of what we have right now. Ever since the Temple game, we came back and played really well against UCF. We had a great game plan and really stuck to that game plan. But the other four games, it just seems like we're stuck in mud everywhere.
"I don't really know what the mindset of the guys are. They're prepared to go and play, then when the game starts, things kind of go crazy. Jeremiah is stepping up and playing too many minutes to me. We need him on the floor. Other guys just have to step up."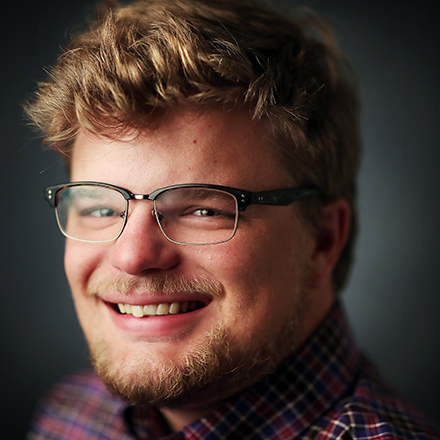 Jonah Jordan
Jonah Jordan was born and raised in Memphis, graduated from the University of Memphis and has covered the Memphis Tigers for three years. When he's not writing, he enjoys golfing and eating barbecue.
---